I've been able to find storage solutions for most things, but MSFs and beauty powders have been an issue. Most of the storage bins (the kind used for utensils and the like) are just a bit too narrow. They're usually 3 inches wide, which is fine for blushes, but not MSFs.
I found two options.
One, are these plastic bins from a brand called Gracious Living. I've only seen them at the Solutions store in Toronto, and the GL site doesn't seem to feature them. It's too bad because they are very cheap (a dollar and change) and are a perfect fit.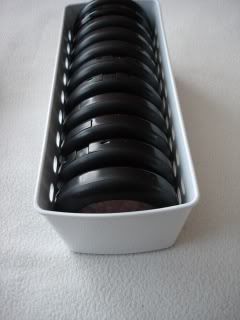 However, I recently found another option at Solutions, from a brand called Made Smart. They are almost exactly the same size, maybe just a wee bit bigger, for a bit more wiggle room. They are also a bit lower, which makes it easier to remove the items from the bin. (The label says they are 3" wide, but the site clarifies that it's more like 3.75".)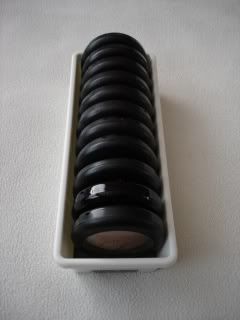 They are also lined with rubber so gentler on the product, and they have little rubber pads on the bottom, which keeps the bin from sliding - perfect for drawer storage.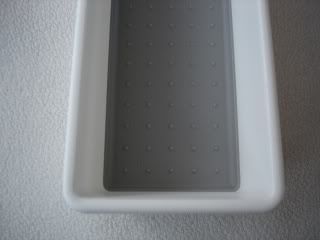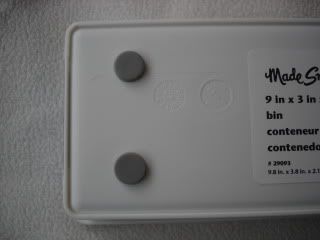 I actually like these better than the first option, but at 4.99$ they are pricier. They also come in 3 lengths (6", 9" and 12"), which is great if you want to configure your storage a certain way.
I've only seen them at the Solutions store, but their website says you can find the brand at Target and other easily accessed places. I don't know if you ladies State-side want to take a look, but it might be worth it.
They come in the white version like I have, and a 'granite'. You can find them in both the kitchen and office categories. Be careful though - the interlocking trays are the ones without the padding, and they are less wide, truly 3".
This is the website link:
http://www.madesmart.com/default.asp
EDIT: They are readily available here -
http://www.storables.com/Shop/Kitche...er-Organizers/