Hello! This is my first time posting a FOTD. Kinda nervous...here goes...
I used:
Face:
Full Coverage Foundation NC30 -MAC
Studio Fix C35 -MAC
Eyebrows:
Maybelline ultra brow-Dark Brown
Lashes:
Mac lashes i dont know which ones- THIS WAS MY FIRST TIME WEARING FALSE LASHES. EEK!
Zoom Lash- MAC
Cheeks:
Warm Soul -MAC
Eyes:
UDPP
Bourjois loose eyeshadow in illuminateur -Highlight
Fushia Pigment- MAC
MUFE #92
Palladio liquid eyeliner
Lips:
Nothing except for that last pic its just a cheapo lipgloss.
I never know what to use on my lips so thats all i use.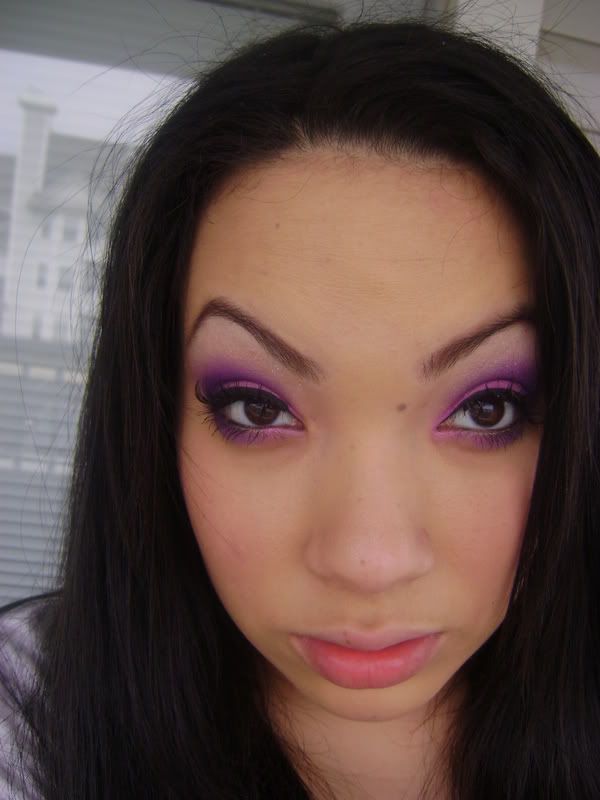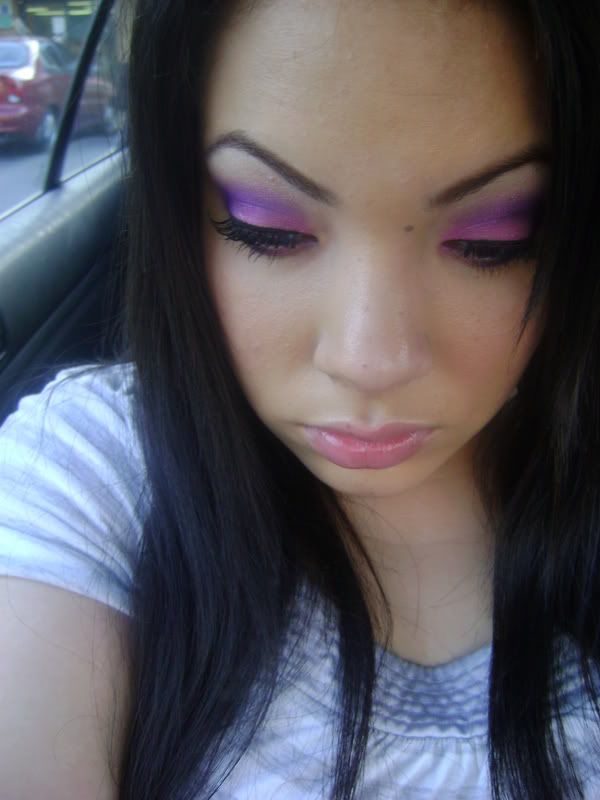 CC welcomed.
Thanks for looking