Hello!
This is a tutorial for my pomp: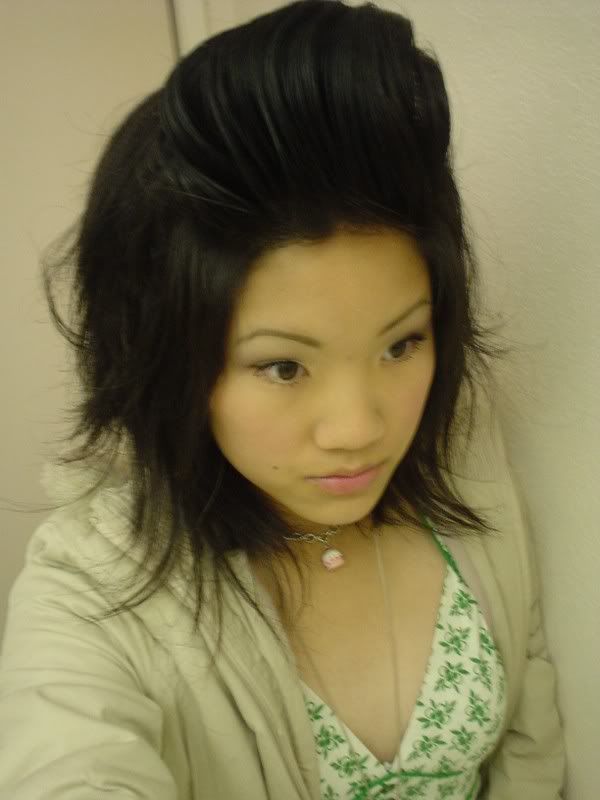 Edit: This is a better picture.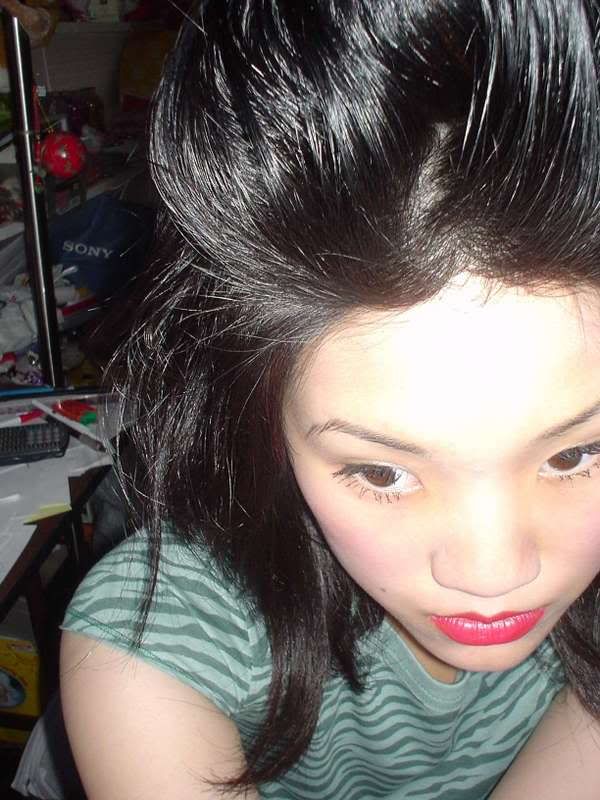 However, in this tutorial, the pomp is smaller compared to my other pomps (or would it be a quiff?), cause it's kind of hard taking pictures while putting your hair up (hairspray dries!).
1. Gather your tools.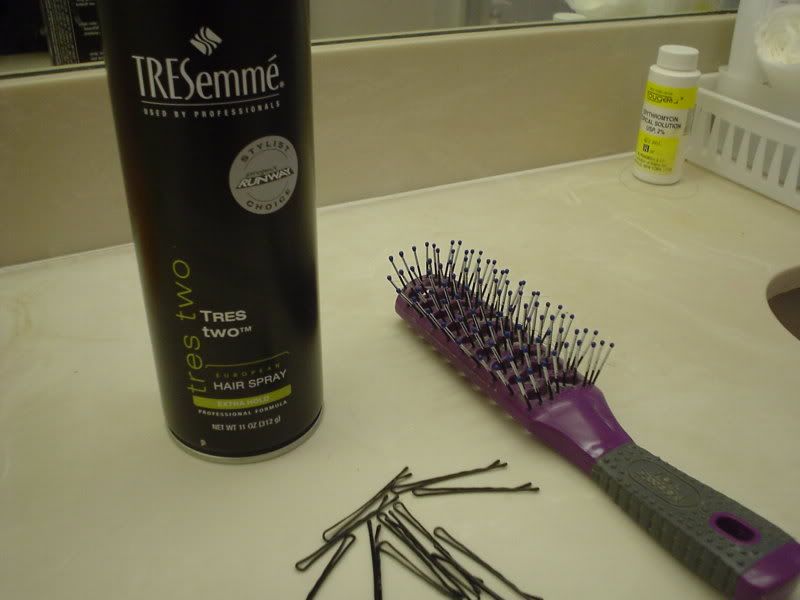 Ignore the old brush. Basically, all you need is some hair spray (STRONG HOLD!), bobby pins (two or three is all you really need), and a brush.
2. Plain ugly hair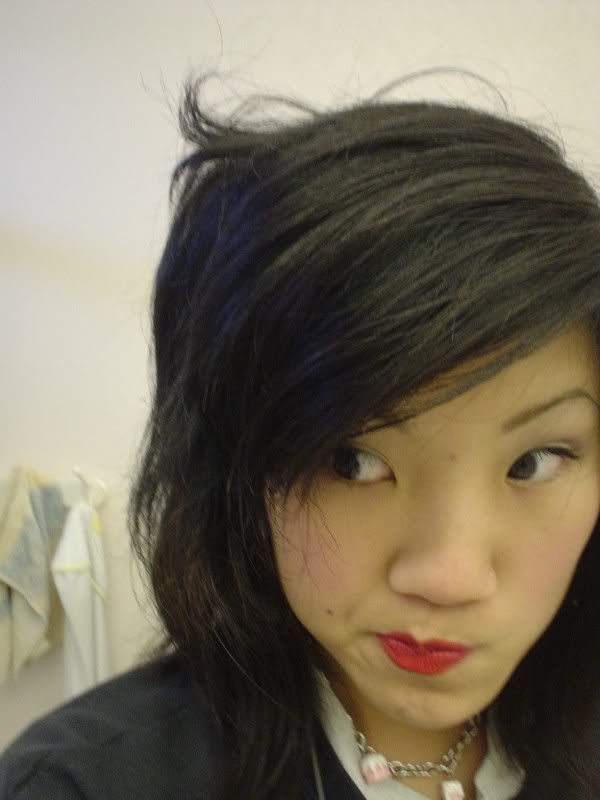 3. Grab the section of your hair that you would like in the pomp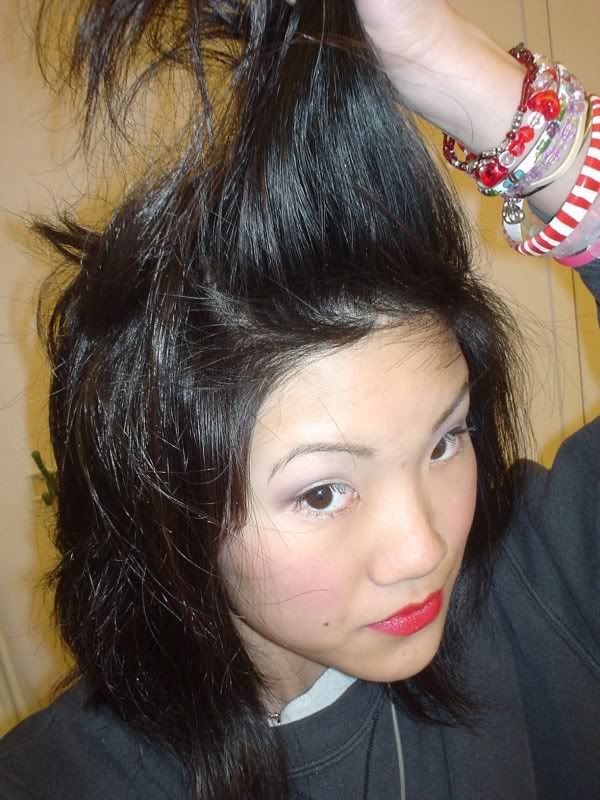 4. Hairspray the heck out of the back and backcomb like crazy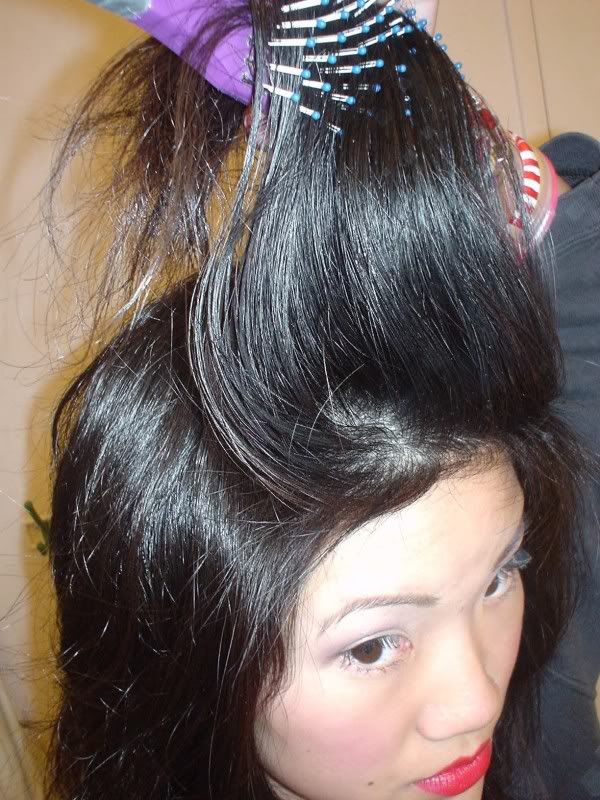 http://img.photobucket.com/albums/v3...d/DSC03981.jpg
4. Now spray and comb the front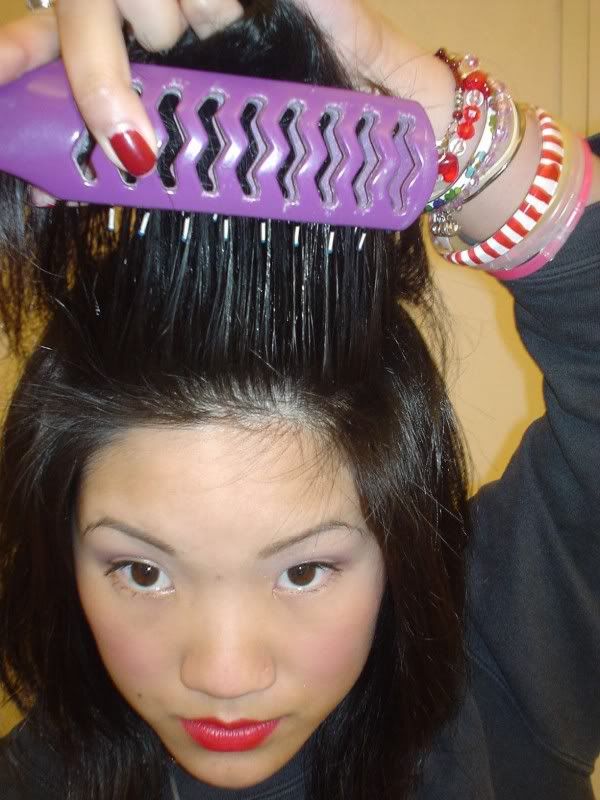 5. It should look like this, now.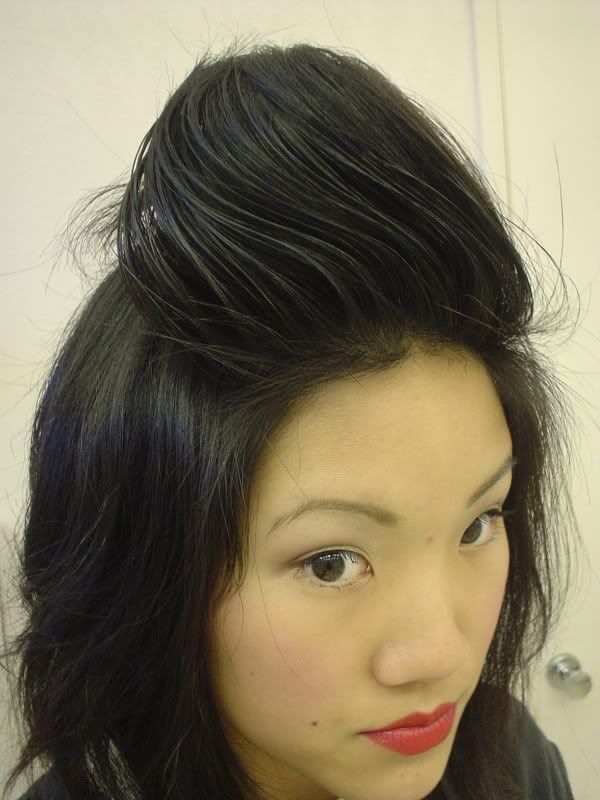 6. "Twist" your hair a bit to ensure all your hair will stay in the pomp (Actually, I just have extremely uneven hair XD)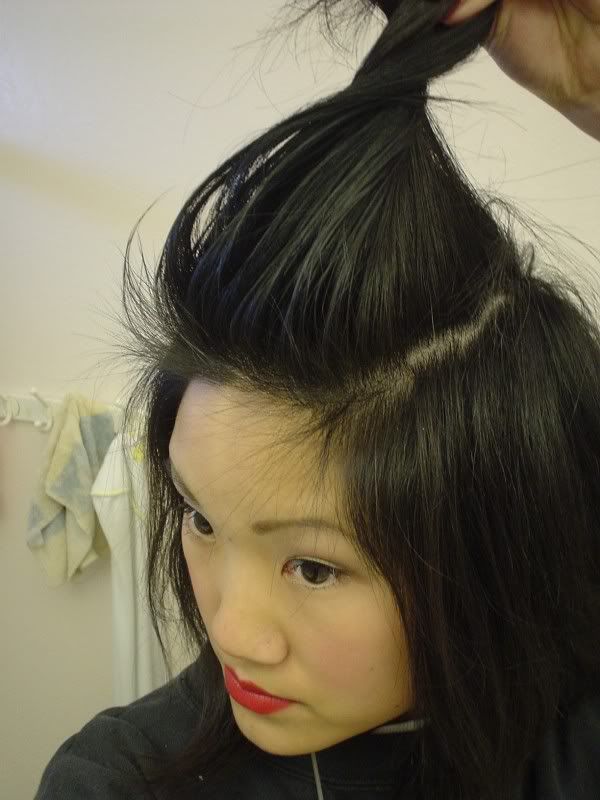 7. Bring the twist down and push forward. The farther you push it, the higher the pomp.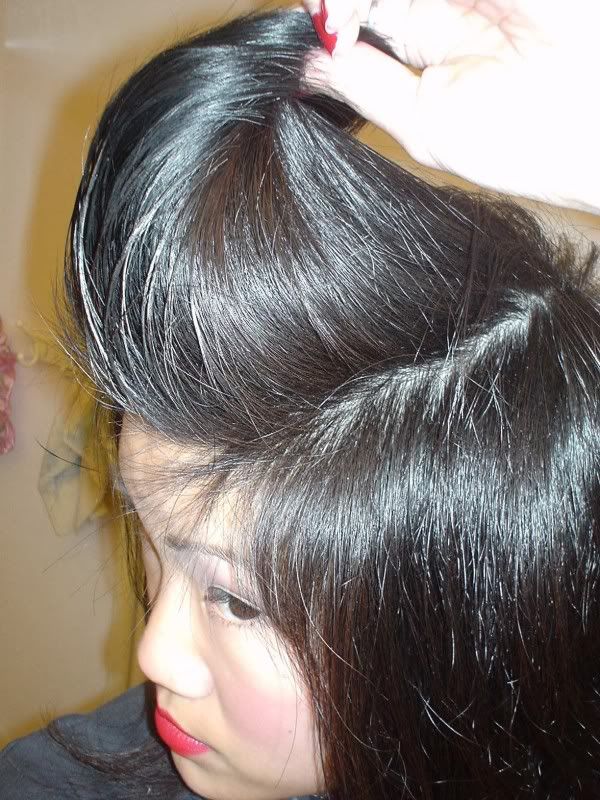 8. Pin it down with bobby pins. I used three. Two to keep it down, one for the strays.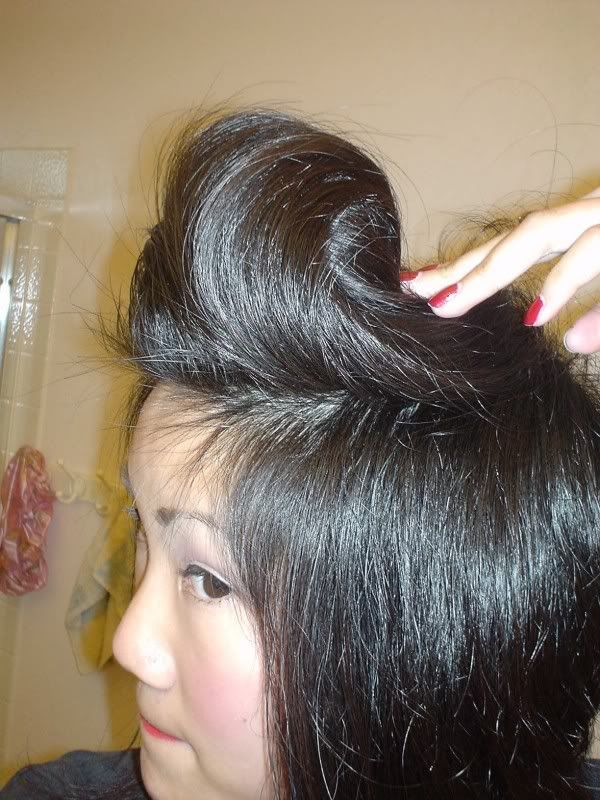 9. It'll look kind of messy...so respray the front, and CAREFULLY comb.
I find that shaping with your hand is easier.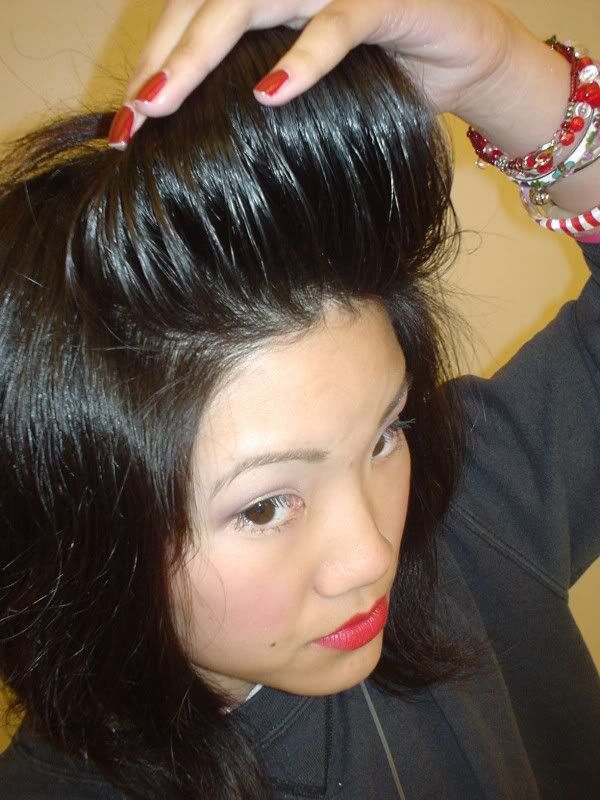 10. Finish it off by teasing your hair, backcombing the crown of your head.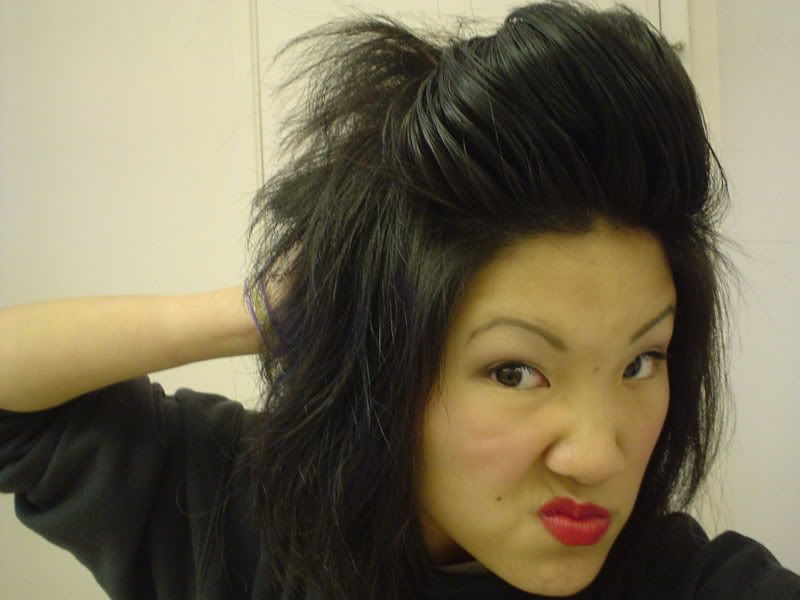 VOILA!
You are officially done!
Basically, all you do is grab, twist, and push forward...then pin it down.
Usually, I don't use hairspray because I have PE
and changing ruins my hair (or makeup...whichever I decide to sacrifice). Decorate your hair and have fun!
You can also do this with bangs by following the same steps while leaving your fringe alone.
Yes, it's that simple!
Hope this helps a tad :].
-carmen