Hello all! It has been ages since I did a tutorial and today I decided to make a tutorial just for you. Wanna see it, here it goes...lol!
Start with a clean moisturized face. My brows were already done and eyes prepped. I used spiked and espresso on my brows and bamboom paint all over my lids.
Next I used full coverage foundation in white(pro store) and applied it with a 252 brush on the lid. I applied saddle in the crease with the 217 brush.
I then used the 213 brush to apply the solid side of sea and sky to my lids. Making sure to pat the color and not sweep.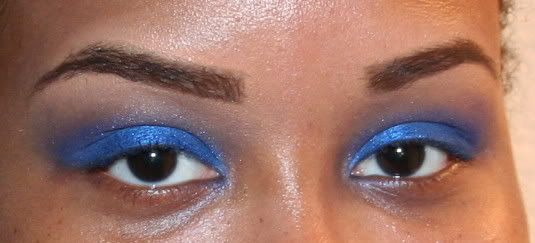 Use the 217 to blend the color upwards into the crease.
I applied full force violet pigment(pro store) in the crease using the 224 brush.
Then I applied shadowy lady and carbon in the outer "v" using the 217 brush. I used the 209 brush to apply the marble side of sea and sky to the inner lower lashline and the 266 brush to apply the solid side of sea and sky to the outer lashline. I applied blacktrack to the waterline using the 266 brush. Plushlash mascara was applied. Also solar white was added to the browbone using the 239 brush.
I applied ardell 131 lashes and deepened the outer lashline with carbon using the 239 brush.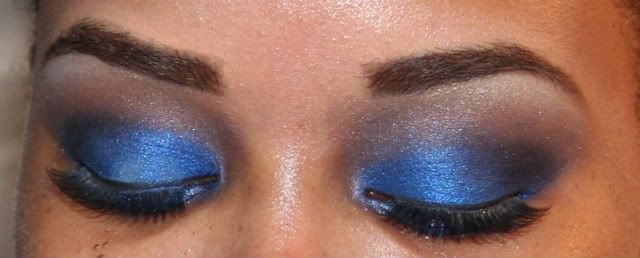 Full face view. I need to do something with my hair.

I finished the rest of my face using mufe matte velvet + 70, studio finish concealer in nw40. Cheeks: blunt to contour, love joy and merrily mineralize blushes(these bad boys have some super pigment)

. Lips: Glamour O.D. dazzleglass and by degrees slimshine.
Closed eye shot.
Yay I'm done!!
Well, that's all folks. Hope you all enjoyed! If you have any questions, feel free to ask.