So like a lemming, I went and bought Parrot today. Here's my first attempt at using it. I was afraid I'd look like a hooker with this, so it's applied really lightly. My flash still washes out the color though, it's not THIS light in person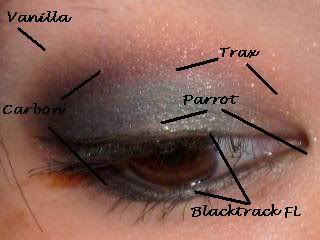 And a full face, which I'm still afraid of posting. I know I'm not terribly photogenic (everybody in my family always has to remind me of this), I never was, but a girl's gotta try, right?
MSF Natural in Medium, Dollymix blush, Russian Red lipstick. Second full face has Rebel lipstick. Rebel is love.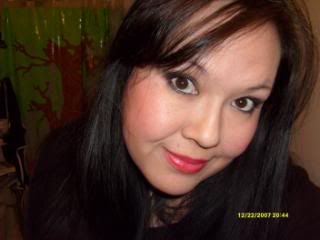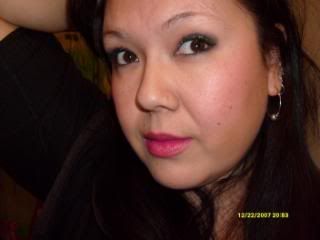 Thank you for looking. I appreciate any feedback. Happy Holidays babes <3