hello everyone
It is an eazy smoky look, hope u'll like it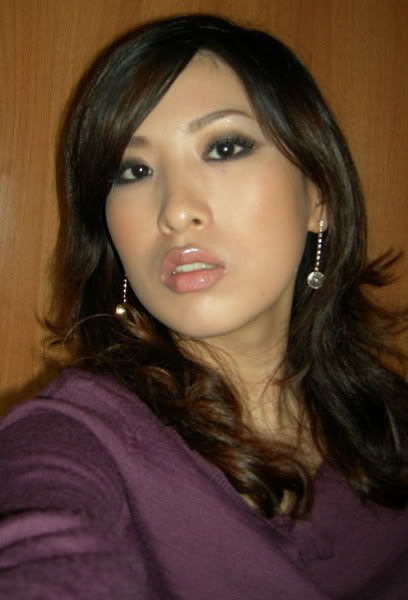 this tutorial look is familiar to this look..hehe
what I use
http://i142.photobucket.com/albums/r...i/tut/tool.jpg
[TOOLS]
#187 brush
#129 bush
#224 brush
#219 brush
Bobbi Brown #eyeliner brush
#face blender brush
#eyeshadow brush
Stila #5 all over shadow brush
face
Armani matte silk #4
IOPE foundation #23
select moisturecover #NW20
brow
Shiseido elixir eyebrow pencil
eye
Bobbi Brown e/s #Bone
Bobbi Brown shimmer e/s #Black Plum
fluidine #Blacktrack
pigment #Vanilla (not shown in the pic)
false lashes #7
cheek
MSF #Dark
NARS blush #Madly & Sertao
lip
lipstick #Freckle Tone
lipglass #precocious
first,start without any makeup on eyes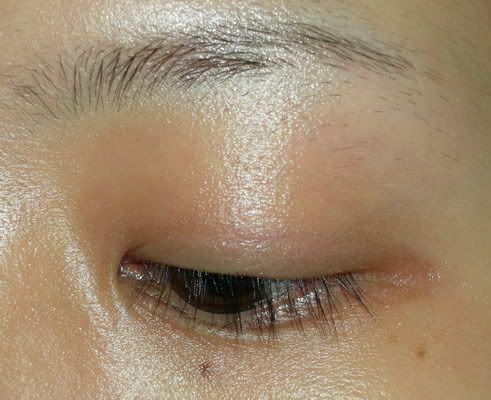 after apply matte silk on my face
concealing!
after applying select moisturecover on upper/lower eye lid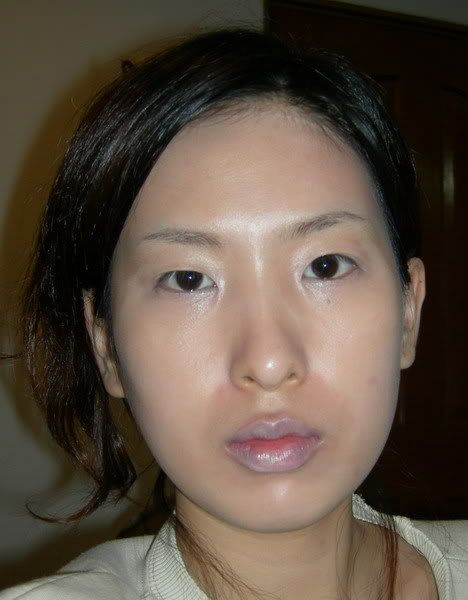 start the eye makeup

apply e/s Bone on the whole eye lid (with Stile #5 brush)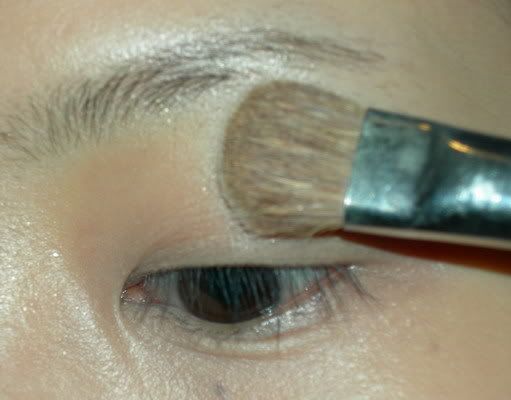 do the upper & lower liner with eyeliner brush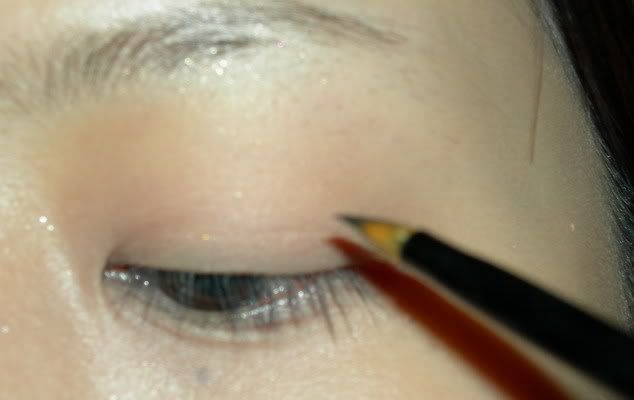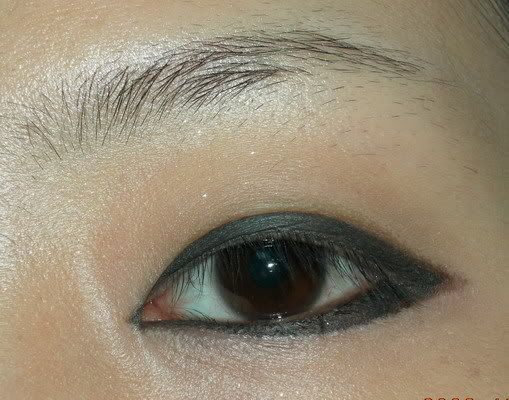 to expand the liner,still doing with the liner brush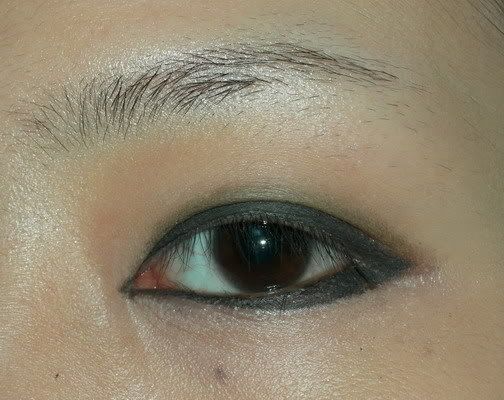 (liner looks kinda sucks.. but that's ok! cause I'll use e/s on it!

)
apply shimmer e/s BLACK PLUM on the liner range what I just did
(with 219 brush)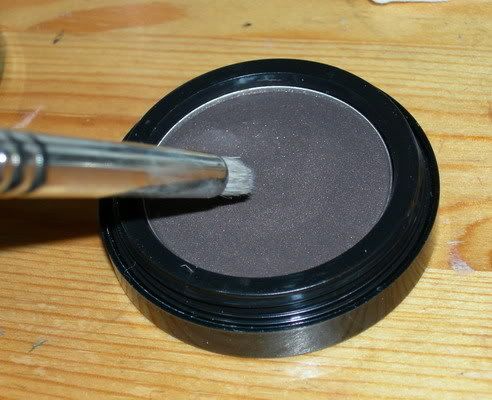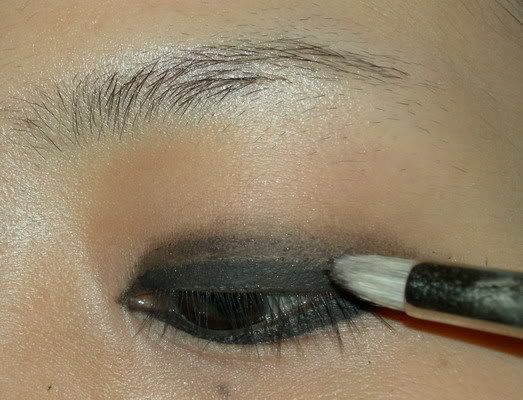 and expand a little bit..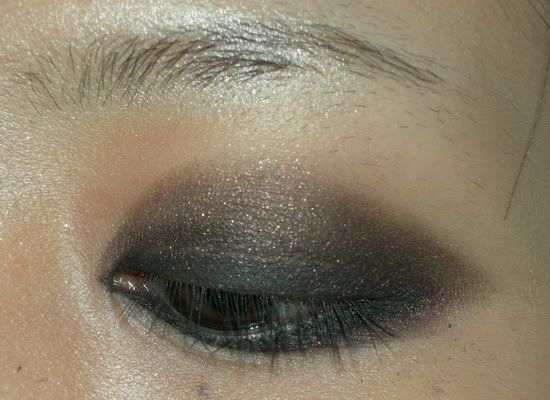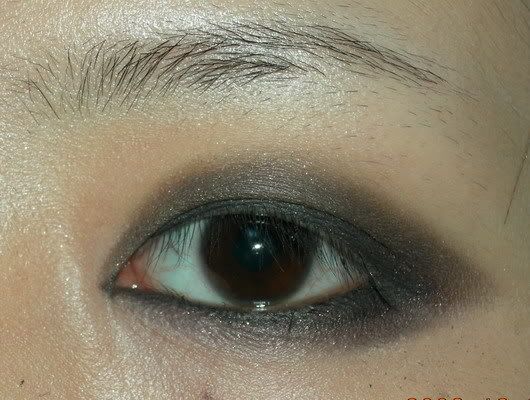 use 224 brush to blend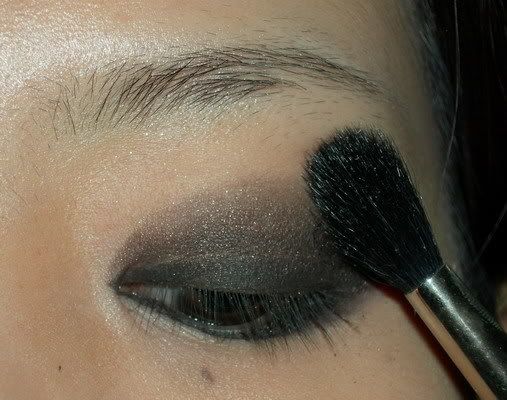 and u'll see this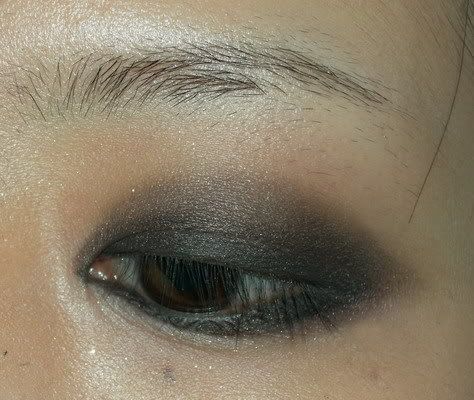 apply VANILLA pigment on browbone to lighten it
(with Bobbi Brown eyeshadow brush)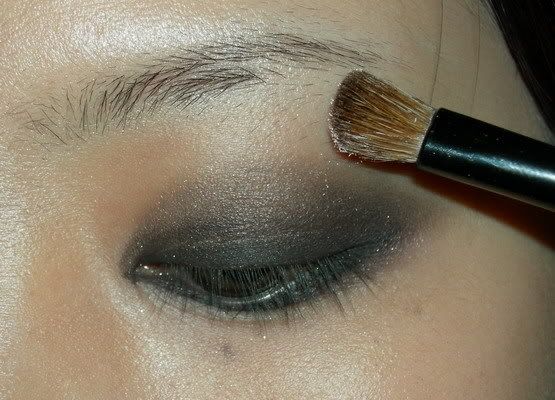 do the brow
http://i142.photobucket.com/albums/r...i/tut/19-1.jpg
done the brow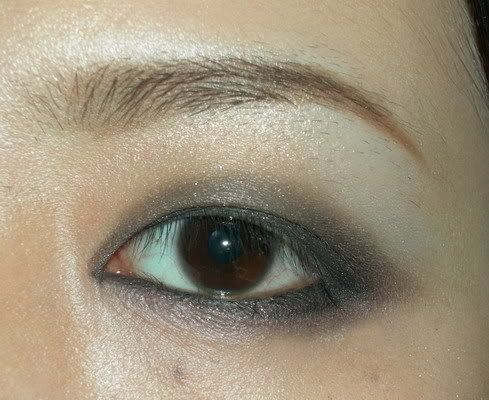 curl the lash, add some mascasa, and then wear on false lashes
after finish the eye makeup...work with CHEEK

use face blender brush to apply MSF...
in order to make face look smaller
apply MADLY on cheeks with 129 brush
apply SERTAO on cheekbone with 187 brush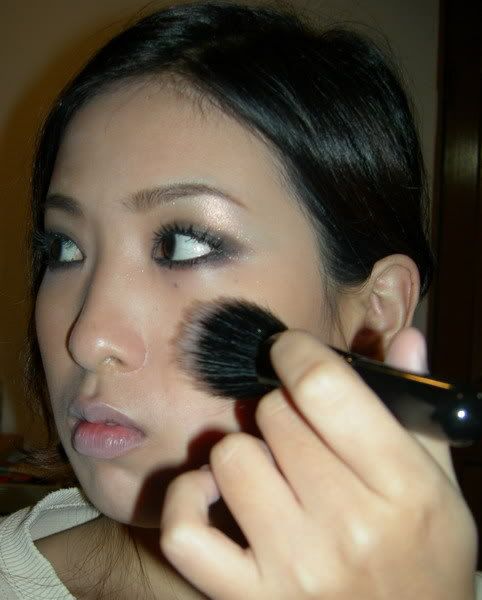 done the cheek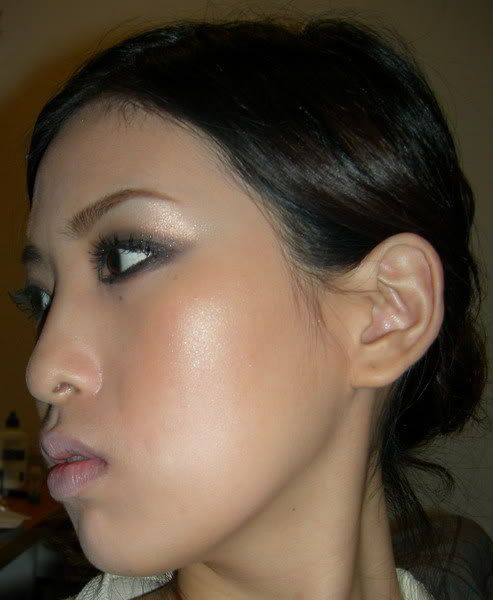 This is a pic of demostration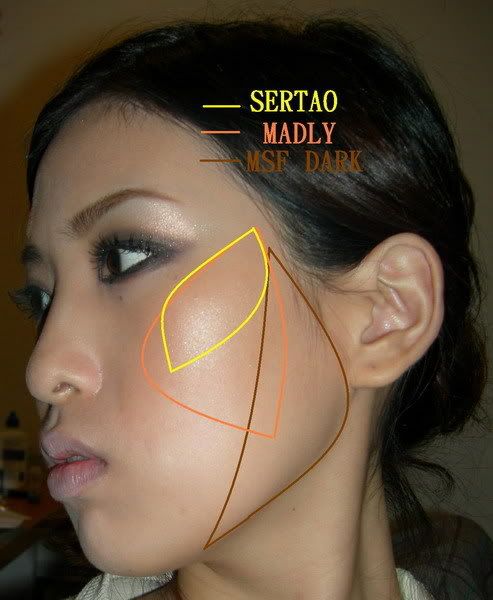 finally the lips..
use lipstick on whole lips and add some lipglass on it!
ALLLLLL DONE!!!!!!!!
before/after pics