so i spent forever trying to coordinate my look right....my dress was dark blue and sparkly but i wore black tights and shoes. and i was set on silver on my eyes. so here is what i came up with.....kinda hard to capture in photos cuz it looks so different in each one, but i tried to get pics of each angle.
what i used....
face:
bare minerals foundation
benefit erase paste
sephora green corrective primer
mufe hd powder
nyx blush in pinky
benefit high beam
eyes:
smashbox lid primer
nyx jumbo e/s pencils as bases in black bean and pots n pans
hip e/s duo in platinum (the silver one, on lid)
nyx e/s in black and frosted ocean (outer lid and crease)
mac mes in blue flame (outer crease and bottom lash line)
mac e/s in brule
fluidline in blacktrack
covergirl lash blast
UD 24/7 pencil in zero
anastasia brow powder in ebony
lips:
UD lip primer
l/s in st germain
nars l/g in turkish delight
mac l/g in morning glory
i THINK that's it, hope i didn't forget anything, it was like two weeks ago....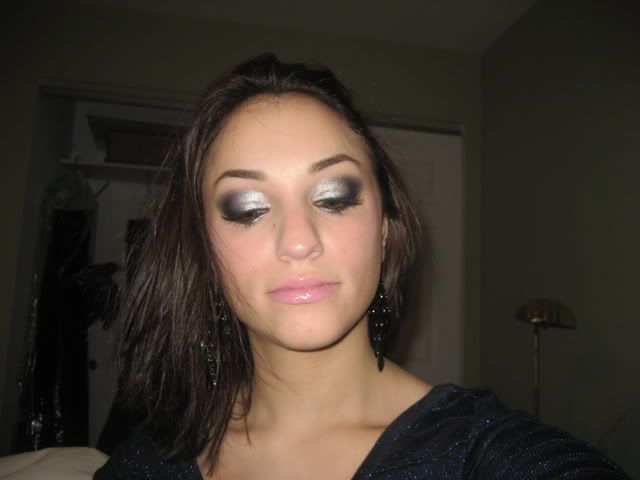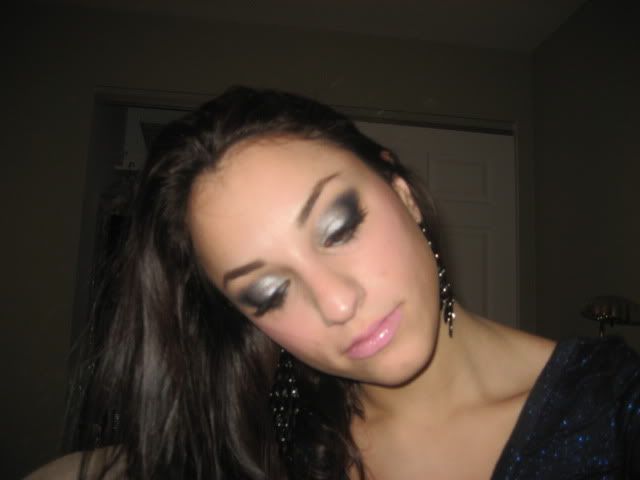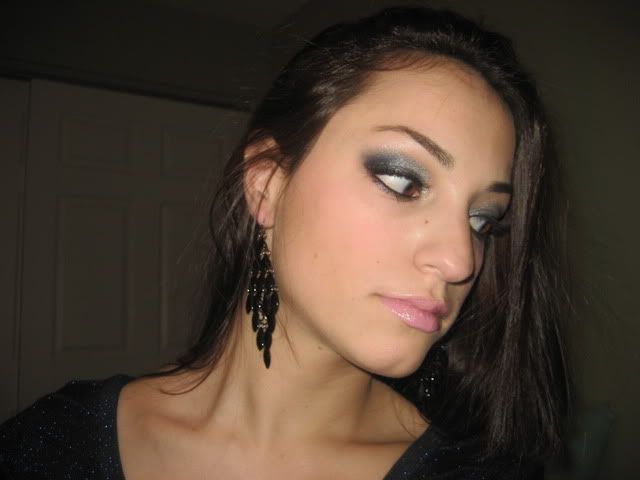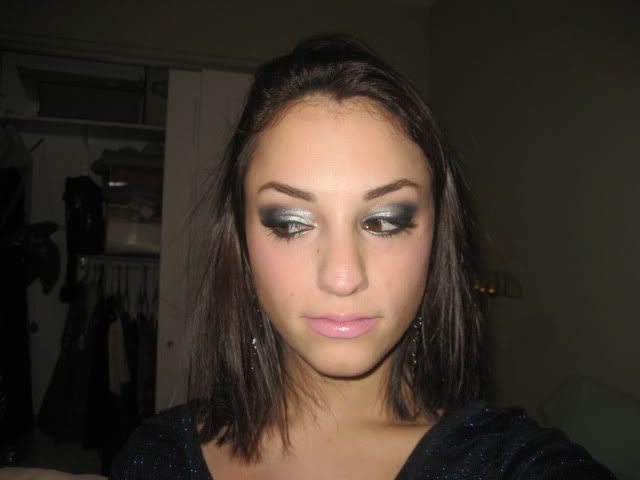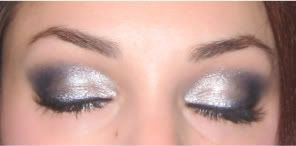 blue flame is more visible here....