Have you guys heard of these new eye products? Has anyone purchased any?
I went to Sephora today and nearly fainted at the sight of them. They are so beautiful! They're very soft and pigmented. They contain lots of glitter. I cannot wait to get my hands on them and play with them.
There is currently 9 shades but according to the Stila website, there will be more released.
Current shades:
- Comex Platinum (Chrome Silver Sheen)
- Metallic Dusty Rose (Rosy Pink Sheen)
- Vintage Black (Light Black with Gold Pearly Sheen)
- Metallic Lavender (Pewter Sheen)
- Titanium (Gunmetal Grey Sheen)
- Metallic Laurel (Light Green with Silver Pearly Sheen)
- Metallic Cobalt (Dark Denim Blue Sheen)
- Metallic Emerald (Emerald Green Sheen)
- Metallic Merlot (Deep Wine Sheen)
They cost $32 per piece. And if you live in Canada like me, for us lucky ones the cost is $42.
These are the colours I was attracted to and would like to purchase. I swatched them at Sephora: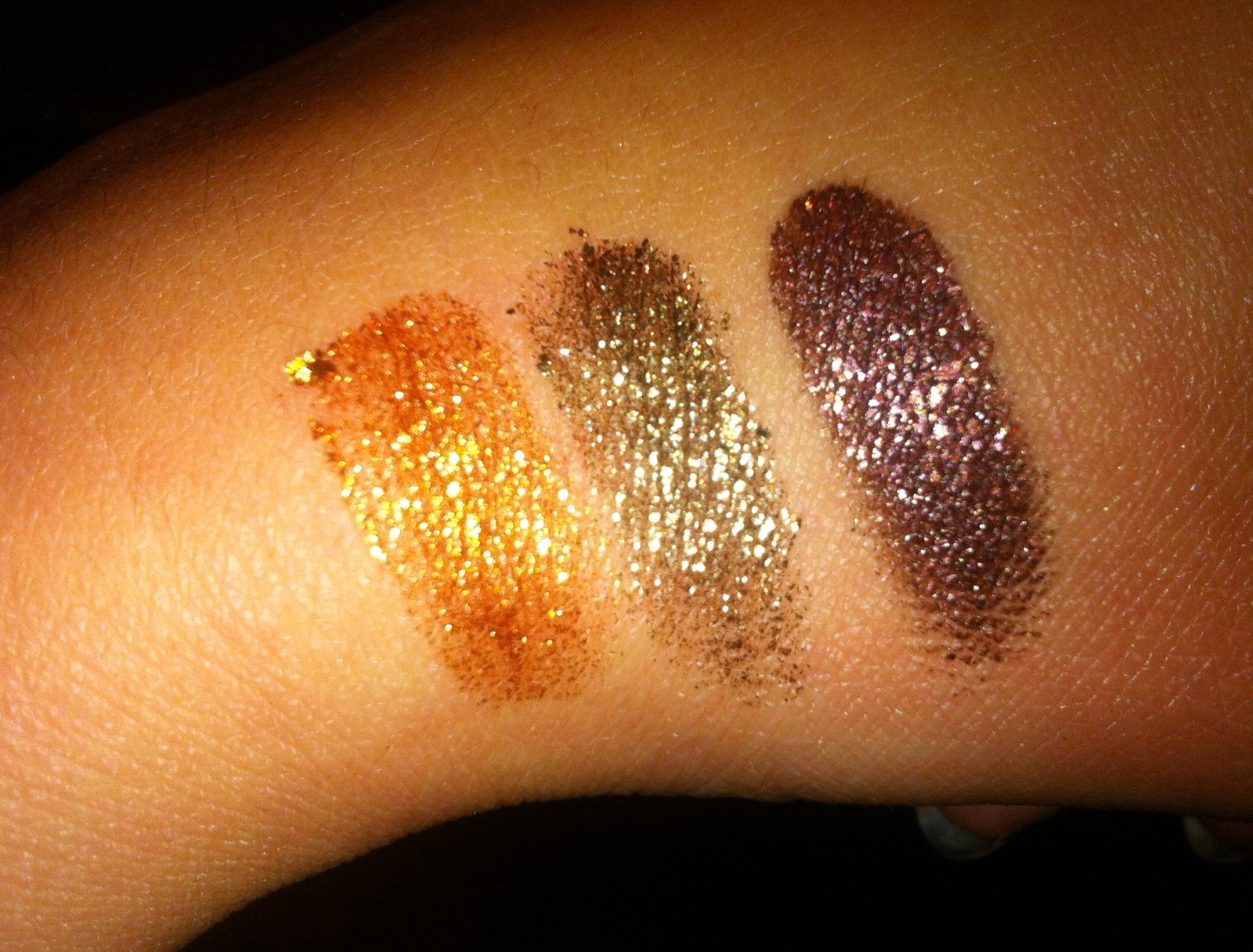 L to R: Comex Gold, Vintage Black Gold and Metallic Merlot
Metallic Merlot was applied with the base that Stila recommends to use these shadows with. The other 2, were applied without the base.
I just have to say that this photo does not compare to their beauty in person. I kept the swatches on after I left Sephora and I walked around the mall staring at my hand lol.
For more info on these beauties:
http://www.stilacosmetics.com/product/magnificent+metals+foil+finish+eye+shadow+.do?sortby=ourPicks