This is basically all the things I bought within this summer alone. Though pictured below are the things I use most often / everyday.
While I should have been saving up for tuition, I couldn't help but buy so many things from MAC and Sephora. *sigh* Its mostly MAC though

Items that I "hauled" this summer so far:
MAC Mineralized blushes in Gentle and Warm Soul
MAC Color form brushes - Basic and Advanced brushes ( My first MAC brushes !)
MAC Tendertone Hush Hush
MAC Sweet Sienna + Black Ore
MAC 15 well palette + Rice paper, Honey Lust, Silver Wing (rest of the pans there are pressed pigments

)
Smashbox master class set: includes eyeshadow pallet, bronzer+blusher pallet, lipgloss pallet, kabuki and eyeshadow brush.
Smashbox photofinish primer (also came with the set) and their pencil eyeliner in Midnight brown

I also got myself some more NYX dolleye mascara and more UDPP

wooo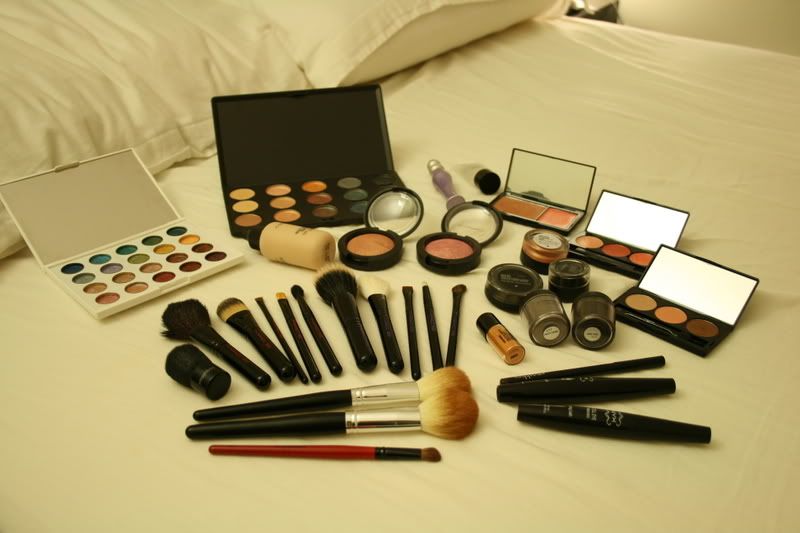 I love my blushes!!!