Went to MAC yesterday and splurged on some new Studio Sculpt products (which I love!) I'm going for a more natural look for spring (quick... hide the children!) I know, it's TOTALLY not my style... but I'm going to try it out, and see how I like it!
What I used:
Face:
NC20 Studio Sculpt Foundation
NC20 Studio Sculpt Concealer
Prep+Prime Skin
Matte Gel
MSFN Light Medium
Cheeks:
MSFN Medium Dark(bronzer)
MSFN Light(highlight)
MSF Petticoat
Eyes:
Love Connection Mineral Shadow
Black Dazzlelash
Lips:
Viva Glam IV Lip Glass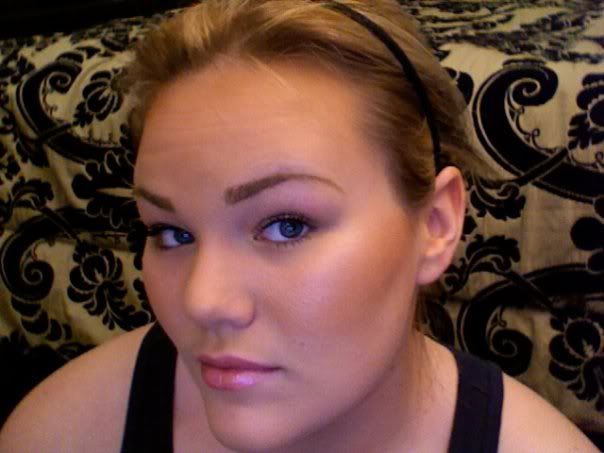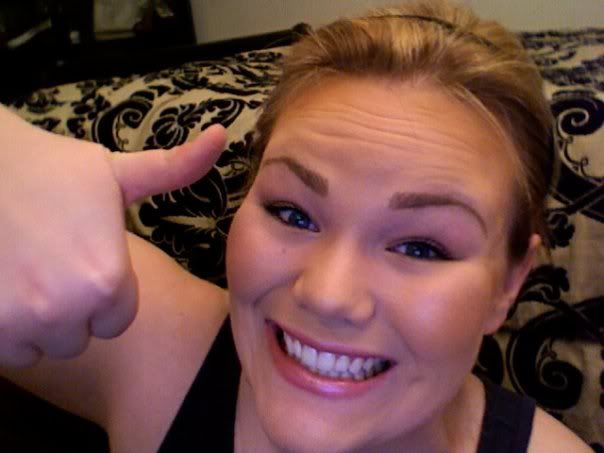 YAY for Spring!
PLEASE let me know what you think of this look! Or if the stronger makeup is better for me! Opinions appreciated!