Hello all ....




Happy Love day to all ...
So I got all gussied up today ...for my hunny bun ..made a nice dinner ...and he comes home and starts kissing my lipstick off ..lol ..so before I was able to take my pics ...the lipstick was slightly kissed off hehe ...
He got me great presents ...boquet of flowers, Vera wing princess and chocolates and a lip gloss from estee lauder in a cherry color hehe.
So here is ma face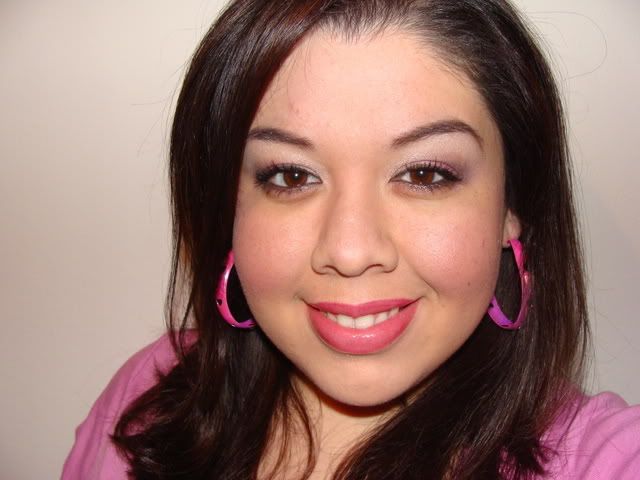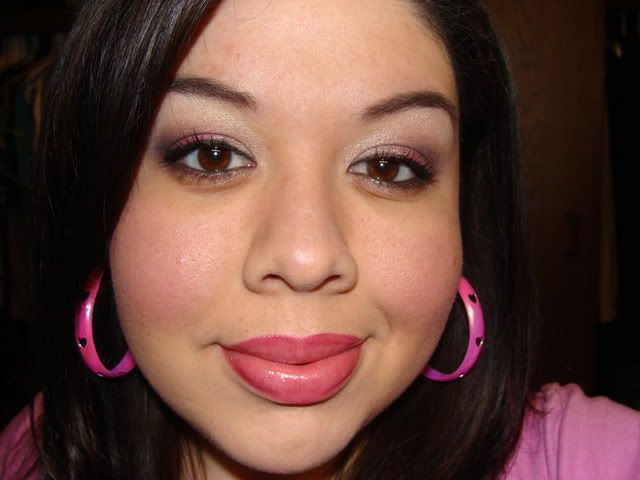 sideview ..kind of washed out ...can't even see my blush =/
and my slightly gone lipstick hehe
What I used :
Face:
laura gellar spackle
Rimmel stay matte makeup in nude
Msf Medium
Cheeks:
Dollymix blush
Pearl Blossom BP
Eyes:
udpp
Beiging s/s
Crimsonaire s/s
Playful e/s
Silverfog e/s
Blacktied e/s
the pink shadow from clinque chocolate pinks quad
the darkest brown from clinque chocolate pinks quad
rimmel automatic liner in black
Loreal Volumnious in Carbon black
Lips:
Rosebud Salve
Rimmel cherry kiss lip liner
Sweetie L/s
Estee Lauder pure color ultra light gloss in Cherry Light
Thanks for looking hope you all had a lovely day!
hugs