Hey everyone! Just wanted to share my little E.L.F Haul from today. We got a bunch of stuff in at my work (Winners) and I was just dying to try a few things out, so I bought the ones I was most interested in. It would have worked out to about the same as ordering it online, anyways.
I got:
- E.L.F Studio Blushed/Bronzed Duo
- E.L.F Studio Warm Bronzer
- E.L.F Studio Golden Bronzer
Enjoy!
Photos taken in natural light, on NC30 skin.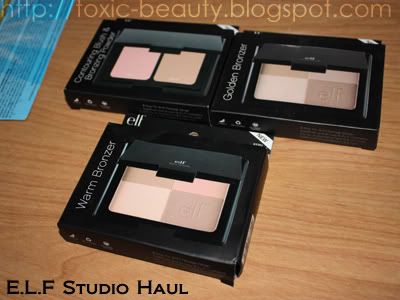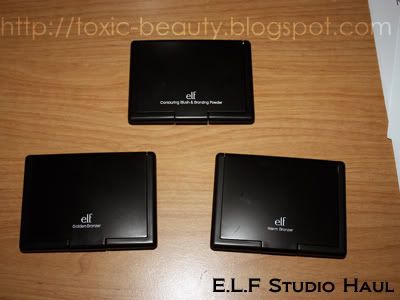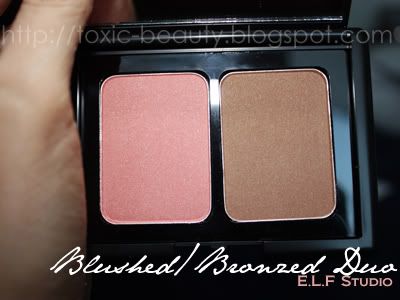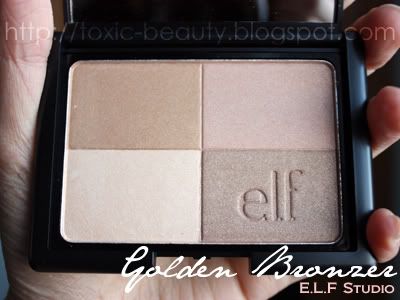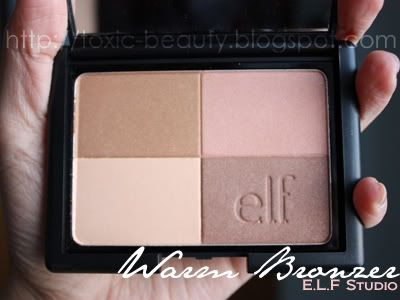 It's actually Golden on the left, Warm on the right. My bad.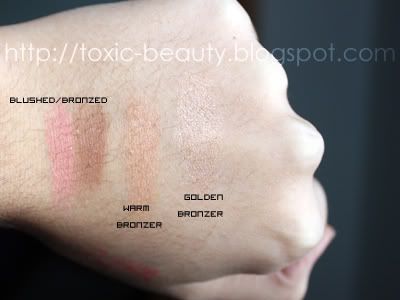 (all of the colors in the bronzer were mixed together)
Individual color swatches. L-R: Top Left color, Top right, Bottom left, bottom right. (look at previous images of bronzers for color comparasion)
Individual color swatches. L-R: Top Left color, Top right, Bottom left, bottom right. (look at previous images of bronzers for color comparasion)