Okay, well I decided to do a quick slap up job to play around with Rose Gold. I never could make it work for me in the past when I tried it on, so when I lost it, I was frustrated because I never got to play with it and see if I could make it work.
But!....Friday someone (not from MUA) sent me an amazing care package of brand new in the box MAC stuff from their own collection.
I got Rose Gold pro
Gold pro and a bunch of other stuff.
In between doing plums and peaches, making huge pan of vegetable soup for canning, picking a ton of veggies and drying a load of tomoatoes, I decided to quickly do up one eye, slap on some hair and a coat and snap a few photos as the sun went down.
I do not have any make up on other than one eye and lips, but I wanted to capture the majesty of this eyeshadow while the sun was out. One or two of the photos I think I brushed the remnants of Stereo Rose that was on my brush on my cheeks, I can not remember.
EYES
Rose Gold Pro (MAC)
Gold Pro (MAC PRO)
Sweetscents Cappucino
Rich Ground FL as liner
Platinum inner corner of eye and just under brow mixed with Sweetscents White Gold
LIPS
Unflappable l/s (MAC)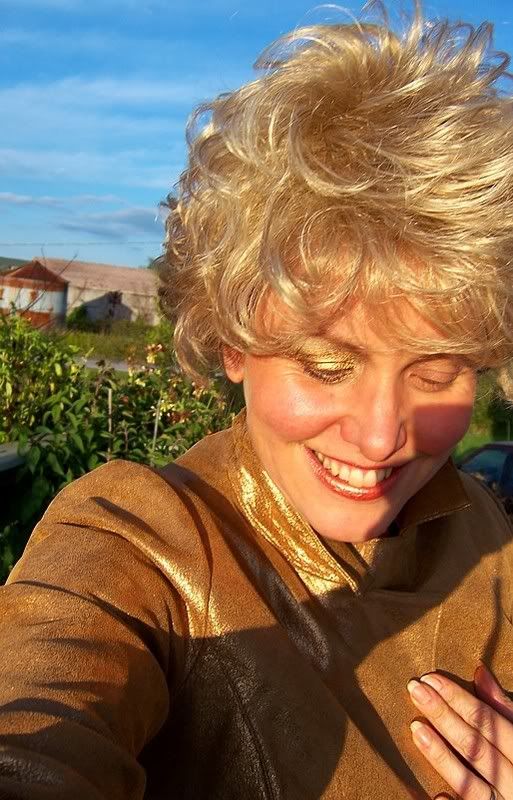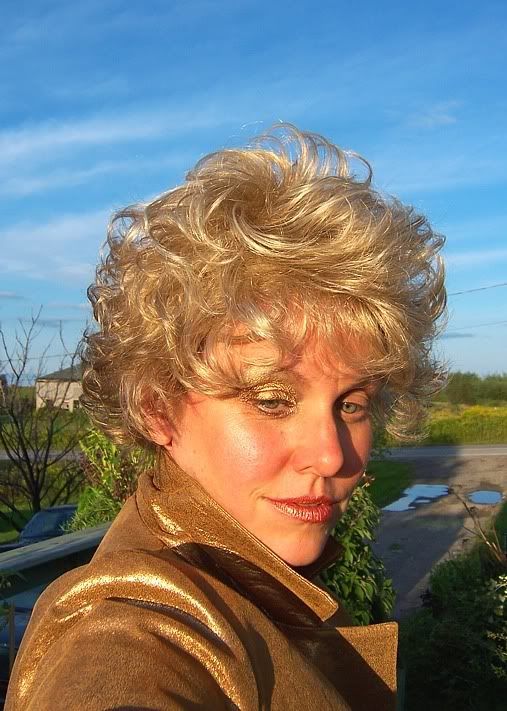 Now, just for comparison's sake, look how the same exact photo shoot changed the appearance when in the doorway instead of outside.
These two were taken BEFORE the first three that you see above- can you believe the difference in how the camera picks up the colors?