I just played around with make up yesterday and ended up doing three different looks
Look number 1: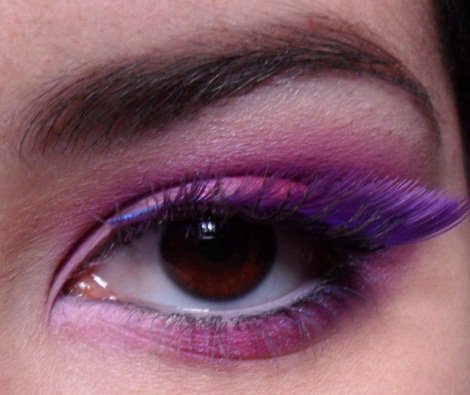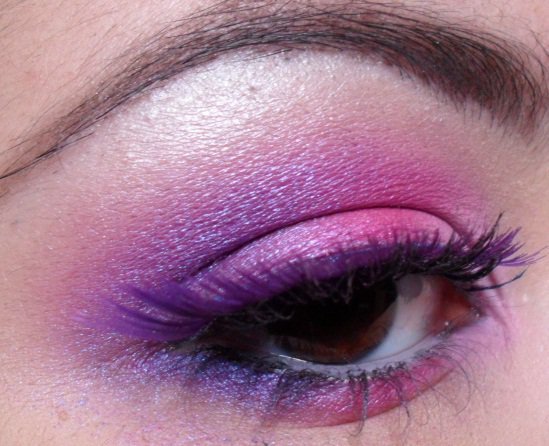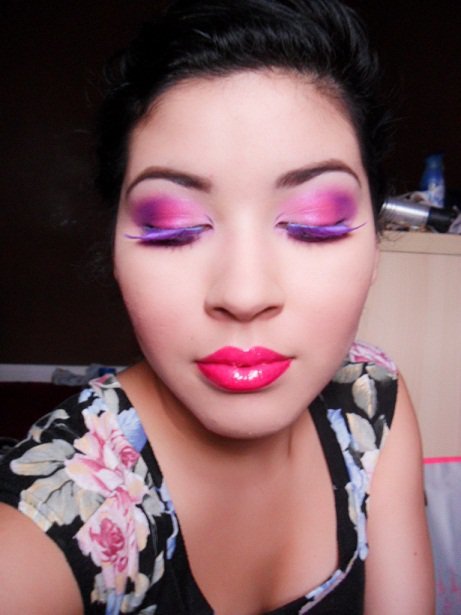 What I used:
Eyes:​
​

[*=left] concealer to prime lids.
beautyuk '6' palette - pale pink bubblegum shadow.
Sleek Acid palette - hot shimmery pink
Random frosty white eye shadow.
BarryM white kohl pencil liner.
purple false lash es (no idea of the brand sorry)
Lips:​
​
​

[*=left] makeup academy lipstick in shade 3.
[*=left] MAC dazzleglass in Cherry Electric.
​
​
Look number 2:​
​
​
​
With a different lipstick:​
​
​
What I used for this one:​
​
Eyes:​
​
concealer to prime.​
'blush' eyeshadow from the sleek Paraguaya palette.​
makeupacademy blue liquid liner​
Maybelline one by one mascara​
Barrym white khol pencil liner​
matte brown shadow for eyebrows​
​
Lips:​
peach lips: barrym lip paint in 151 mixed with concealer​
bright pink: makeup academy lipstick in shade 3 with mac dazzleglass in cherry electric on top.​
​
cheeks: mac powder blush in springsheen.​
​
and number three:​
​
​
​
​
​
​
concealer to prime lids.
BarryM dazzedust in 'bronze'
BarryM dazzledust in 'chocolate'
Sleek 'storm' palette - 'black'
Stila eyeshadow 'moonlit' or 'moonlight' can't remember lol
MAC fluidline liner 'blacktrack' (for my waterline which I forgot to do)
Lips:
Laura Mercier lipstick 'Pink Champagne'
Face:
Revlon colorstay foundation (my usual) - buff
MAC studio finish concealer - NC20
MAC prep+prime transparent finishing powder (LOVE this stuff)
Sleek contour kit.
MAC powder blush - Springsheen.
A spritz of MAC fix+ spray.