CLICK HERE FOR UPDATE!

I've only been buying makeup since like... February-ish? It definitely hasn't been very long, but I've been buying like a fiend since I started. My collection is like 85% MAC.

Here's a shot of everything:
But first! All my MAC!
My eyeshadow palette:
1st Row: Coppering, Trax, Gorgeous Gold, Humid, Club
2nd Row: Deep Truth, Steamy, Aquadasiac, Graphology, Black Cherry
3rd Row: Shroom, Ricepaper, All That Glitters, Saddle
My potted eyeshadows:
1st Row: Amber Lights, Carbon, Plumage
2nd Row: Moonflower, Sumptuous Olive, Warm Chill
MAC face products:
Moisturizer, NC45 foundation (which I don't use anymore since I suspected it was making me break out), blush in Gentle, MSF in medium dark
My blush palette: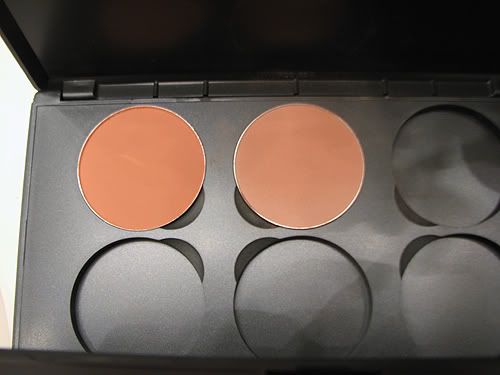 Coppertone and Gingerly
Lip products: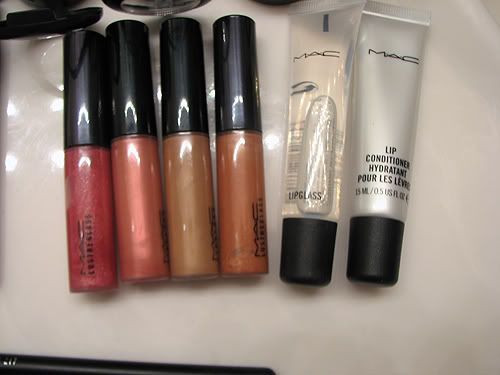 Glamorsun, Hey Sailor, 1N, Bateaux lip/lustreglasses. Clear lipglass and lip conditioner (LOVE the lip conditioner!).
MAC brushes: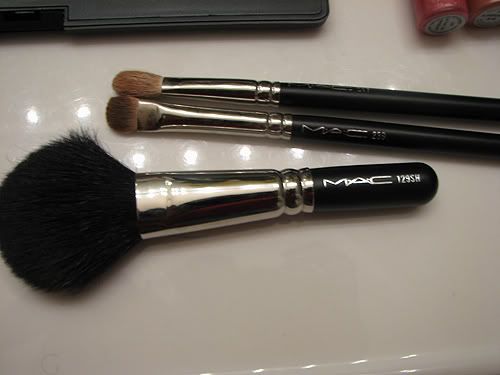 Mini 129, 217, 239. Shhhhh, they're not dirty. >___>
And back to non-MAC: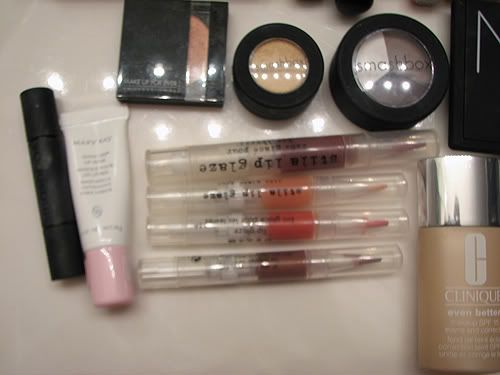 MUFE 502 e/s, Smashbox honey e/s, Smashbox Panarama e/s trio (I've never used this

); Stila lip glazes in Berry, Brown Sugar, Apricot, and Starfruit; Mary Kay lip balm and Smashbox Lip & Lid primer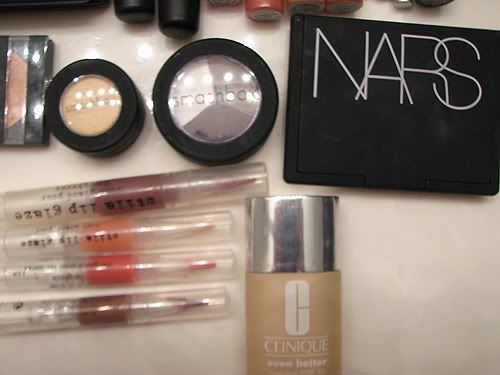 NARS bronzer in Casino and Clinique Even Better foundation in cream caramel.
Urban Decay 24/7 e/ls in Baked, Zero, and Rockstar; Sephora Lash Plumper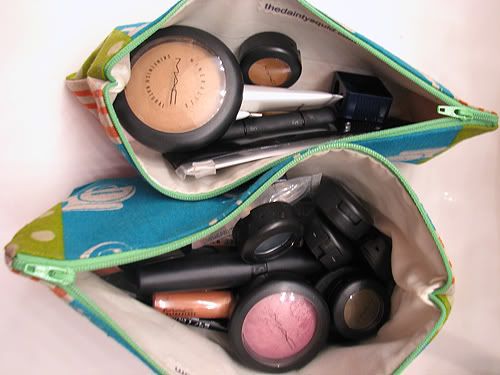 I keep everything in these two bags. All of the brushes and prep products (lid primer, MSF) goes in the smaller bag, everything else goes in the larger bag. I'd keep them in something more organized but I don't think I have enough to warrant a big container or train case yet.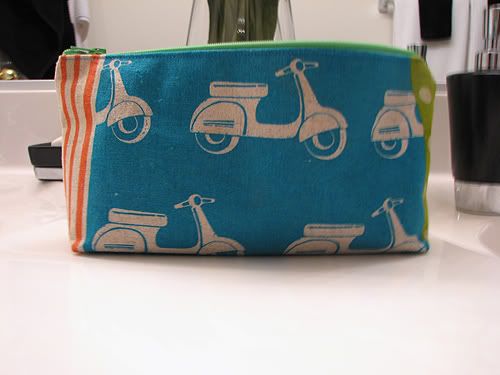 I got the two bags from the Etsy seller thedaintysquid. Aren't they adorable? They're really well made too.

Haha, I can't wait to edit this post in a year to see how much it's grown from the little bit I have here.