Sorry for the delay everyone! I was so swamped today with classes and work that I didn't get time to do this earlier. I just finished this tut in 4 hrs. Can you believe that? I am such a newb lol But here it is, the tut majority of you have been asking for. There are a lot of pics, I didn't know how detailed to go being this is my first tut ever. So please bare with me on this one. I decided to add this look into the contest too, thought it would be worthy enough. haha
Enjoy!

PICS of what I am going to use: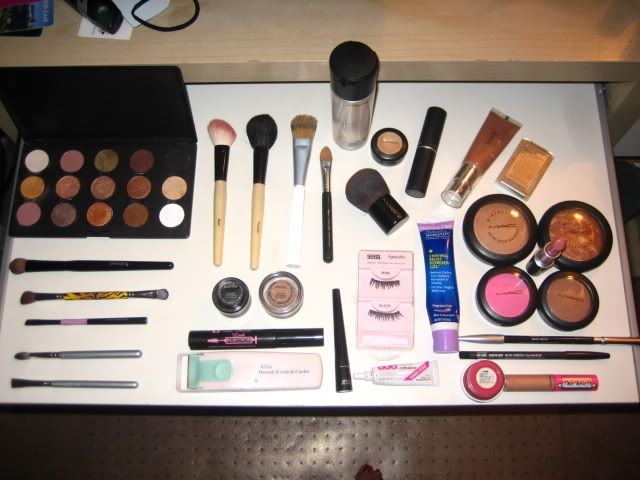 Closer look: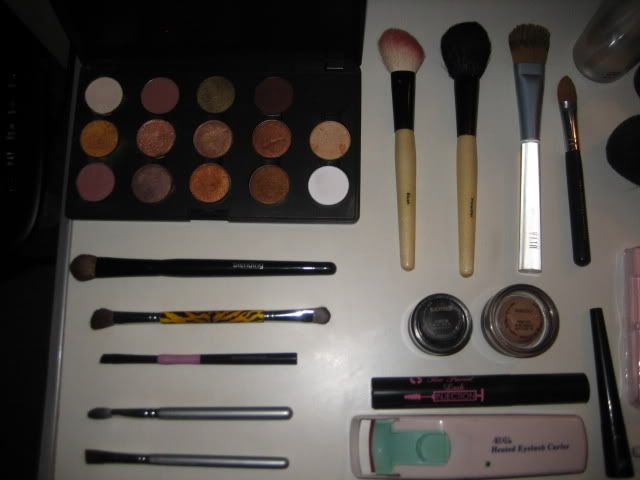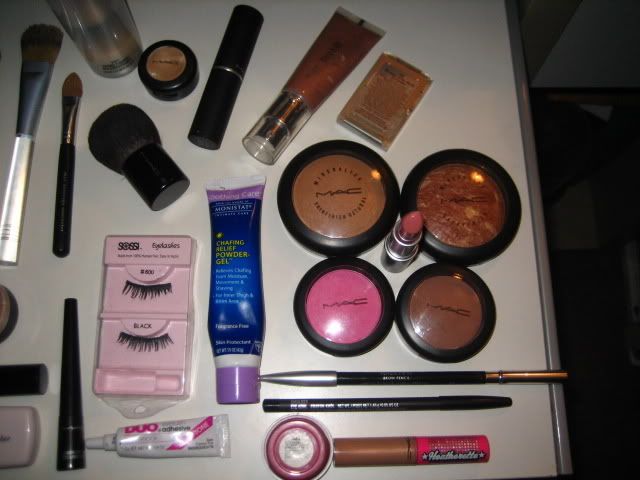 MAC unless stated otherwise...
FACE:
Nivea Soft Moisturizering Creme
Monistat Chafing Gel (primer)
Revlon Bronzing Lotion in Goldi-Looks
Studio Stick Foundation in NC35
Studio Finish Concealer in NC30
Vasanti Duo Concealer #2
Sweetness Blush
Harmony Blush (contour)
MSF Medium Dark
MSF Warmed (highlight)
Fix +
EYES:
Painterly p/p
Gesso e/s
Carbon e/s
Ricepaper e/s
Too Faced Lash Injection
Blacktrack f/l
Smolder Eye Kohl
Sassi Falsies #600
Bootblack liquid liner
Victoria's Secret's Pencil Me In Brow Pencil - Brown
Ardell Lash Heating Curler
Duo Surgical Adhesive
LIPS:

Fuchsia Fix Tinted Lip Moisturizer SPF 15
3N l/s
Bonus Beat l/g from Heatherette
BRUSHES:
Eyes:
Bare Escentuals Foil & Define Brush (cheetah print)
Ms. Makeup's Angled Eyeliner Brush
217 SE
252 SE
No name brand blending brush equivalent to MAC's 227

Face:

Bare Escentuals Max Coverage Concealer Brush
Bare Escentuals Angled Contour Brush
Ulta's Foundation Brush
Essence Of Beauty Powder Dome Brush
Essence Of Beauty Angled Blush Brush
182
My Routine:
I start with my face first about half way
Then do the eyes
Then lips
And then finally finish the rest of my face

After the shower - ugh!

Moisturize time! Apply all over face with clean sanitized hands: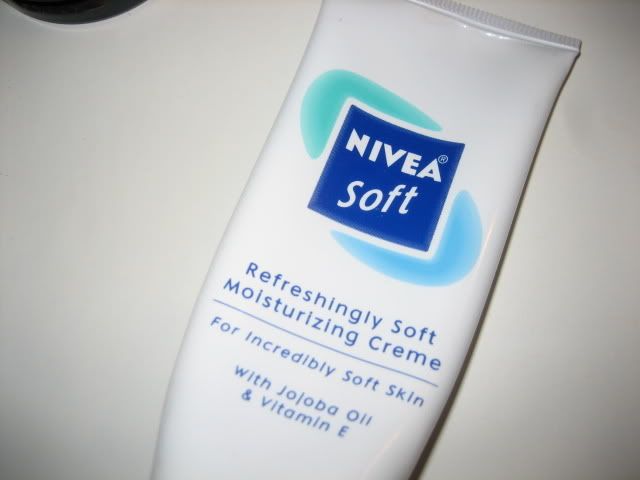 Prep Face with face primer, I used the Monistat Chafing Gel: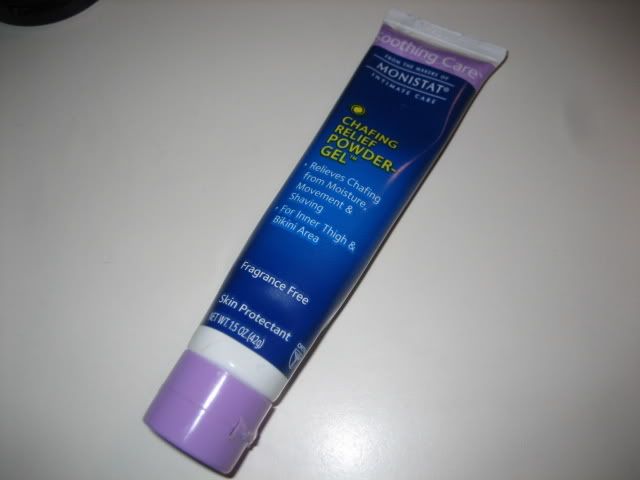 I also mixed it with the Revlon's Bronzing Lotion on the back of my hand to give me a nice sunkissed glow: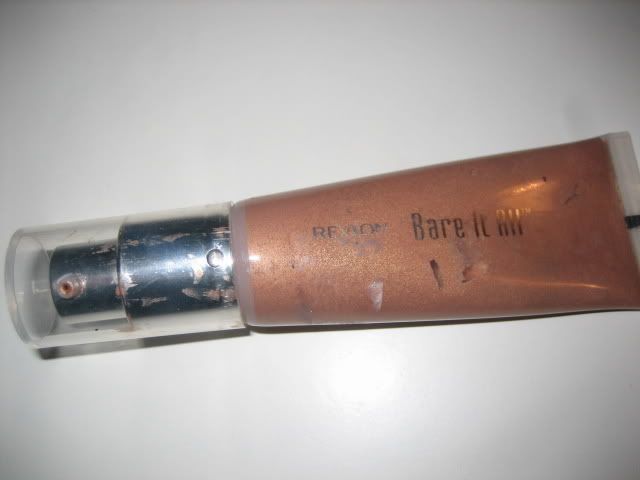 Mix it with the foundation brush on the back of my hand and apply it to the face with the brush as so: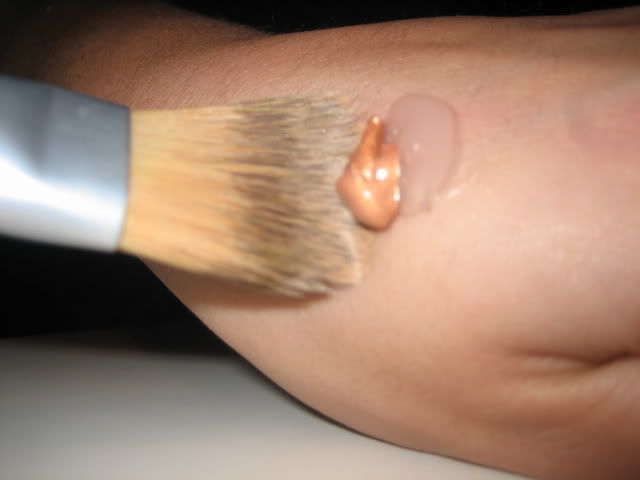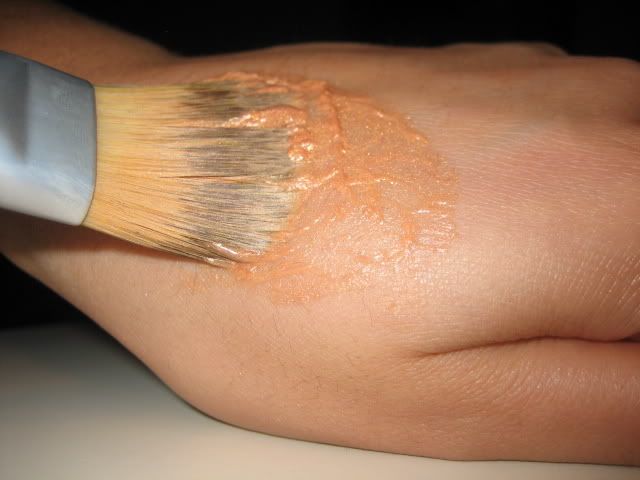 You have a clear base to start with, now you are ready to proceed...

Apply SFC NC30 on problem areas and Vasanti Duo C under eyes: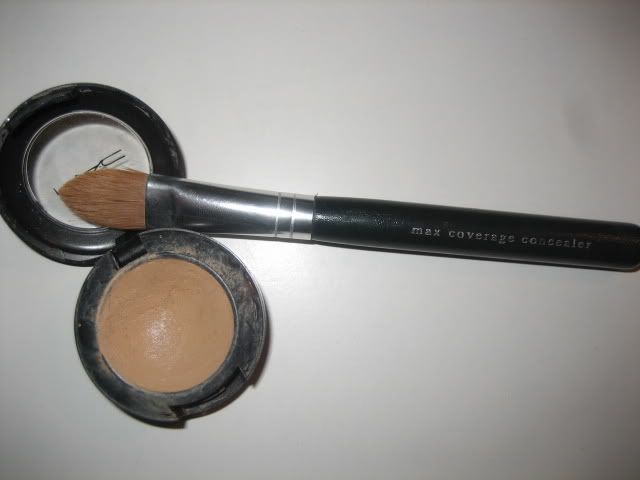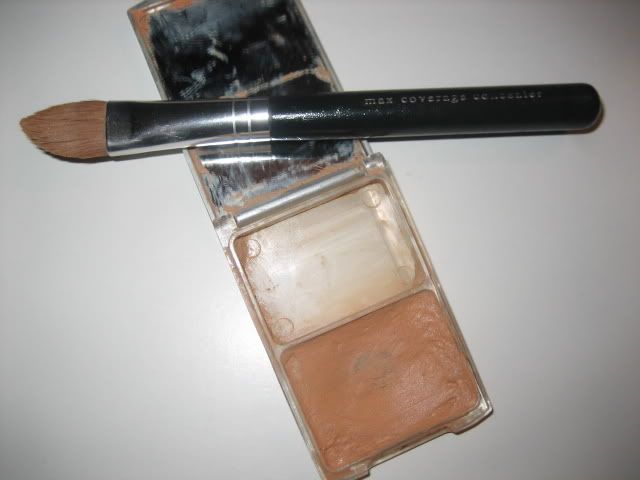 Next is foundation, I use the STF in NC35 and apply it all over my face with my 182: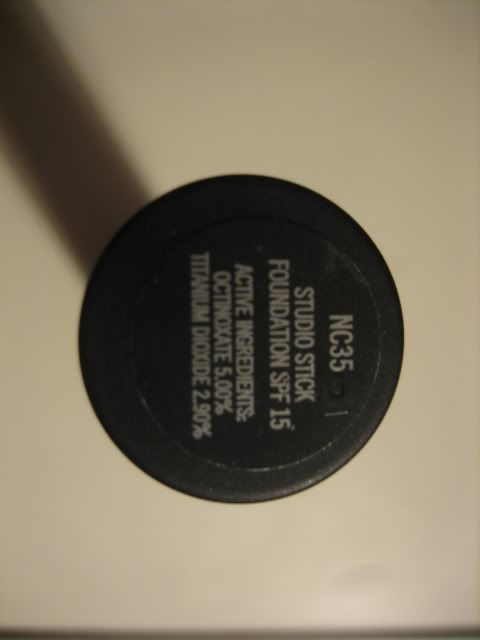 I then moisturize my lips with Fuchsia Fix Tinted Lip Moisturizer SPF 15: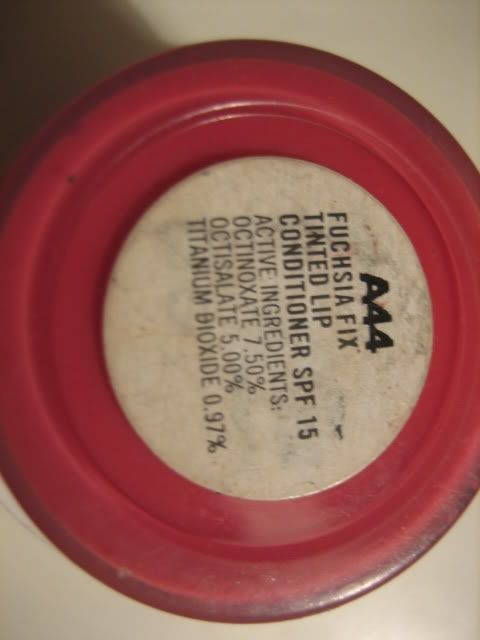 Prep eyes with Painterly p/p all over entire lid, brow bone and underneath bottom lashline with 252 brush and blend: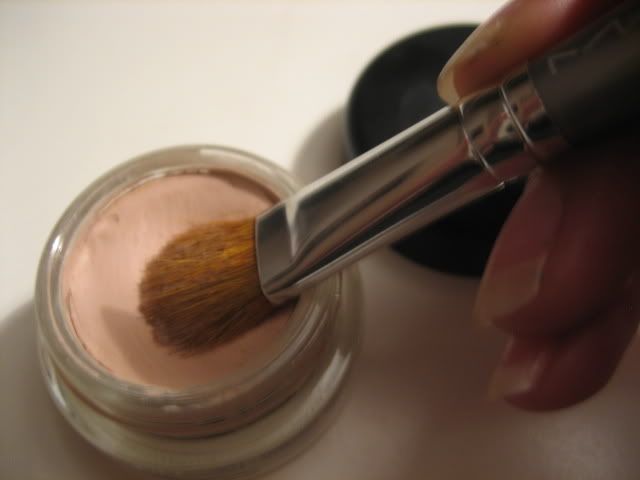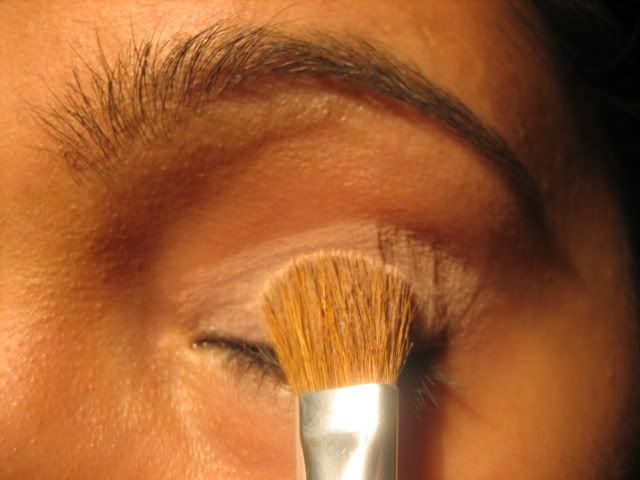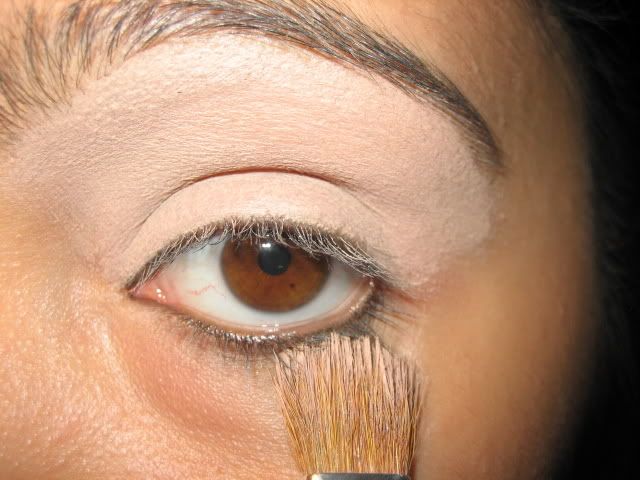 Apply Gesso e/s in inner corner and half way on the lid with BE Foil brush (the safari looking one) Or you can use MAC's 239. Using a patting motion, pack on the color, taking it right to the corner then to the bottom lashline about half way: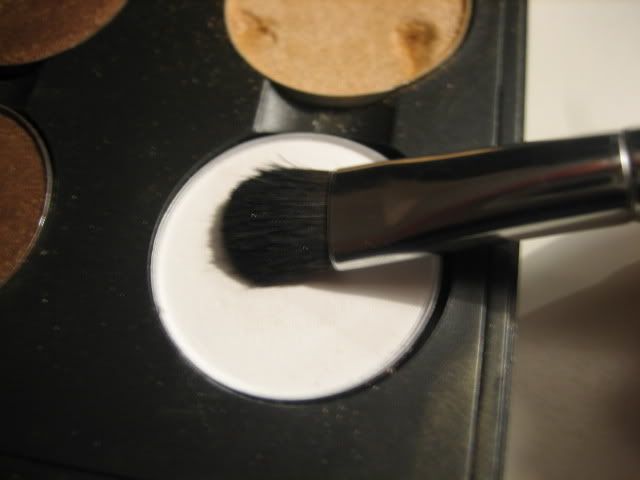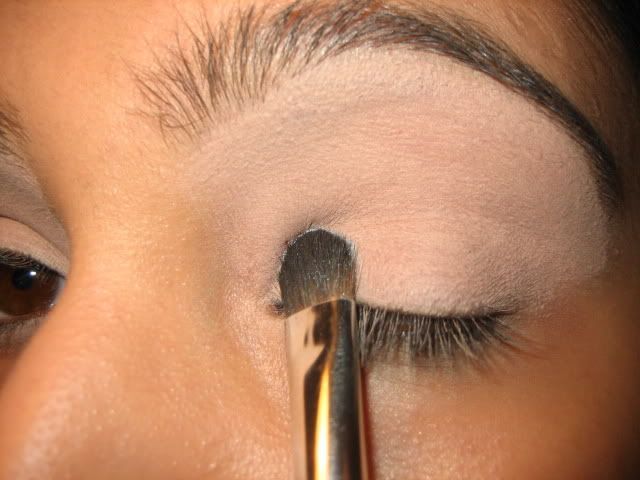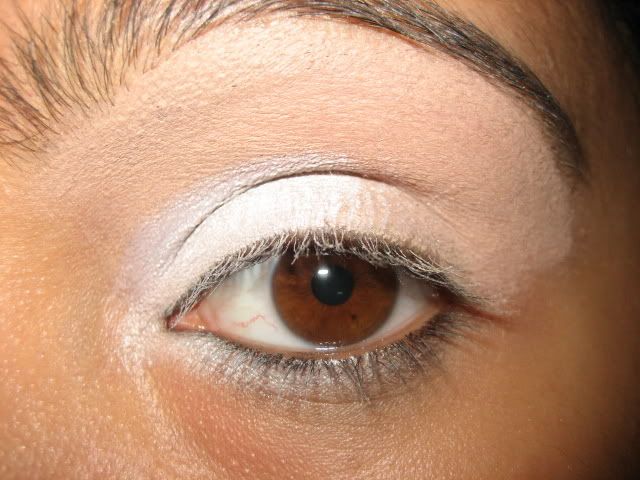 Before you apply the black shadow make sure you apply scotch tape at an angle from where your brow ends to the outer corner of your eye. Now use Carbon e/s and pack on the color on the other half of the lid. Its okay if it goes over the tape, its supposed to!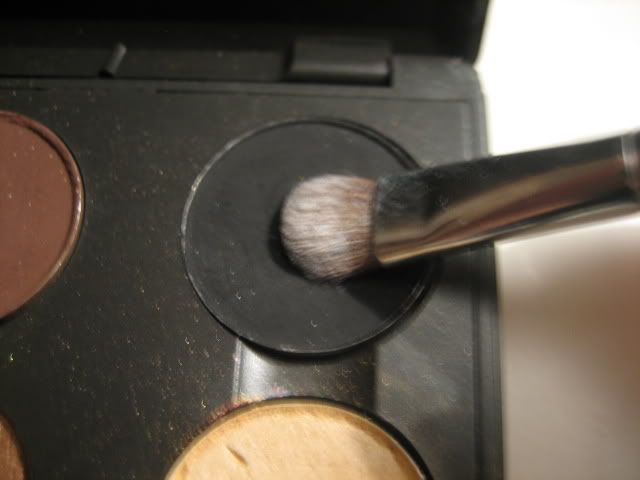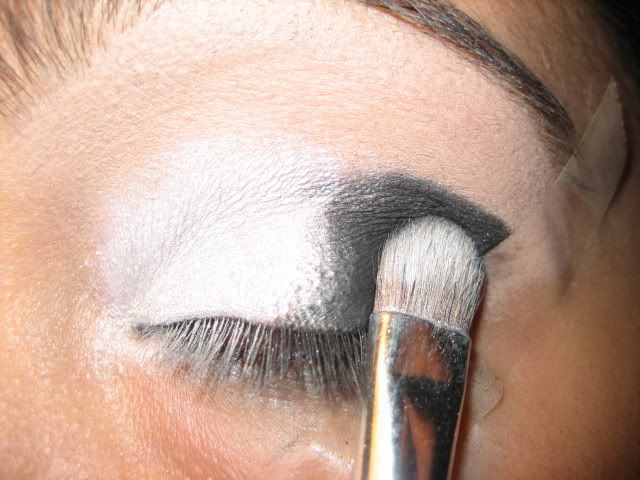 Now blend, blend and blend way! I took the 217 brush and blended carbon e/s in gesso e/s very lightly in a circular motion to get the desired effect.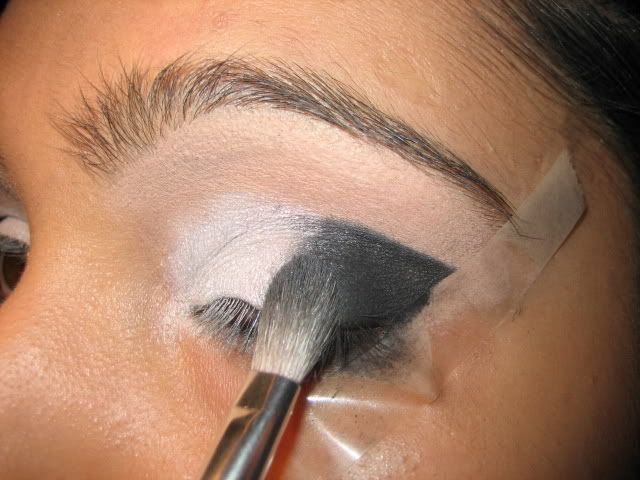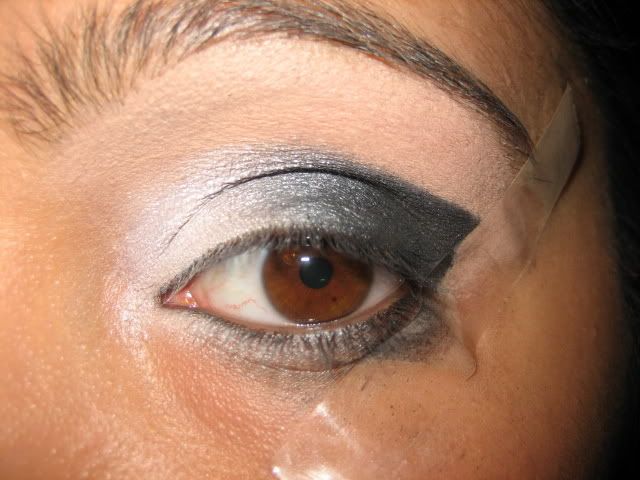 Apply your highlight color, I used Ricepaper e/s here on my brow bone and blended it to get rid of the harsh line on top of the crease: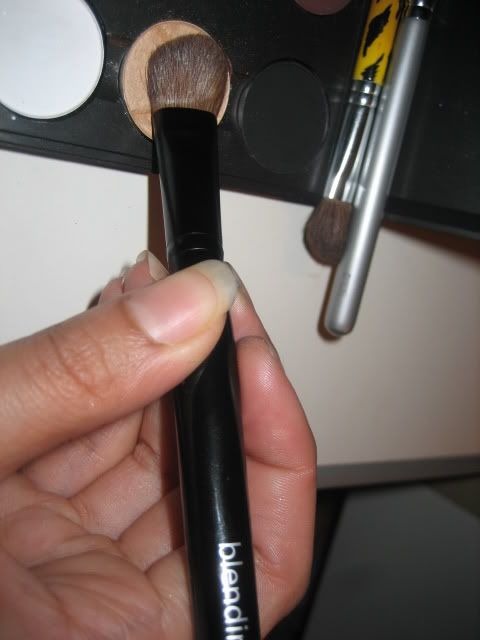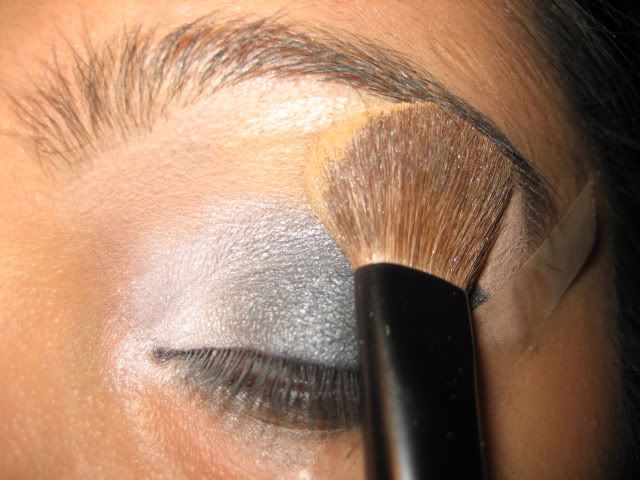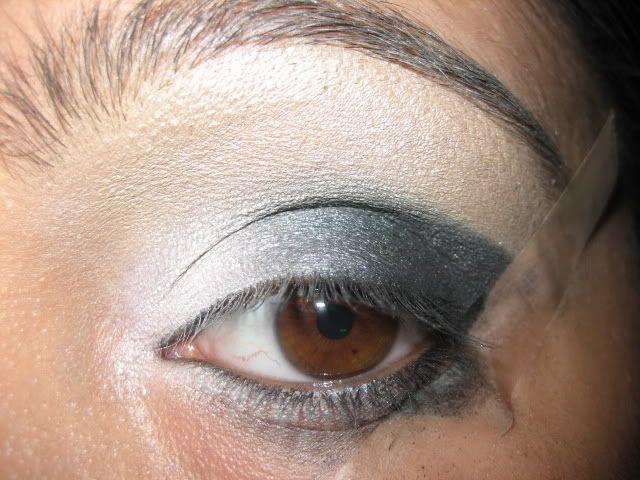 Now remove the tape, and wipe away or brush off the excess shadow that has fallen on the face. I used Neutrogena's Makeup Remover Wipe:
Curl lashes if needed, I am using my fav Ardell's Heated Lash curler; apply mascara of your choice, I am using Too Faced Lash Injection; fill in brows, I used my VS brow pencil in brown and then brushed them across with my brow comb: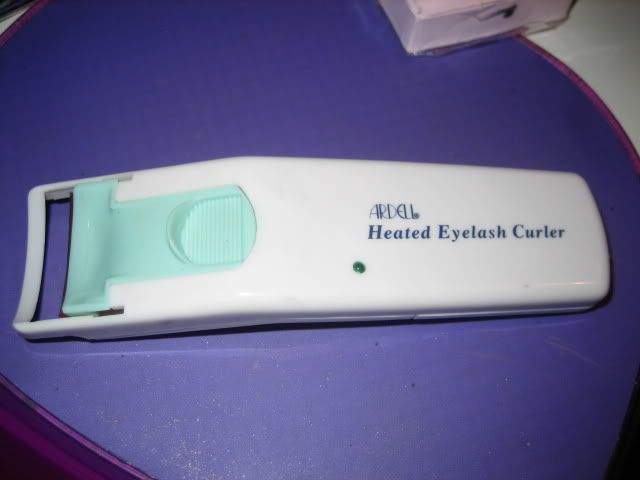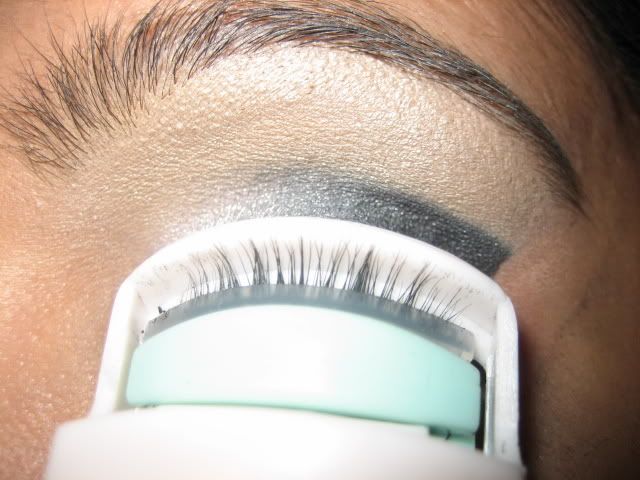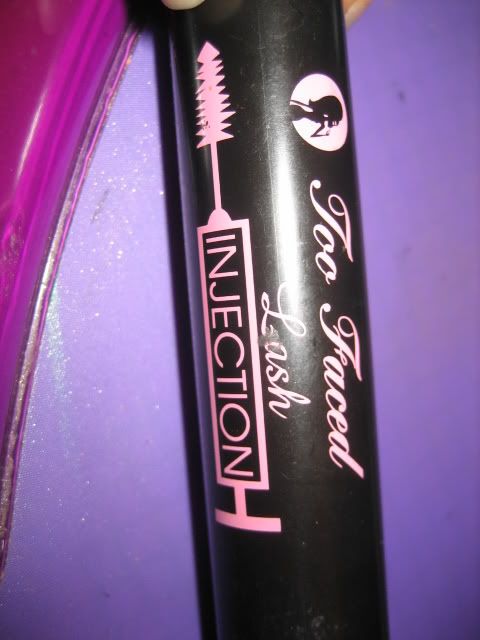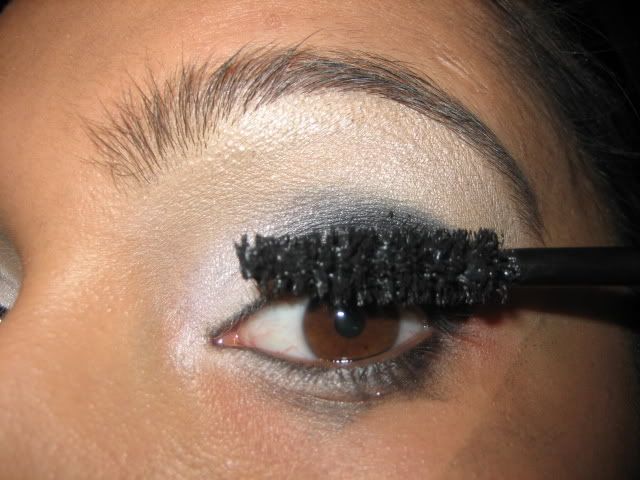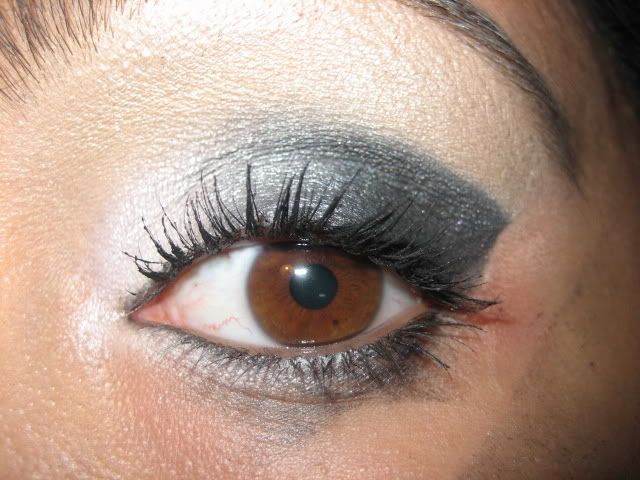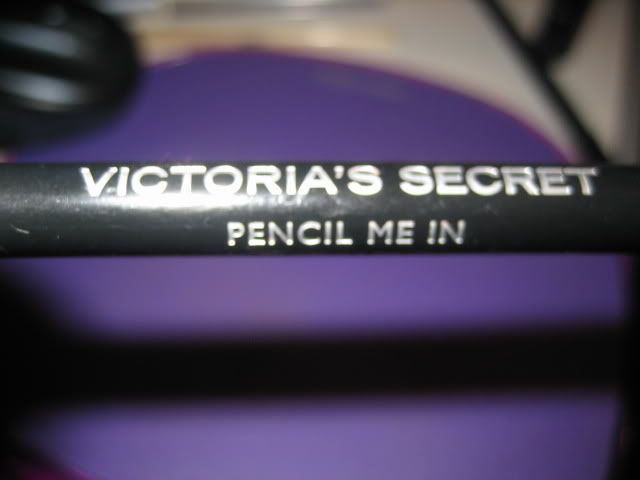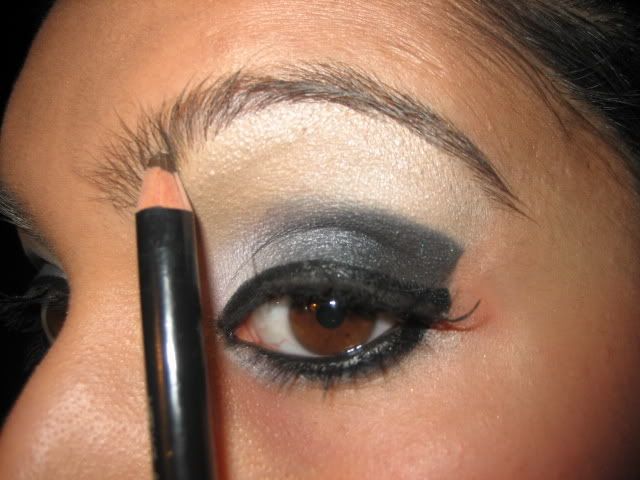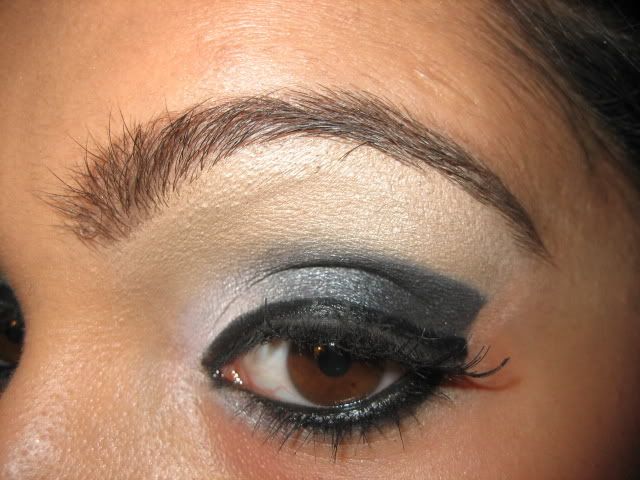 Apply lipstick - 3N; apply lipgloss - Bonus Beat: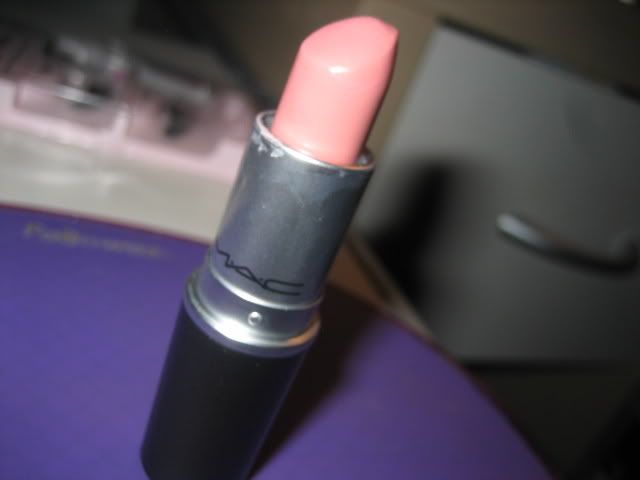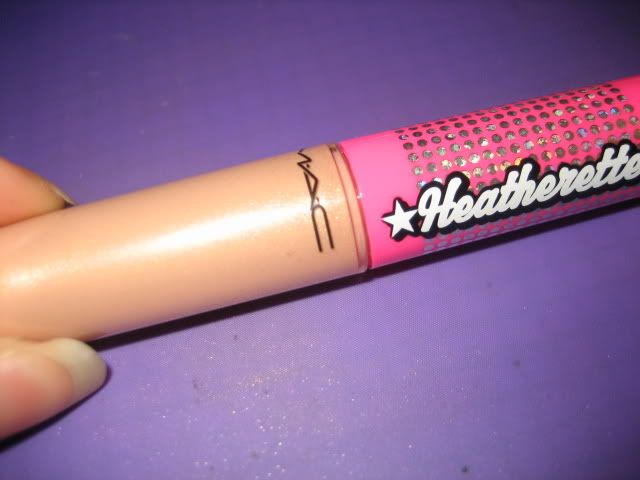 Apply Falsies: I am using Sassi's #600 with Duo Surgical Adhesive, bending it slightly so that it will stick on better and fit with my eye shape; I also wait a few secs before I put it on, that way its tacky and it won't move around.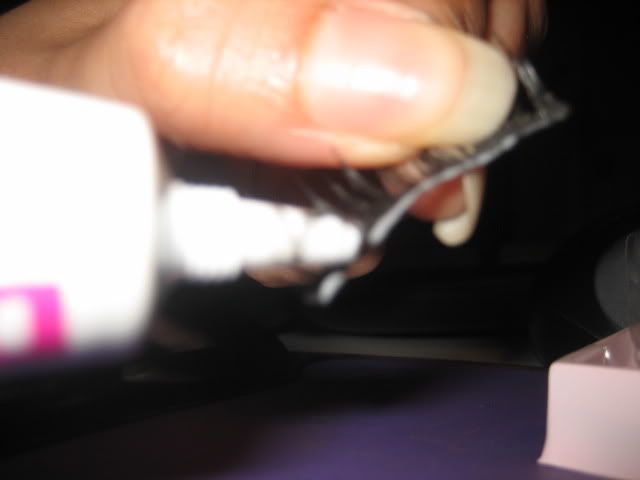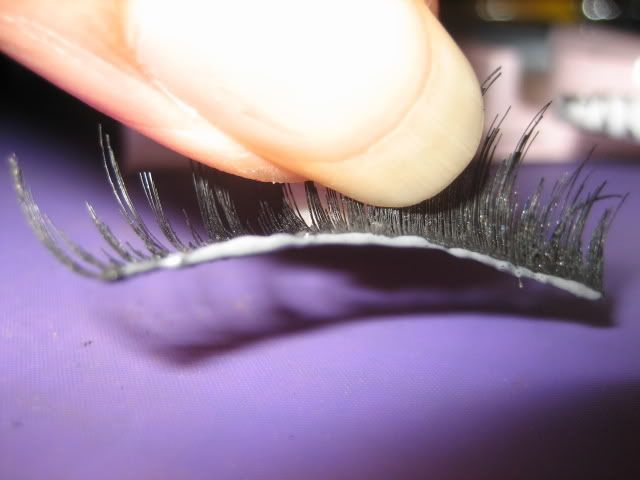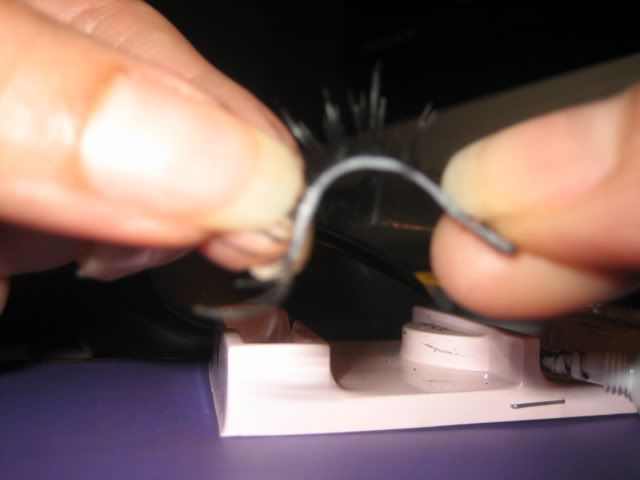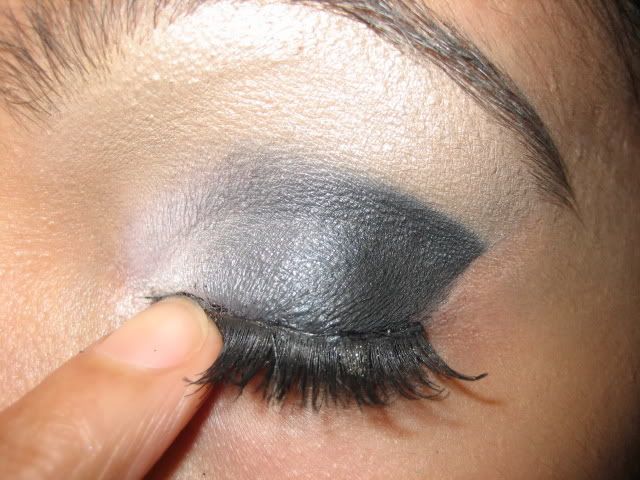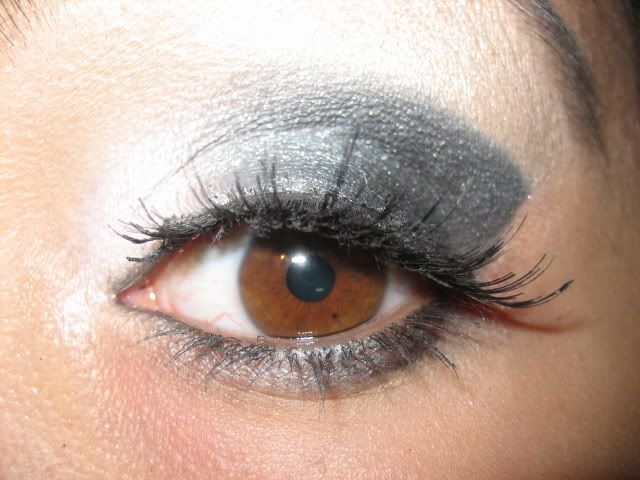 Now apply liner: I am using blacktrack f/l with my Ms. Makeup's angled brush on the upper lash line with the angled tip in the inner corner for a precise line going half way on the lid; then I switch the angle so it is facing my outer corner and I start half way on the lid and move to the outer end. I then go over it with bootblack liquid liner; then I take smolder eye kohl and line my waterline and outer bottom corner about half way where gesso meets.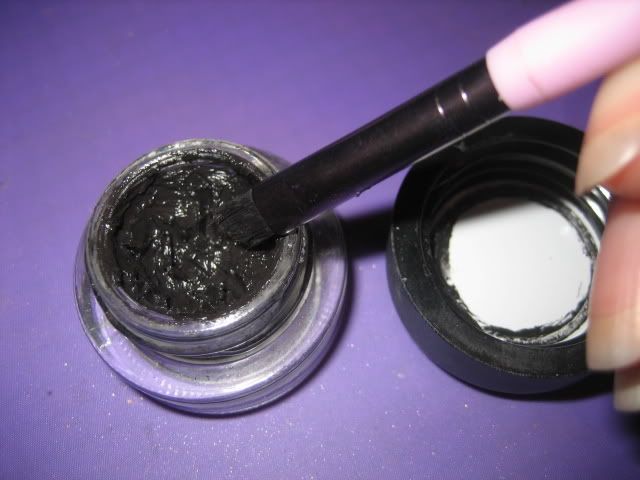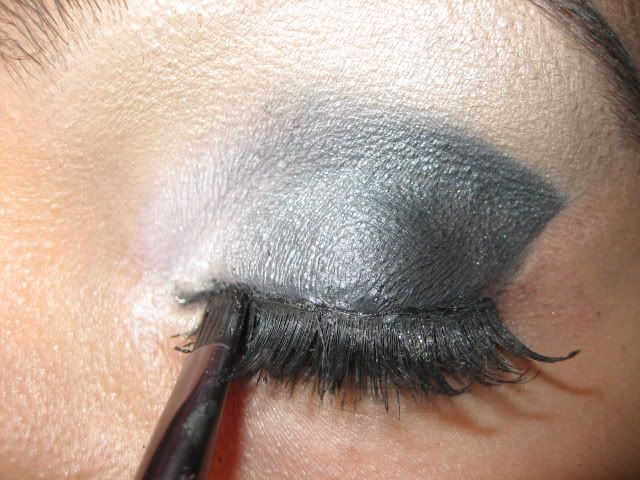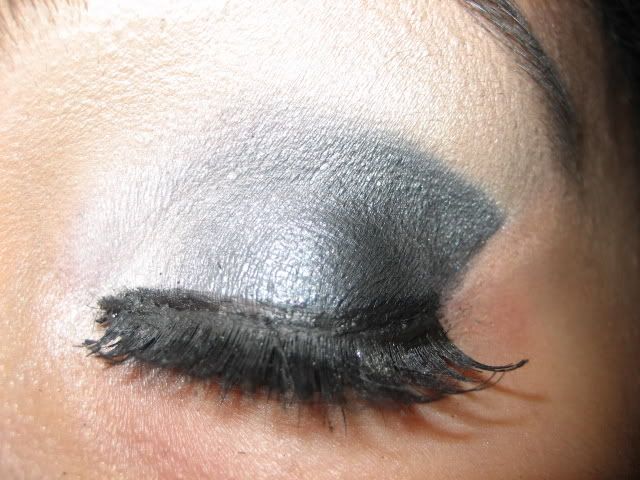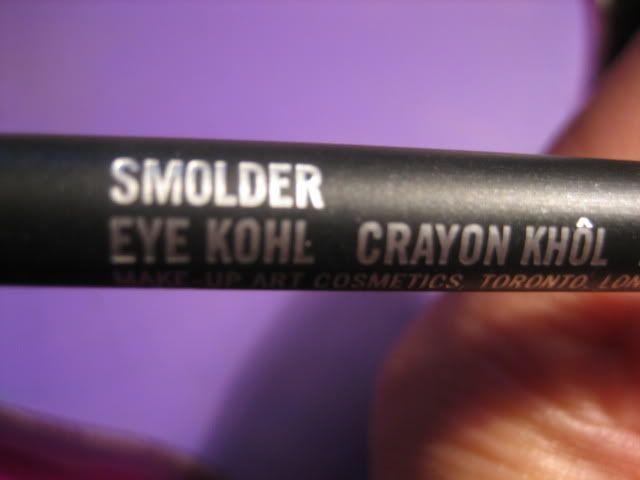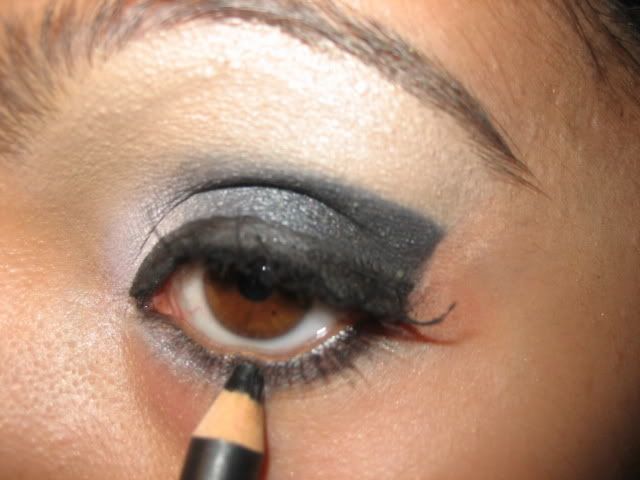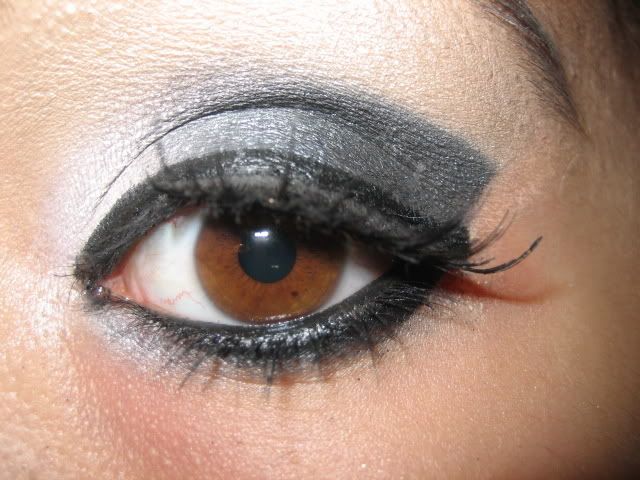 Now I finish the rest of my face: I applied Harmony Blush to contour my cheekbones making a 'fishie face' by starting at the top (at an angle) and then brushing it down to where my cheeks are hollow with my EOB dome blush brush; then blend in Sweetness Blush as my cheek color with my EOB angled brush: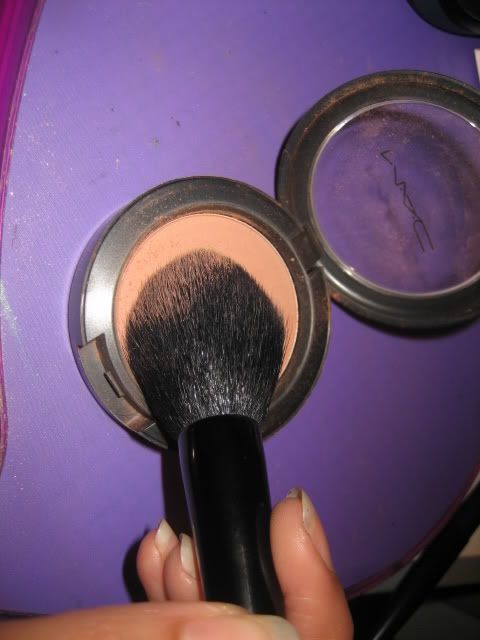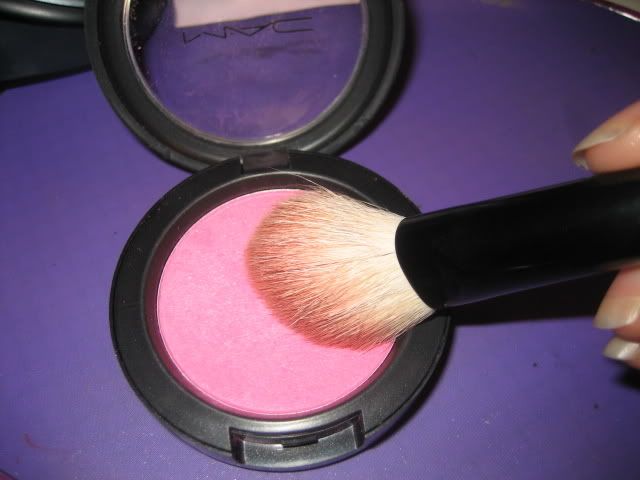 Now the finishing touch! I applied my MSF in Medium Dark with my 182 all over my face; then I applied MSF Warmed on the apple of my cheeks, down the nose and on the forehead as a highlight: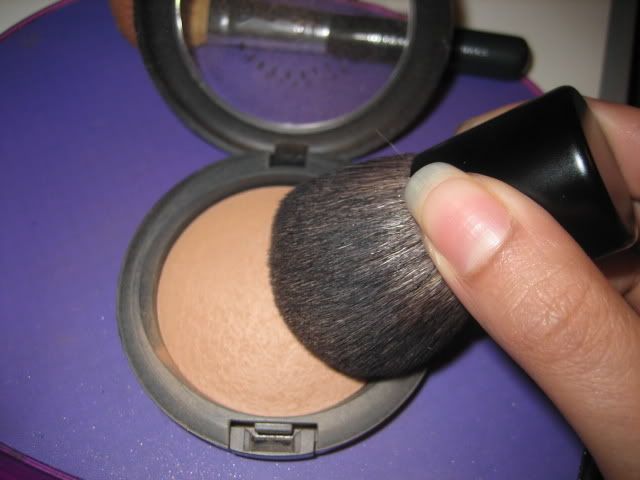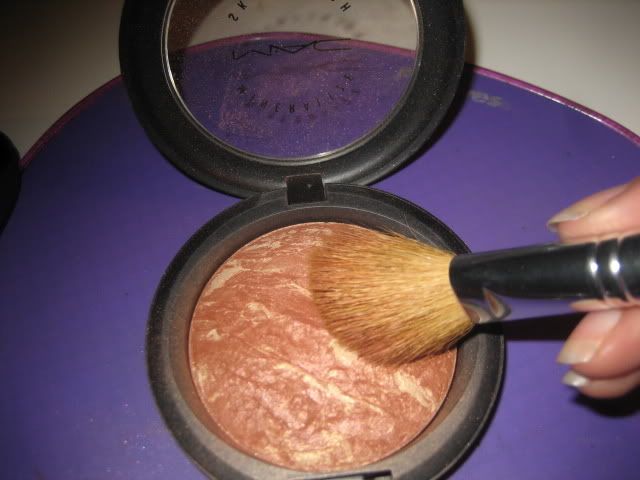 Oh no I am not done just yet!

FIX+ BABYYYYYYY

It sets the makeup and makes your skin look and feel FRESH!!!

Now let me take that hideous headband off my head and be normal again:
CCs, feedback, suggestions are all welcome! Its my first tut and I want to make my future tuts more enjoyable and better. So please, do not hesitate to fill me in on the what to do's and dont's. I hope everyone enjoyed it and now can replicate the ultimate KK look with an edge. Until next time folks, ciao!