Hey guys! I did two more grad makeovers on Monday, just thought I'd share! They both looked gorgeous!
[ Amanda ]​
This one was by far my favourite, it had a really pretty pop of a light tealy green (Shimmermoss) on the lower lash line, and the silver glitter on the inner corners. Turned out really pretty, the pictures don't even come close to doing it justice!

FACE
Lancome Tiente Idol (forget what color, I think buff 4)
Lancome Bronzer in Solaire
MAC blush in Fleur Power
MAC finishing powder

EYES
UDPP
MAC Espresso
Dark grey from Coastal Scents 28 Neutral Palette
MAC Shroom
MAC Shimmermoss
Random Silver Glitter
L'oreal Volumous mascara​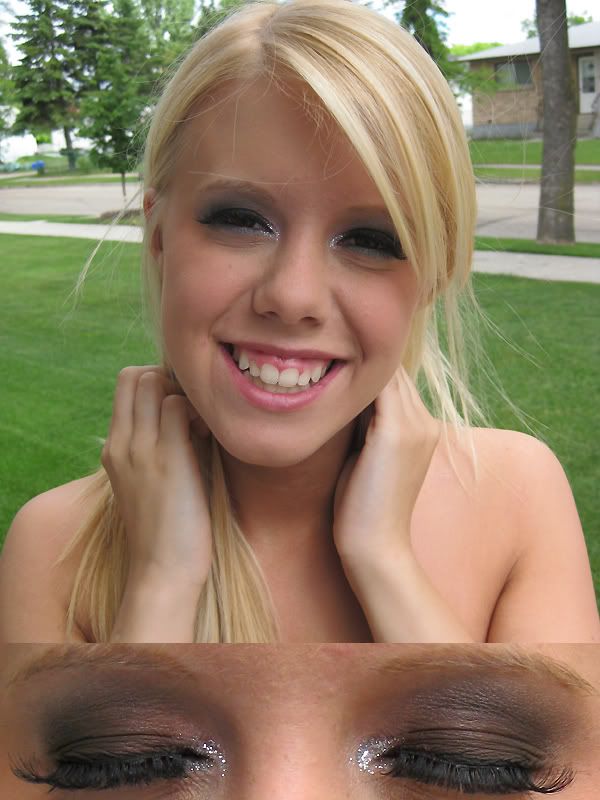 [ Laura ]​
She wanted something fairly simple, a little smokey, to match her purple dress. She doesn't normally wear makeup so she didn't want anything too dark.

FACE
Lancome Tiente Idol in Ivoire 4 and Buff 2 mixed together
Lancome bronzer in Solaire
CS blush

EYES
UDPP
MAC Earthly Riches duo
Rimmel Mascara
MAC Espresso (brows)

LIPS
MAC Blankety and NYC Peach Ice mixed together​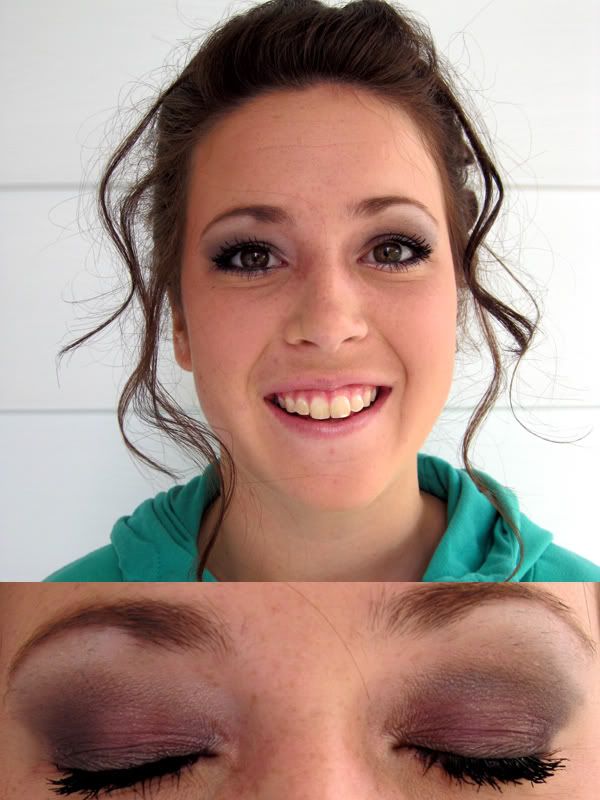 Thanks for looking!