A while back, Milan and Spain instituted guidelines for their models…citing a growing concern over anorexia, thinspiration, body image in young girls, and models' health. The powers that be declared that models' body mass index (BMI) must fall within World Health Organization standards of the optimal 18 to 22 percent.
The move was pretty controversial, and we had quite a few heated discussions over on the Specktra boards about the impact such a move would have, how models and their appearance affect young girls and impact their outlook on health and what a healthy body looks like.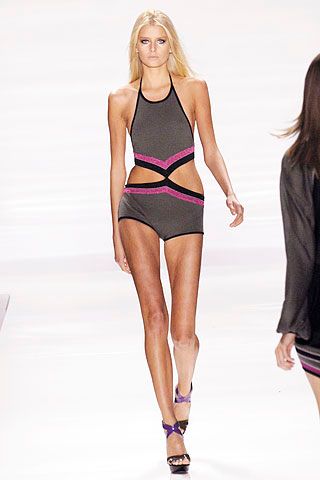 The sniping back and forth over whether the models were really under weight, whether the fashion industry deserved the criticism, and what role the fashion industry and models in particular has on women and their view points of self esteem and body image was quite heated. Some say HOORAY to the fashion industry for recognizing the role they have on a young and impressionable generation of girls and women. Others say that the fashion industry is supposed to be somewhat fantastic in this way, rather unreal and untouchable.
Specktra Beauty News » Blog Archive » Unrealistic expectations as defined by fashion and 'reality' television.