I used a lot of ideas from MakeupbyTiffanyD's video tutorial - I think she really nailed the eye colors!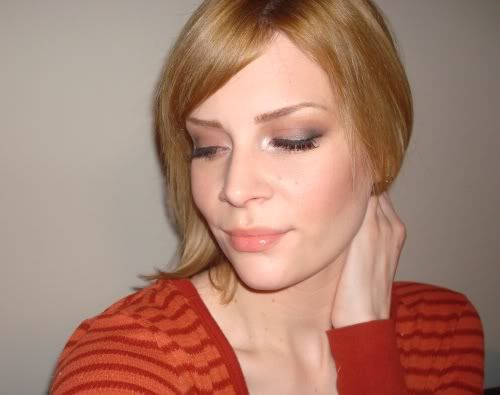 I think Soft Brown makes my eyes look so blue!
Face:
Laura Mercier Tinted Moisturizer
Stila Perfecting Concealer in Shade A
Hush CCB
Eversun BPB
Springsheen Blush
MSFN in Light Medium
Soft and Gentle MSF
Eyes:
TFSI
Benefit Creaseless Cream Eyeshadow in Skinny Jeans
Hush CCB
Luna CCB
Soft Brown
Typographic
Ricepaper
Phloof!
Shroom
Matte brown from Neutral Palette for brows
Blacktrack f/l
Benefit Badgal Mascara
Ardell falsies
Lips:
Sockhop l/g
I hope you guys like this - let me know if you have any suggestions, critiques, whatever!