So this is a look I wanted to do to help forget about the cold weather

hope you like it! CC welcome!
The orange came out really weird in the pics, its more subtle than it looks lol

Heres the Tutorial for it

Rate, Comment, Subscribe please!
YouTube - Indielove1593's Channel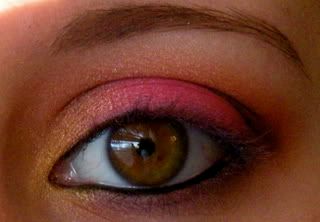 Eyes:
Too-Faced SI, V.I.P, Goldmine, Evening Aura, Shockwave?, Cassette, Feline eye Kohl
Face & Lips:
Well Dressed Blush, Chapstick, Long Stem Rose Slimshine

Thanks For Looking!