During my trip to Ontario, Canada my hotel was literally minutes away from malls. But I was good with my spending limit and did not buy too much stuff. I did wanted to buy lip products but I was on a road trip and just the MUFE cream eyeshadows were a nightmare (started to bubble on one) so I did not want to risk it with lippies, so I played it safe with all eye shadows.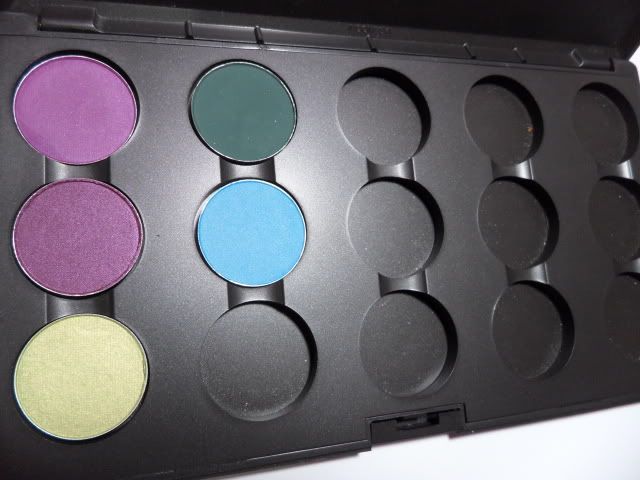 Left: Vibrant Grape, Nocturnelle, Juxt
Right: Bottle Green, Electric Eel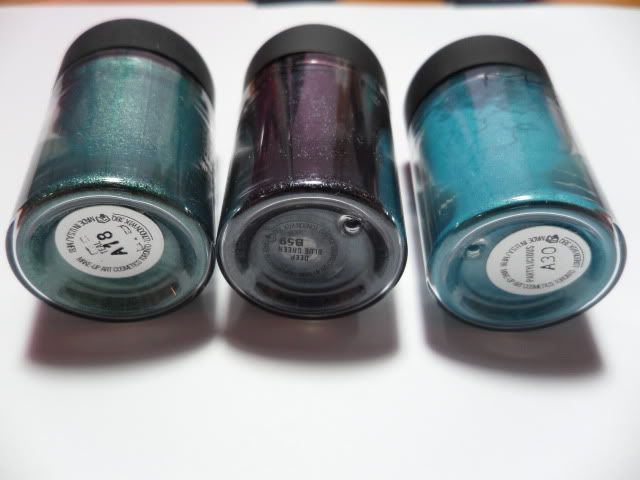 Teal, Deep Blue Green, Partylicious (brought this at Chicago Pro Store)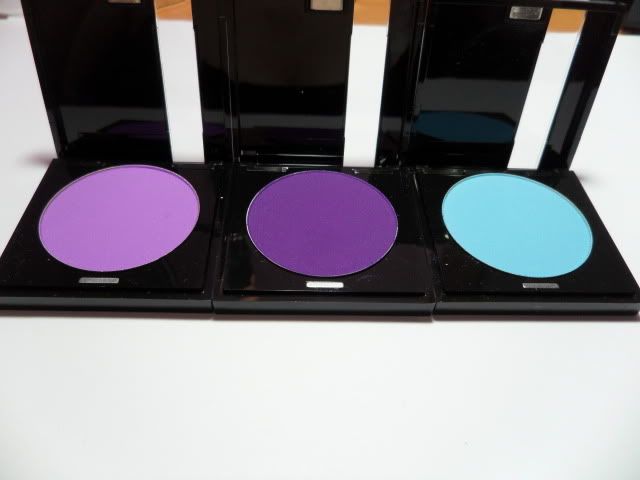 MUFE: #9, #92, #118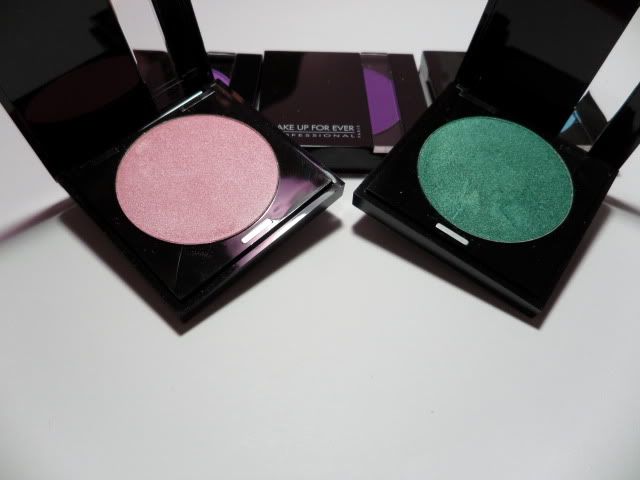 MUFE: #134, #168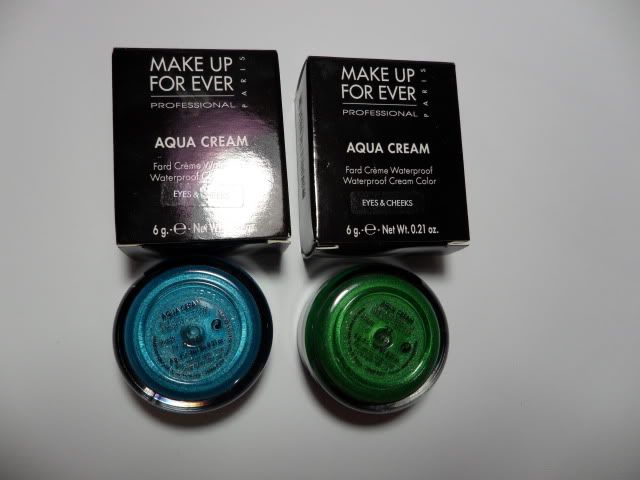 MUFE Aqua Cream: #21, #22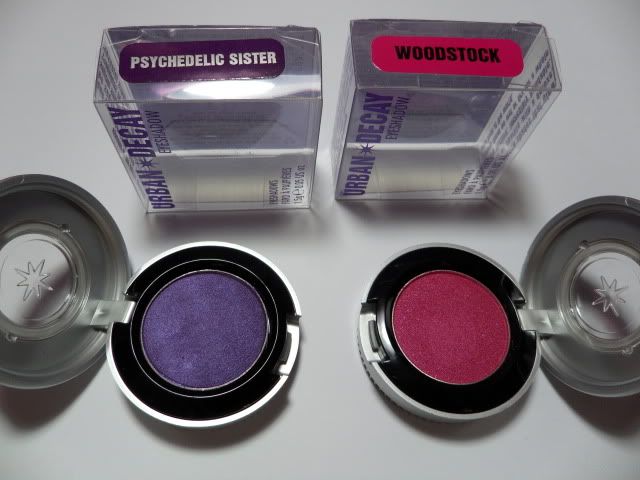 Urban Decay: Psychedelic Sister, Woodstock
Can anyone tell that I've been on a purple/teal kick lately?