I bought a few of these a few weeks ago.. mainly cause I wanted some MAC pigments but don't have the time nor money to get to a MAC store at the moment, so I heard that Barry M dazzle dust is comparable.. which attracted me to try them out. I bought them from Boots and good for me they have a 2 for £6.99 offer at the moment (they'd usually be £4.50 each).
I got them in these shades:
dd98: Petrol Black.

This is a really pretty deep dark purple/black 2 tone shade.
dd92: Aqua Gold

It's pretty much self explanotory, aqua with a gold 2 tone shine.
dd77: Orange

Just your avarage joe, bright shimmery orange.
dd76: Yellow
And again, a nice shimmery yellow.
So far when trying these out, theyre pretty darn good! The colours come out really bright which is something I was really hoping for! You do get quite a bit of fall out which sucks, but I did buy them knowing that it's the case with these shadows as i'd already read up on them.
I've tried 2 looks with them so far which i'll show down there (points down).
The first was with the Petrol black and the aqua gold..
The aqua does come out exactly how it is in the pot, a really shimmery gold and aqua 2 tone.. and it's so pretty.. I was quite dissapointed with the petrol as in the pot it's has a really really pretty purple 2 tone on the black and was particularly excited about this one for that reason, but when applied, it seems to lost all purple 2 'toneyness' and just looks black.. which I can't seem to make sense out of

As for the orange and yellow, I got these because one of the promo pics used these colours and I did the look the same as the pic. Again, these colours came out so pretty and bright and didn't fade into a faint yellow or orange, which I seem to find with the cheaper brands...
So anyway, I juat realised how long I made this thread and am so sorry.. I just wanna know, who else has tried out these shadows and what do you think? Any advice on the fall out issue or why petrol is not living up to my expectations?
Just curious on your thoughts!!
Here's some pics

(Sorry about bad quality, tried to get some where you could see shimmer but failED!)
Petrol black and Agua Gold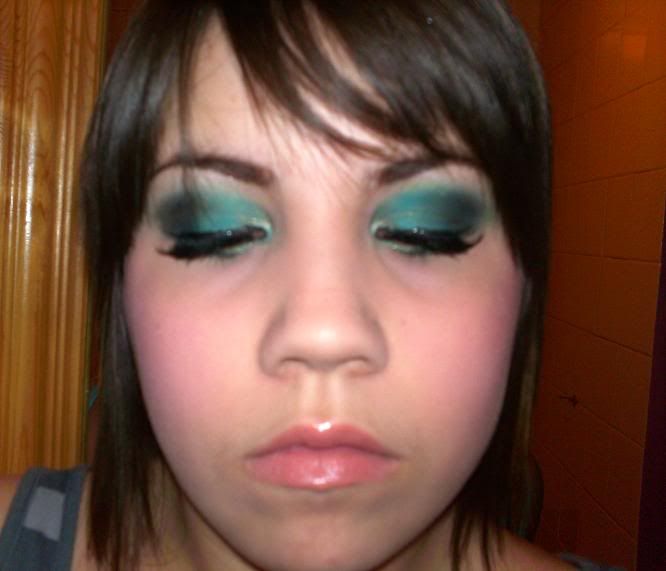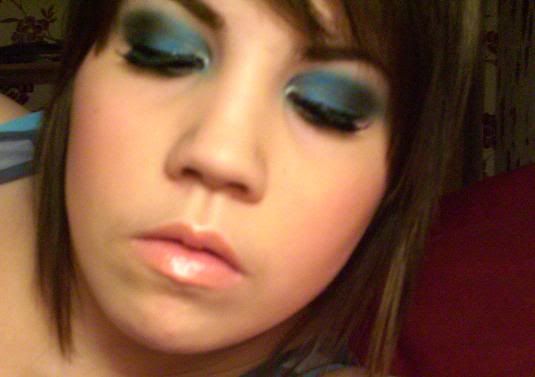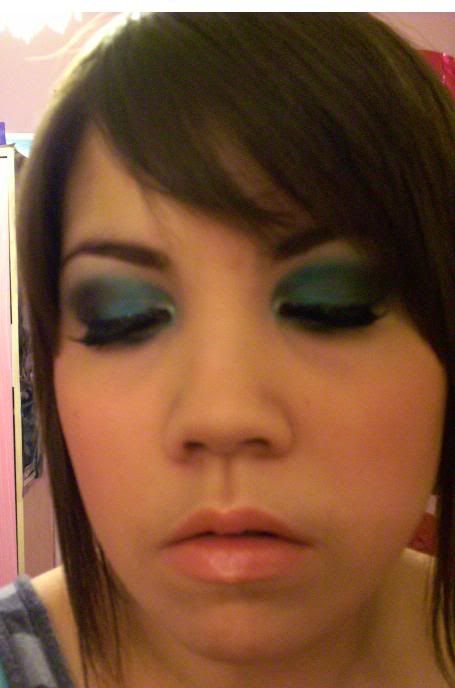 Orange and Yellow