I have no idea what went wrong here, but this was SUPPOSED to be a bronze smokey eye...I think the base color I used was too light for me, though! It turned out pretty nice in the end, anyways. Unfortunately, the close up pictures don't do it any justice! They were taken in natural light, but it was cloudy out so the lighting came out weird. It's not supposed to look so taupe; it was much more bronze IRL!
You can get a better feel for what it looked like in the pictures of my full face, those are the ones that turned out a little better.
YESTERDAY'S LOOK:
FACE

Lancome's Effacernes Concealer in Medium Bisque
Lancome Ageless Mineral Foundation in Beige 30 and Honey 10 mixed together
Lancome bronzer in Solaire
Coastal Scents blush (from the palette)
EYES

Lancome Poudre Sourcils in Brunette for brows
Provici Shadow Magnet
MAC Patina
MAC Bronze
MAC Knight
MAC Carbon
MAC Shroom
Lancome Stylo Waterproof in Noir
JOE eyeliner pen in black
Estee Lauder Mascara (forget what kind, just on bottom lashes cause they had a bit of fallout on them!)
QUO lashes
LIPS
NYC Ultra Moist Lip Wear in Peach Ice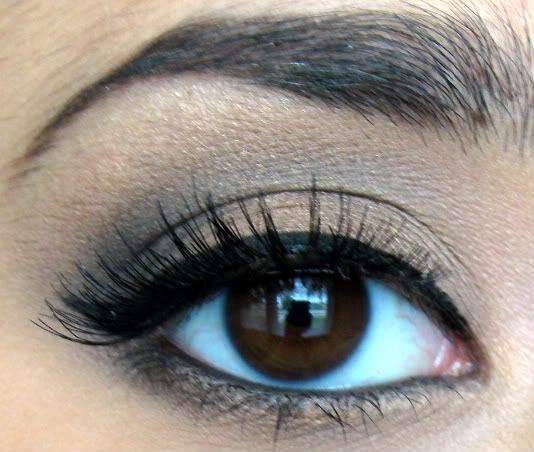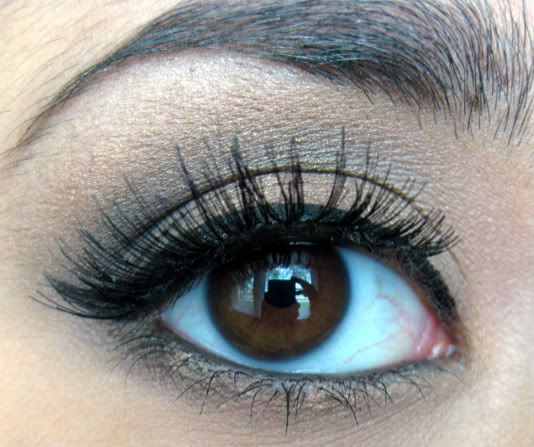 Tried to get some better pics: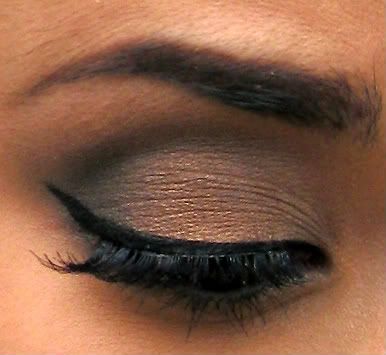 My liner looks WEIRD here!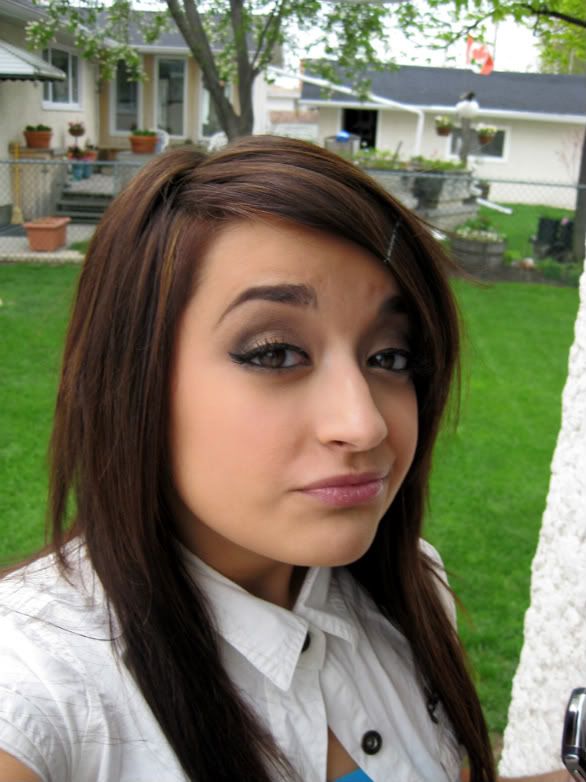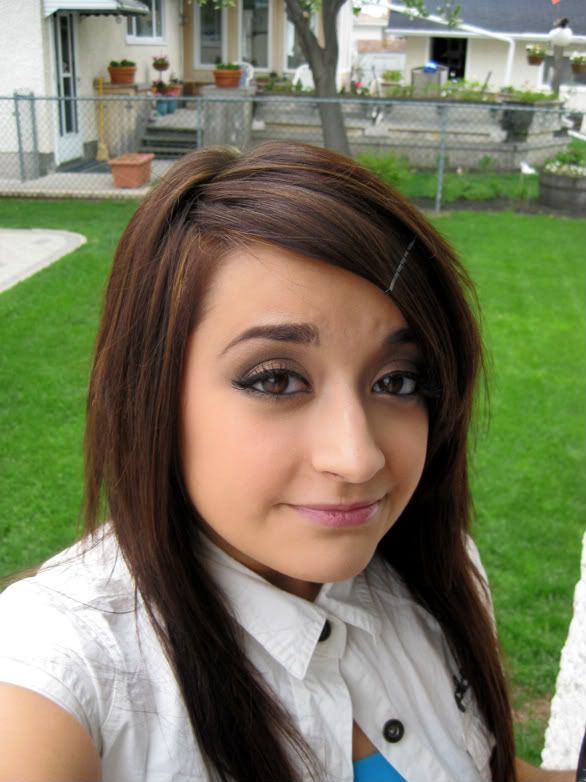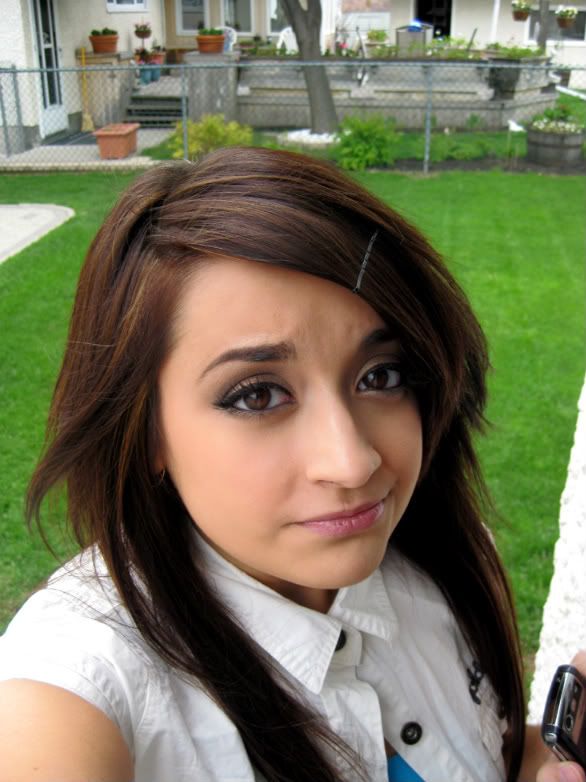 I have a problem taking pictures with a straight face, lol!
I also highlighted my own hair...what do you think?
Thanks for looking! CC is always welcome