Sorry this took so long to post.

Images are clickable.
YouTube - Chicago Haul 8.31.08
New Vanity/Dressing Table & Mirror
Table, Mirror and Square Lamps from IKEA. Table & Mirror are MALM.
Urban Decay
Ammo Shadow Box
24/7 Glide On Eyeliner "Zero"
Primer Potion
ULTA
Bare Escentuals Diamond Buxom Babes
Too Faced Shadow Insurance
NYX Jumbo Eye Crayon "Black Bean"
CCO
3 Holiday Brush Sets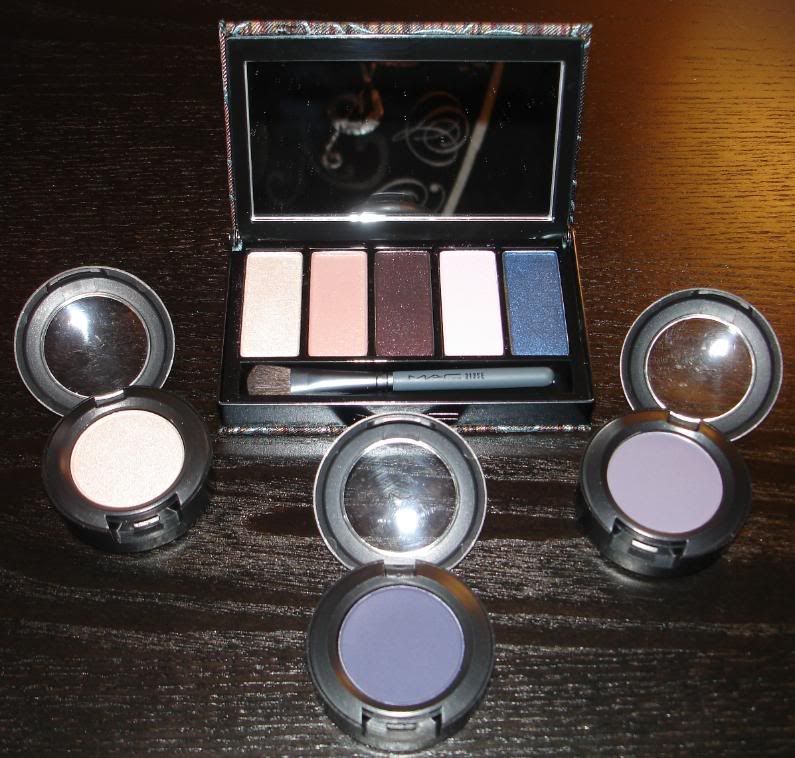 Novel Twist Cool Eyes Palette
Eyeshadows "Shore Leave", "Meet the Fleet" & "Poison Pen"
Fix+
Small Pencil Sharpener
Strobe Cream
Sephora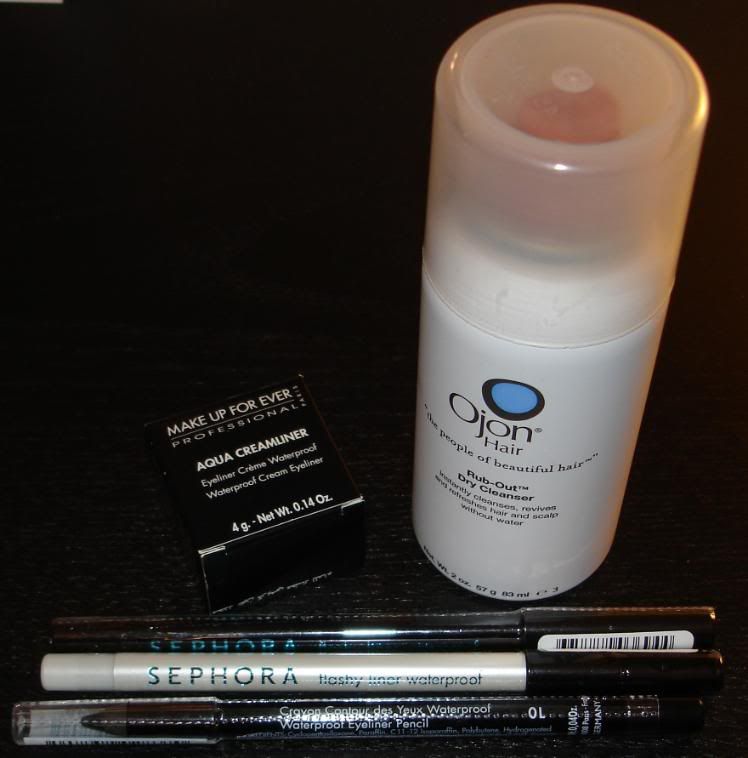 Ojon Dry Rub-Out Cleanser
Sephora Flashy Waterproof Liner "Deep Black" & "Flashy Silver"
Make Up Forever Aqua Eyes Pencil "0L" & Cream "1"
Bare Escentuals
Full Color Buxom "Roxanne"
100% Natural Lipstick "Bavarian Creme"
MAC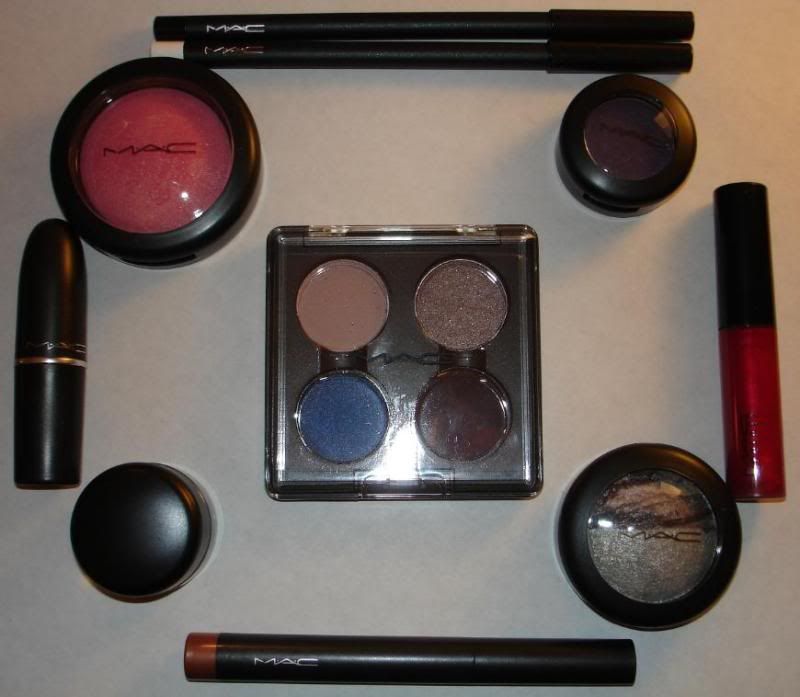 Mineralized Blush "Pleasantry"
Lipstick "So Scarlet"
Lipglass "Cult of Cherry"
Kohl Liner "Fascinating"
Kohl Power Liner "Feline"
Shadestick "Penny"
Fluidline "Blacktrack"
Eyeshadow Quad "Shadowy Lady"
Eyeshadow "Top Hat"
Mineralized Shadow Duo "Polar Opposite"
Smashbox
(
QVC Order
)
Eyelight "Pearl"
Brush "#34"
Jet Set "Midnight Black"
Shadestick Collection
20 of them... I think that's all they have made... right?!
I hope I listed everything from the weekend!