Hey everyone!! Sorry, it's been far, far too long. I was lost in rehearsal mania, in the studio so much my makeup was looking like crap, and so was I, because I had zero time and energy to put into making myself look decent. How utterly terrible. But anyway, here's an FotD, plus I'll be posting a thread of photos from my most recent show in the member photo forums, so look out for it.

Face:
MUFE Matte Foundation
Laura mercier tinted moisturizer in Bare Radiance
Too Faced Caribbean Bronzer
Clinique Blush in Precious Posy
Eyes:
Napolean Perdis Primer
UD Maui Wowie e/s
MAC Brown Down e/s
Almay brown eyes palette (lightest, for highlight)
Estee Lauder quad (dark brown) for brows
CS 88 Palette - Black (e/l)
Napolean Perdis mascara (it came with the primers, I LOVE it!)
Lips:
Rimmel 10,000 Kisses lipliner in Nude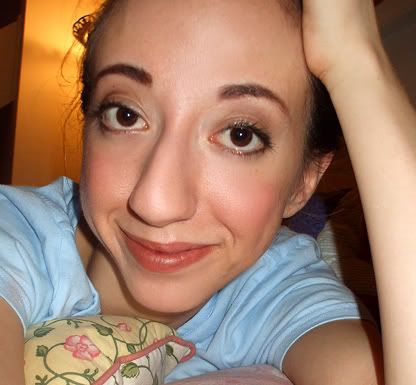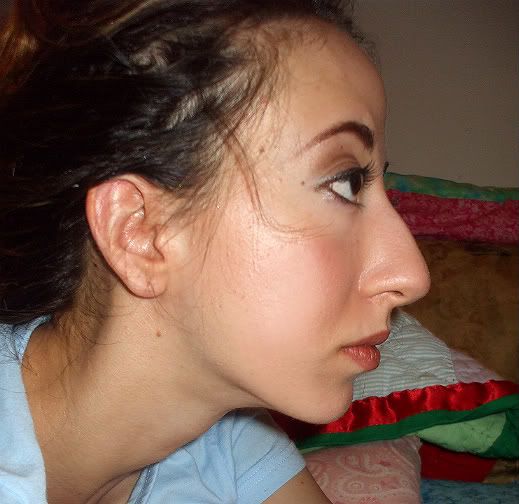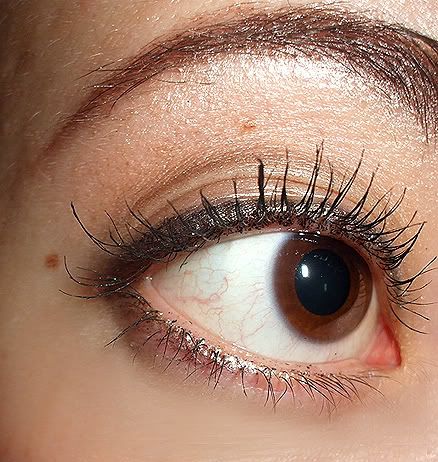 MUCH much much love to everyone, I missed you!