This was my first ever attempt at a really dark crease. to compound the um.. ambitiousness of it, i decided to use my two colour nemeses: purple and yellow. so, it turned out kinda like a buise, but i like to think of it as a sexy bruise. my boyfriend joked that he didn't want to go out in public for fear people would lynch him after accusing him of domestic abuse =|
anyway, here it is. my eyes were watering like mad so the outter corner on one side was photoshopped ever so slightly to put a bit of the teared-away purple in right in the very corner, but in some photos i didn't bother, so you can see a bit of a 'hole' in the purple right near my outter tearduct.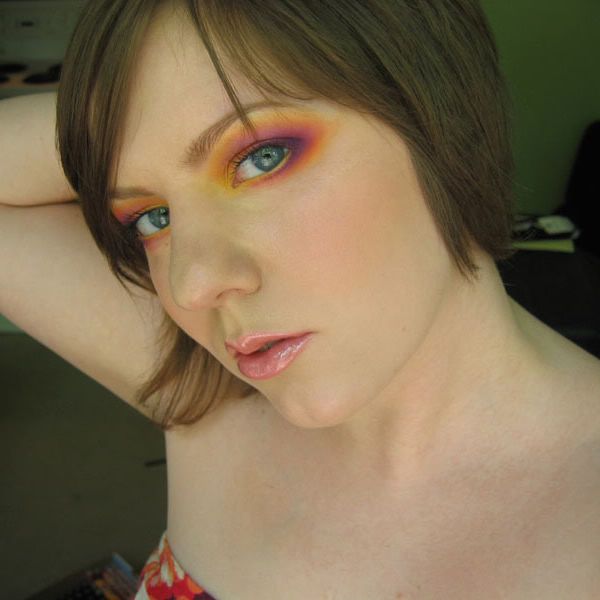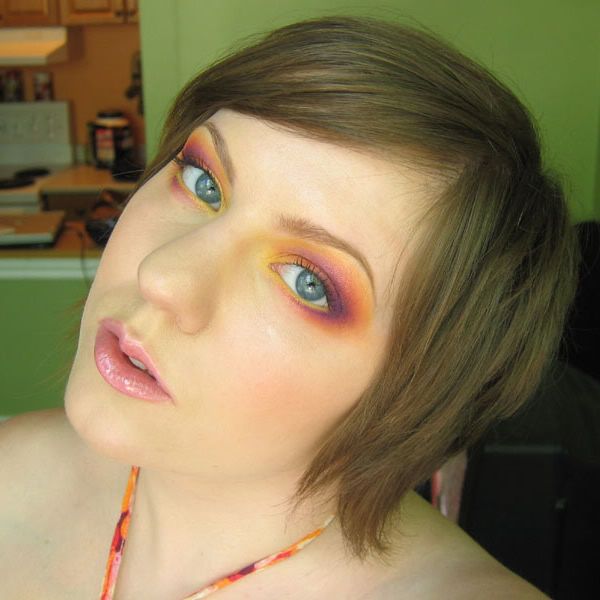 flash[*shudder*]: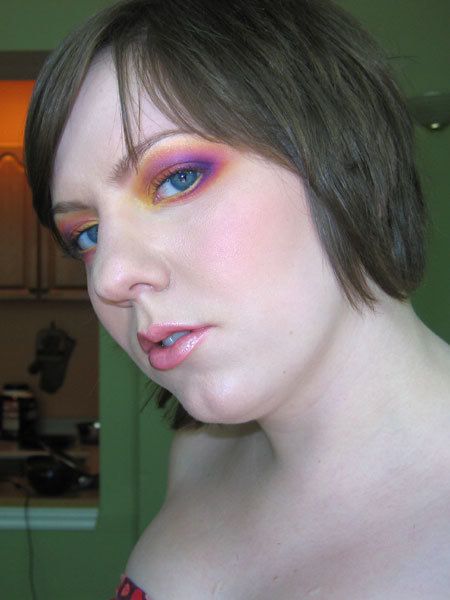 eyes(blending could always improve!):
no flash/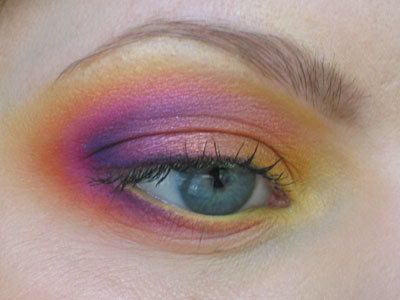 flash/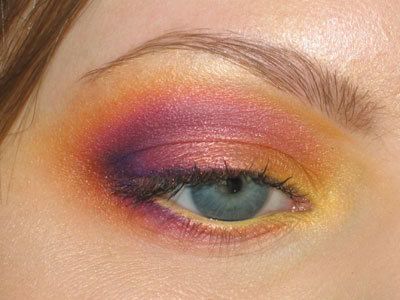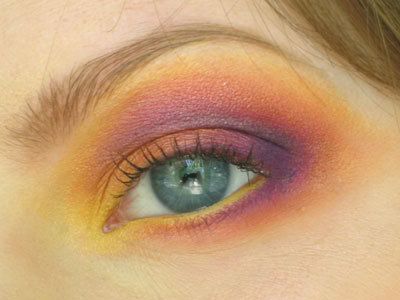 and what would one of my posts be without a barrage of goofy faces? what's weird is they show the makeup SO WELL!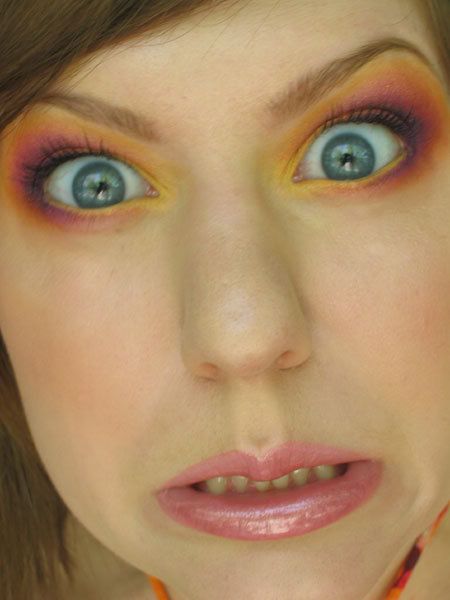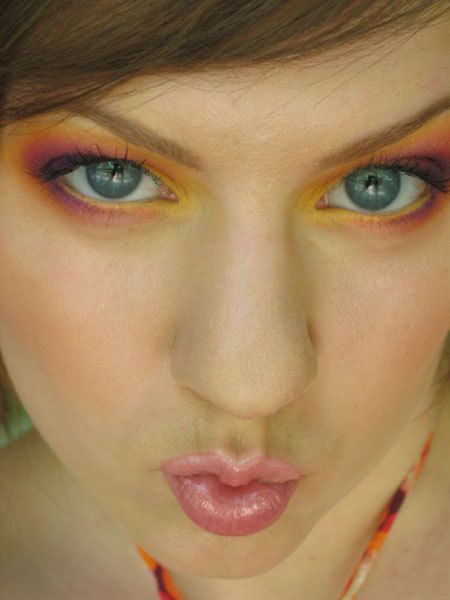 Face:
EM foundation in fair neutral and golden fair
MAC pretty baby bp
MAC Don't Be Shy blush on cheeks
MAC Fleurry blush on cheeks
BeneFit Georgia blush on cheeks
Eyes:
UDPP
Corn ss on inner lid, mangomix sson centre lid, crimsonaire ss on outter lid
Revlon shimmery yellow on inner lid, outter lid, Revlon shimmery light yellow on browbone
MAC juiced e/s on inner lid
MAC acid orange pig on centre of lid
MAC sunplosion e/s on outter 1/3 of lid
MAC hepcat e/s on outter lid
MUFE #58 (matte raspberry) on outter lid, above crease
MUFE #92(matte purple) in crease, below lashline
MAC beelicious liner on waterline w/ revlon shimmery yellow over it
MAC orange tangent e/s above MUFE above crease
MAC nylon just under brows
Lancome booster XL base on lashes, CG volume exact
MAC coquette(really shoddy job!) on brows
Lips:
peachier lips:
MAC Style It Up l/s
MAC Petal Lure l/s
MAC Wonderstruck lustreglass
i fixed my makeup up cause i saw bare spots, and changed the lips...for lips that look pinker:
MAC Real Doll l/s blotted
MAC Wonderstruck lustreglass
MAC Petal Pusher lustreglass
thanks for looking, have a great day guys!