Hey guys! Here's another FOTD from way back in the summer when I actually had time to do makeup. I wanted to do a different shape than i normally do, so i started with the darkest colour on the inner corner and worked my way to lighter colours towards the outside. Since I have close set eyes, i figured the only way i could successfully pull this off so i wouldn't look cross-eyed would be to keep the colours light, which is boring, but oh well.
nyhoo,I don't remember everything I used, but it looked nice in person. My makeup normally doesn't look nice. it either looks crazy, or non-existent. i don't do pretty, but apparantly this was. I also tossed my blacktrack f/l b/c it was dead, so i only had liquid liner and man, i'm totally NOT as good at that as I am at gel lining, so apologies in advance for uneven winged liner!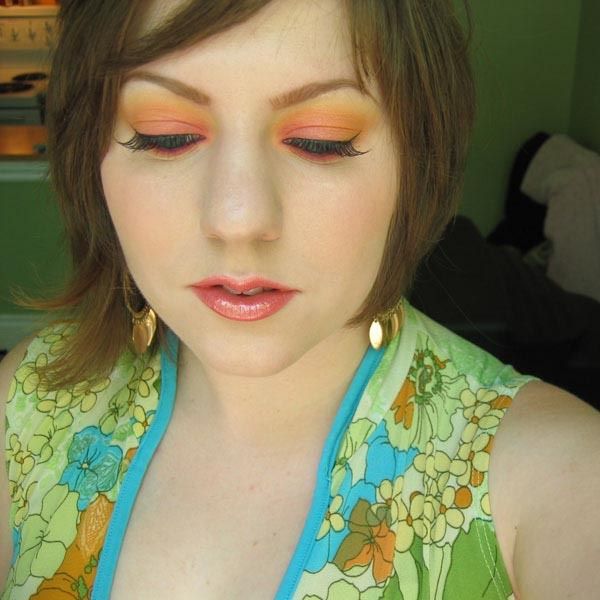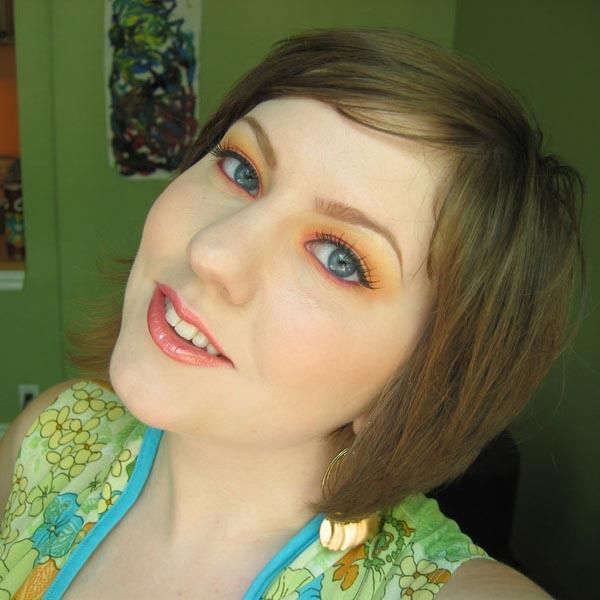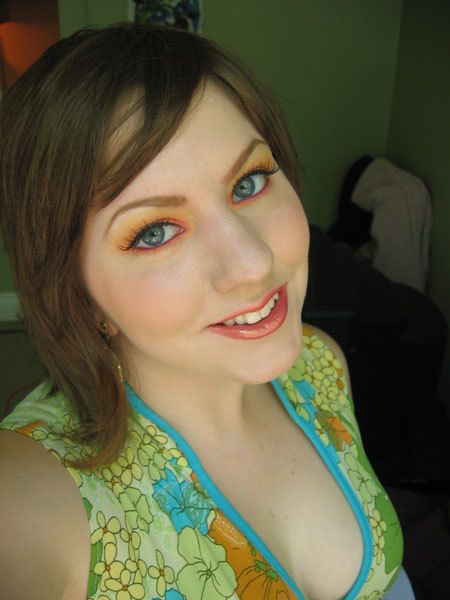 bleh! I hate my wrinkly eyelids... they don't even crease/wrinkle symmetrically - stupid foreskin-like eyelids =(
close-ups:
FACE:
EM fair neutral
EM intensive fair concealer
MAC fleurry blush probably
EYES:
UDPP
MAC Fantastic Plastic CCB
MAC Plume e/s all around eyeline and inner corner
MAC Mango e/s on outter lid, blended out above crease
Revlon pale shimmery yellow e/s above Mango
MAC Pollen e/s beneath brows
MUFE #58 on lower waterline (should have been winged or something, looks unfinished)
MAC Coquette e/s on brows(which look seriously messed lately
L'Oreal liquid liner in Black Mica winged
QUO #804 lashes
Maybelline lash discovery mascara
LIPS(i can't remember very well =( ):
MAC Casanova + Skew + Rosalee l/s maybe?
MAC Nymphette l/g