For ebonyannette and blazeno, from WoC tutorial request thread.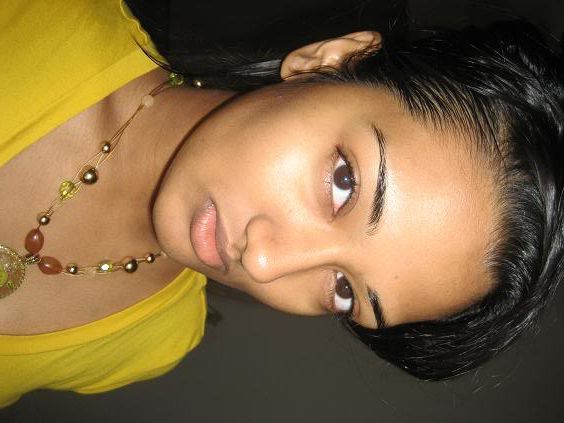 ah the dreaded barefaced picture!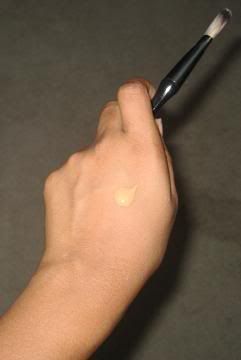 apply foundation, using brush or sponge wedges.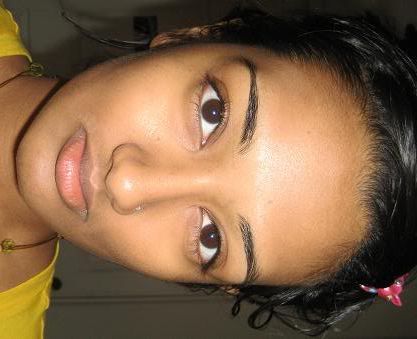 Foundation on! Would have loved to use concealer under the eyes,
but I swear the MA at MAC didn't match me correctly so I don't own one yet.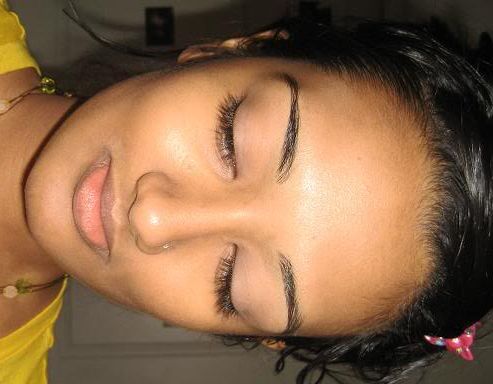 Apply eye primer all over up - lids, crease,
browbone, inner corners. I used UDPP.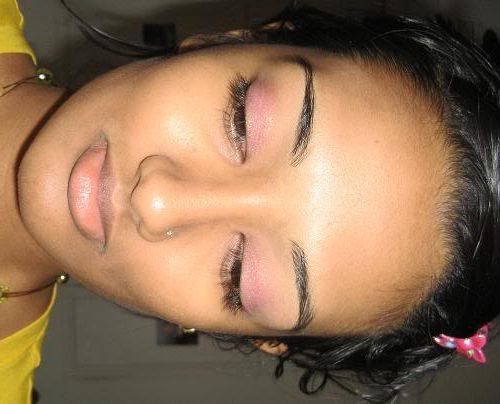 Apply NYX Fahrenheit shadow to inner 2/3 of lid up to crease.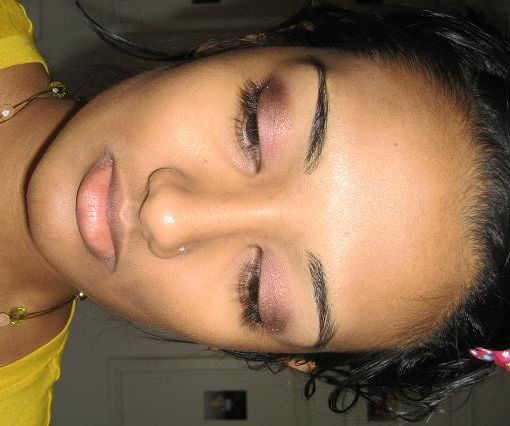 Apply NYX Ultra Pearl Mania in Walnut Pearl on outer 1/3 lid up to crease.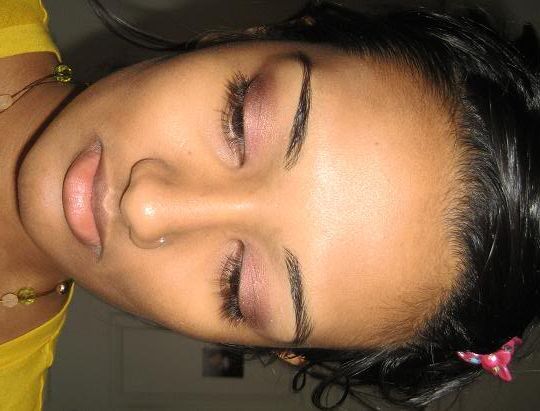 Apply a dark brown in crease.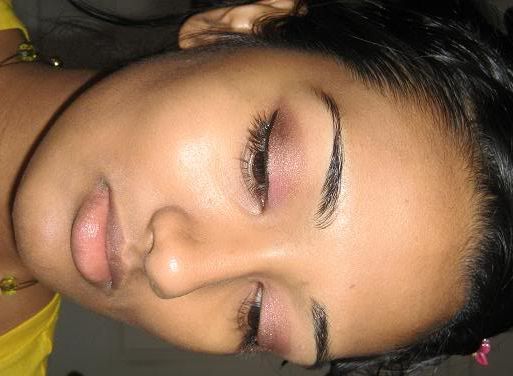 Apply liner. I used a liquid liner and went over it with Blacktrack Fluidline.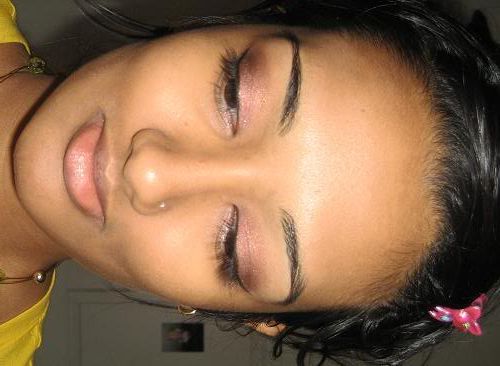 Eyeliner on!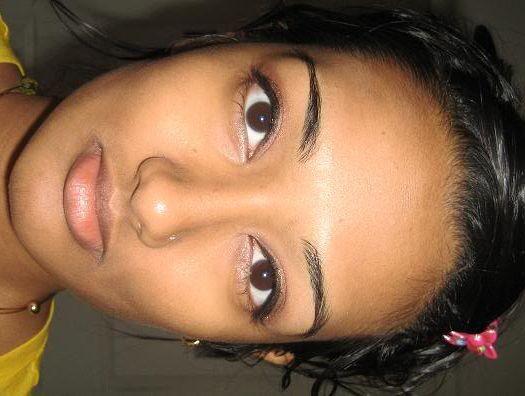 Apply a tan/neutral shimmery shade to inner corners.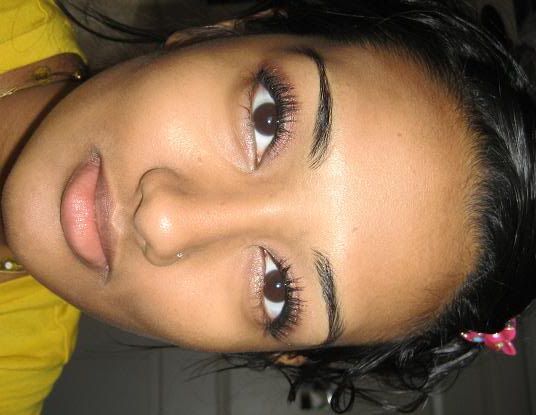 Curl lashes and apply mascara.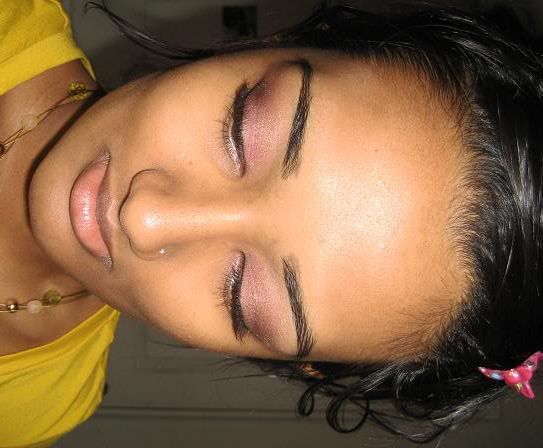 Apply browbone highlight. I also took a moment
to fill in my brows if they looked a bit too light.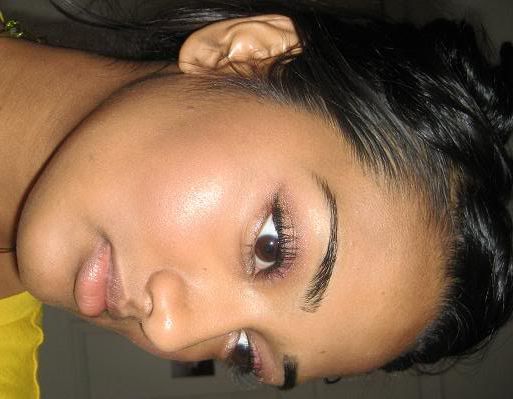 Apply bronzer in hollows of cheeks and highlighter on apples.
Blend, blend, blend! Make sure you can't see any "lines."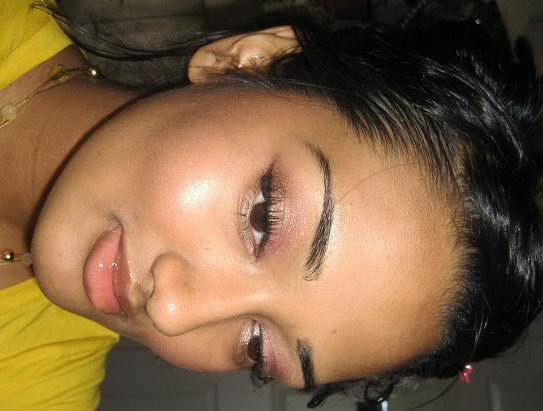 Apply lipgloss. I used a mix of clear lipgloss and a sheer red.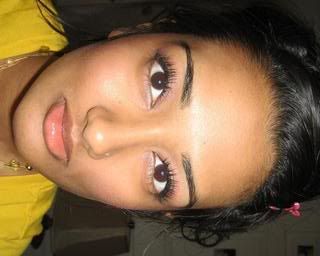 Done!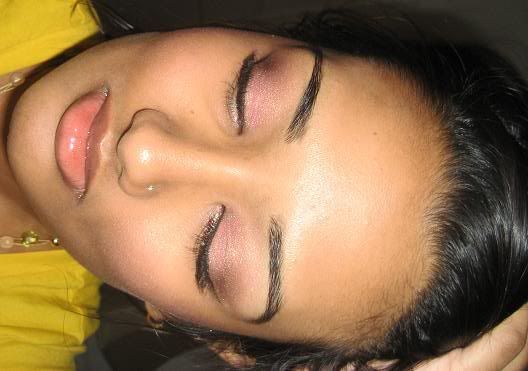 Eyes closed.

With my new hair.​
Eyes:
Urban Decay Primer Potion
NYX Eyeshadow in Fahrenheit
NYX Ultra Pearl Mania in Walnut Pearl
Wet 'n' Wild H2O Proof liquid eyeliner
MAC Blacktrack Fluidline
Wet 'n' Wild eyeshadow in Fine Wink (browbone)
L'Oreal HIP pigment in Tenacious (inner corners)
Maybelline Volum Express Turbo waterproof mascara
Face:
MAC Select Tint foundation in NC45
L'Oreal HIP Vibrant Shimmer Bronzer in Glowing
Victoria's Secret Mosaic shimmer highlighter in Pink
Lips:
Victoria's Secret Beauty Rush lipgloss in Oatstanding (red)
American Girl lipgloss in Fruit Punch (clear)
The key to making this look work was to avoid "heavy" looking makeup - eyeshadow colors are pretty and fresh, no eyeliner on lower waterline or mascara on lower lashes, and definitely no powder on the face because it takes away from the glowy dewy look. Hope you enjoyed.