Happy Thanksgiving to my fellow Canadians!!!! The Thanksgiving long weekend is one of my favourite holidays for two reasons: Turkey dinner, plus my birthday is the 9th so it's usually around that time.
So... here is a look I did on Saturday for my family Thanksgiving dinner. It's kind of an "autumn-y" look, using greens and golds.
Oh!! And I moved into my new place on October 1st. It's bigger (and cheaper!) than my last place, plus it's closer to work. AND the bathroom has a window so I can take some great "natural light" shots!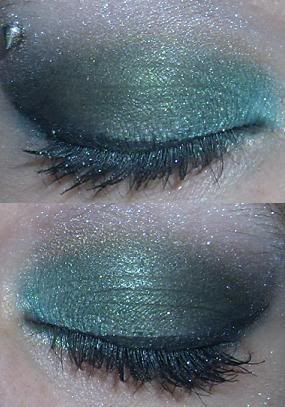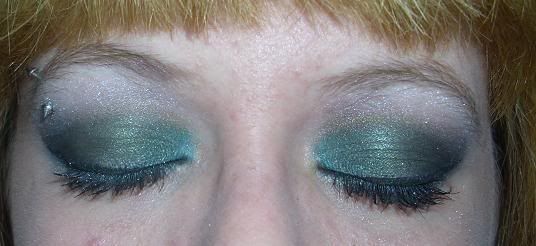 Here's with natural lighting... please excuse the horrible breakout I'm experiencing!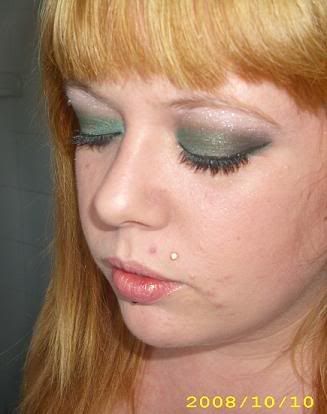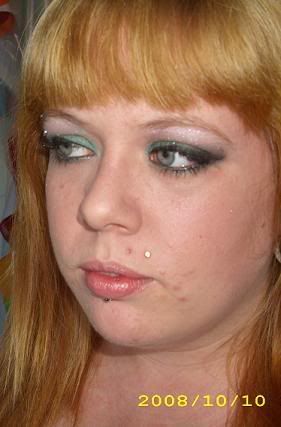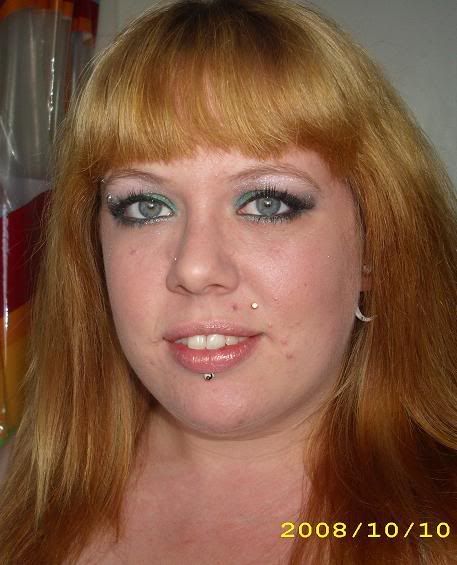 Products Used
Face:
Maybelline Pure Makeup Creamy Natural
MAC MSF Warmed
Victoria Secret Blush Mosaic Champagne
Covergirl TruBlend Pure Romance
Covergirl Pressed Powder Natural Ivory
Eyes:
MAC Paint Untitled
Avon Liquid Liner Cleo
MAC Eye Kohl Smolder
Covergirl VolumeExact Waterproof Very Black
MAC Cool Heat e/s
MAC Humid e/s
MAC Steamy e/s
MAC Club e/s
MAC Mulch e/s
MAC Woodwinked e/s
MAC Beauty Marked e/s
MAC Frozen White pigment
Lips:
MAC Sandy B l/s
Smashbox Pout l/g
Thanks for looking and of course, CC is always welcome!