Since we have some detailed information on the Spring collection, I thought it was time to start a new thread.
Details can be found here:
http://rougedeluxe.blogspot.ca/2014/12/guerlain-spring-2015-les-tendres.html (Asian market- different names, but same products, I believe)
http://www.fashionisers.com/perfumes-makeup/guerlain-les-tendres-spring-2015-makeup-collection/
The collection "Les Tendres" will not include the shadow palette, "Les Tendres", which was part of last year's Spring Collection (which itself included a lipstick called "Attrape Coeur", but not the shadow palette "Attrape Coeur", which came out with the previous year's Spring collection...
Also, following the introduction of the Kiss Kiss lipsticks this past Fall, Many of the Rouge Automatiques seem to be on the way out...
Here's an image that I snapped at a Guerlain counter recently, showing which ones are marked for death: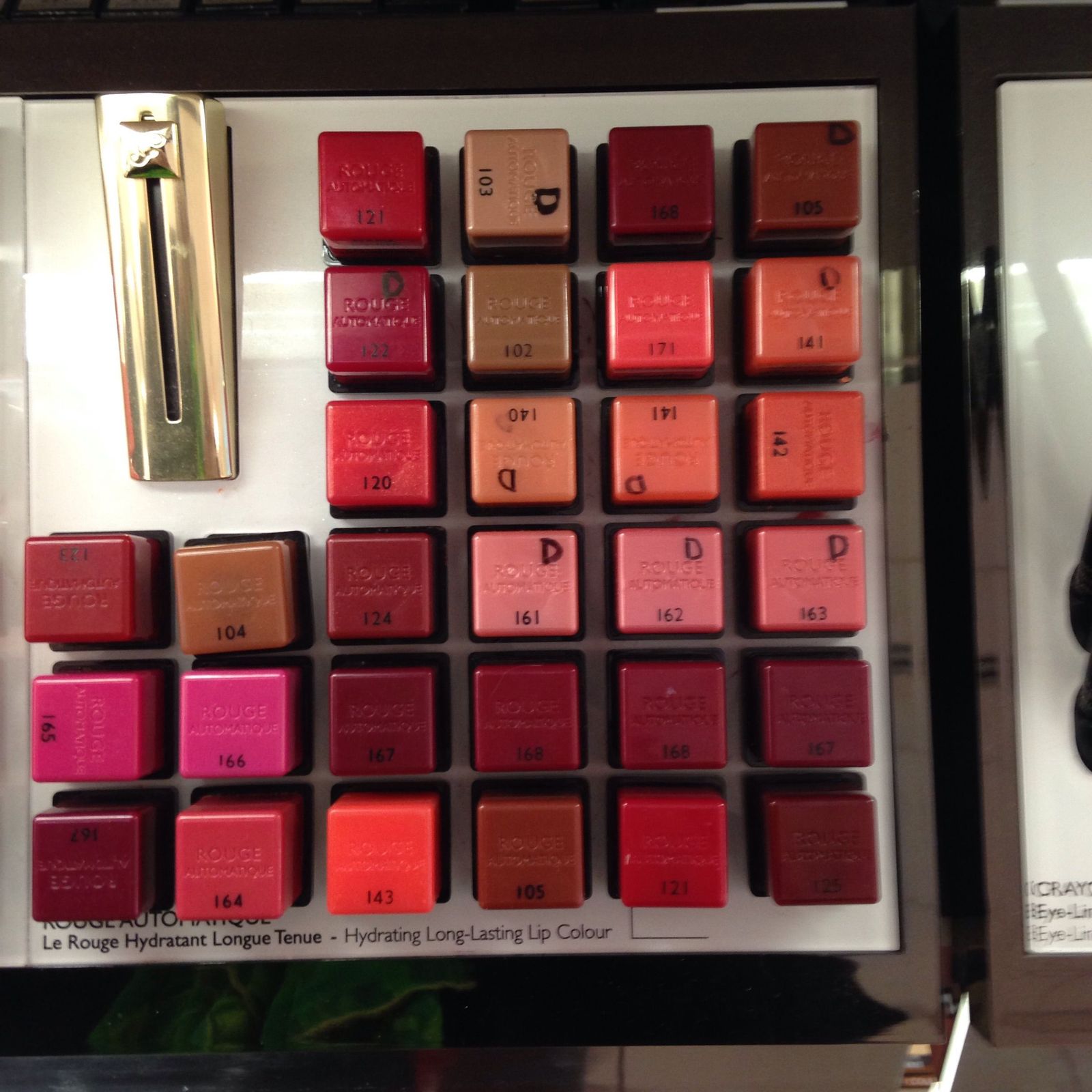 I went to another counter today and they had ONLY the following (some of which are marked as discontinued in the photo above):
102 Ne M'Oubliez Pas
103 Chants d'Aromes
105 Vol de Nuit
120 Coque d'Or
121 Rouge d'Enfer
124 Samsara
161 Cherry Blossom
162 Bloom of Rose
163 Rose Bengale
This leads me to believe that the whole line may be on the way out, or the entire palette is being revamped. If you want any of the existing ones, you might want to grab them when you pick up your Spring goodies.