my mum never wears stoles/shawls. a few years ago i made her a lace pair of gloves in a very similar colour, so when i saw this yarn i *had* to make something for her out of it. i picked a stole pattern, so she can use it as more of a scarf than an actual shawl.
here it is in progress: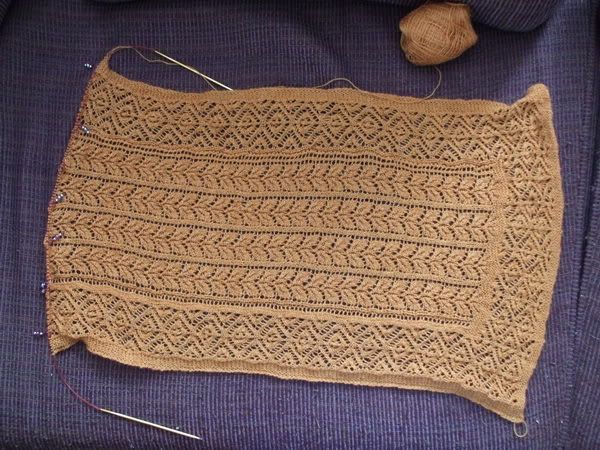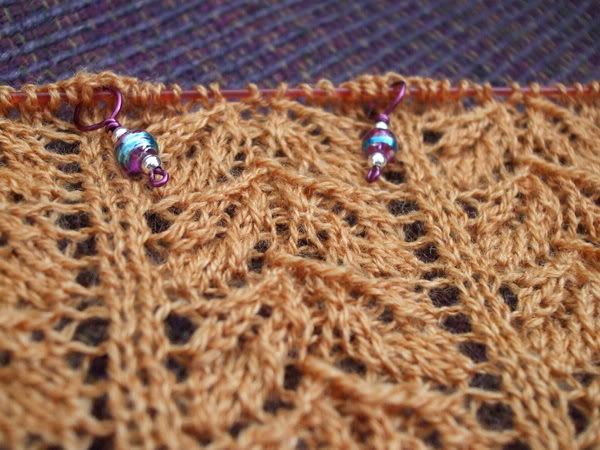 and here are some quick photos my daughter took of it finished: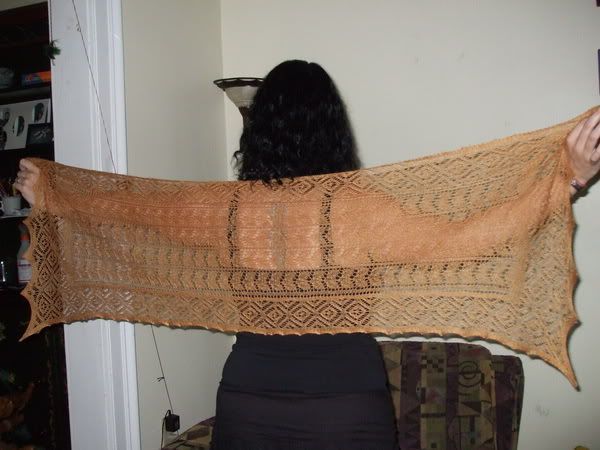 ...now the challenge is holding off until Christmas. i can't wait to see if she likes it!!