I'm laying in bed... sick, coughing, my voice is completely gone.. blah, I hate this so much.

This weather (upstate NY) doesn't help much.

Anyways, I did this few days ago, bright colors to express my need for sunshine, green trees and nice weather

Face- MAC Studio sculpt foundation, Sunbasque blush.
Eyes- MAC pigments- bright coral, off the radar, basic red, vanilla. Lower lashline- chartruese, golden lemon. Eyeliner- MAC blacktrack. Mascara- Cover girl lash blast. Eyebrows- MAC taupe brow pencil.
Sorry, I really can't remember what I had on my lips.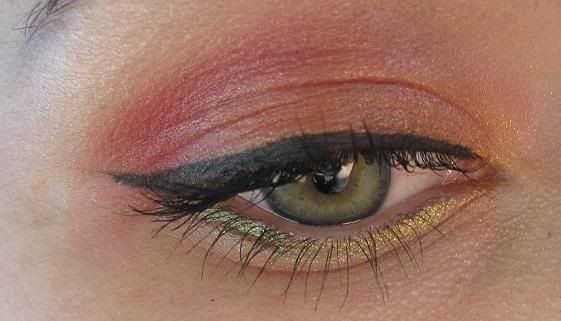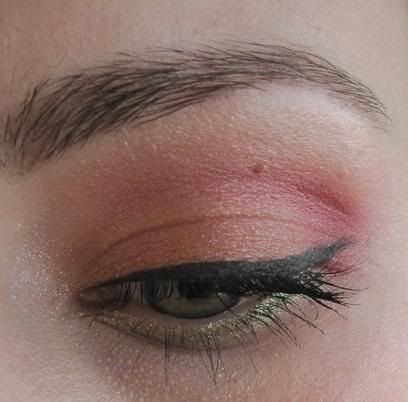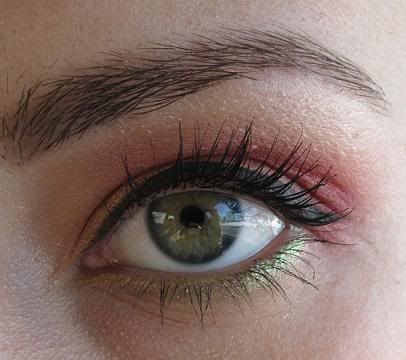 (with flash)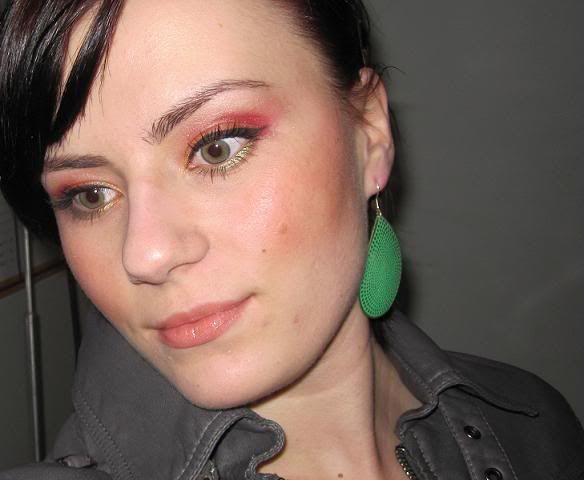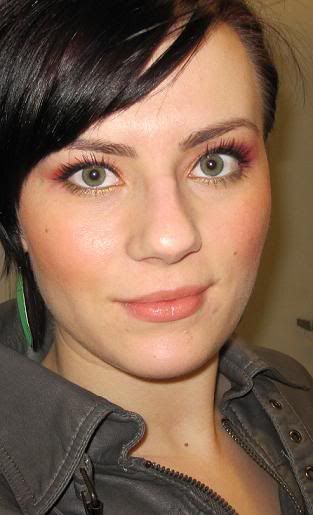 andddd my *kinda* (had them since Christmas) new glasses!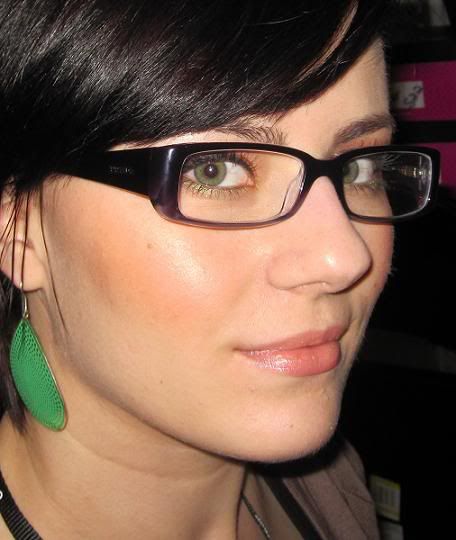 Thanks for looking... hope none of you get cold/flu/stomach bug/whatever this is!