i was inspired by Graziella's cool side Urban Decay look.
here's what i used:
FACE:
- monistat's anti-chafing gel/powder stuff
- MAC studio fix powder in NW20
- blush from Too Faced's Bathing Beauty palette
EYES:
- LashBlast mascara
- Bonne Bell black eyeliner
- MAC Stars n Rockets
- MAC Cassette (from Heatherette trio 2)
- MAC Baby Petals (from Heatherette trio 2)
- Taylor Made Minerals (TMM) Doris
- TMM Eleanor
- TMM Disco
- TMM Maggie
- Rimmel black eyeshadow on brows
LIPS:
- Wet n Wild lipstick in 509A. i applied it, blotted most of the colour off so that all that was left was a bright pink stain.
- MAC Viva Glam VI lipglass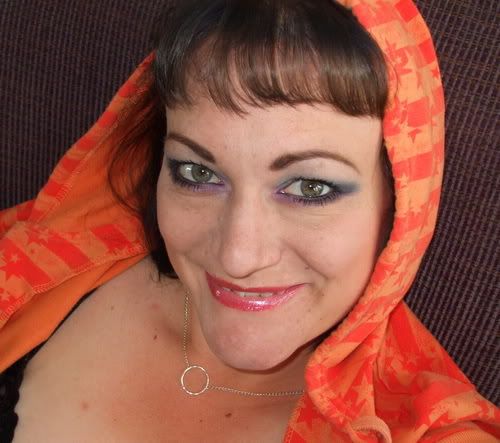 a very unflattering photo, but you can really see the teals in this one, so i'm posting it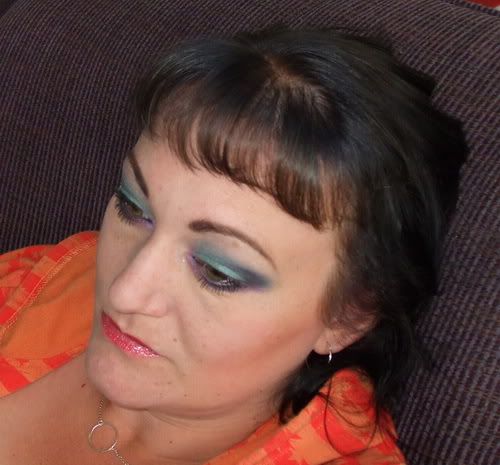 getting a little silly: