I loved Arshia's Graphic Gardens EOTD so I did a look inspired by it today!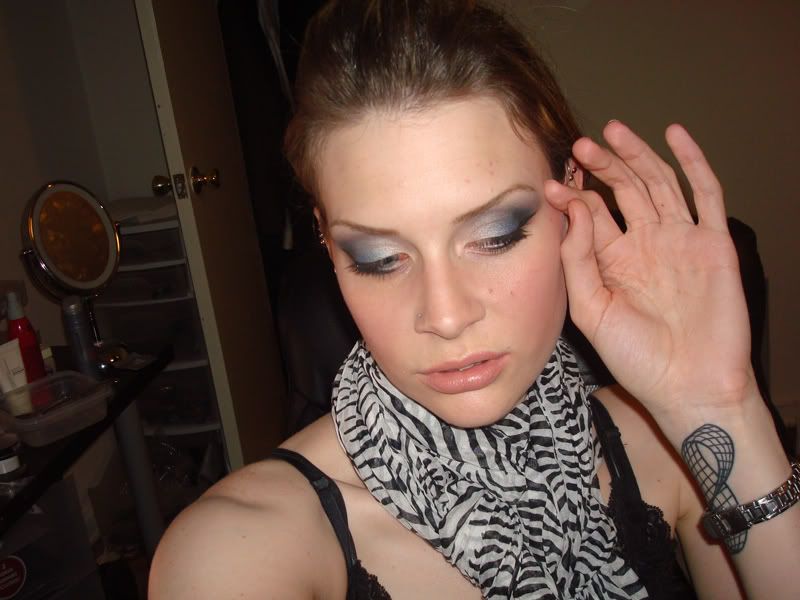 Face:
Prep and Prime SPF 50 + Laura Mercier Primer
MUFE HD Foundation in 117
Studio Finish Concealer in NC20
MSFN in Light Medium
Strada Blush to contour
Cubic Blush
Moonriver Blush Duo
Eyes:
Painterly p/p
Delft p/p
Phloof! e/s
Electric Eel e/s
Freshwater e/s
Tilt e/s
Typographic e/s
Saddle e/s
Soft Brown e/s

Blanc Type e/s
Motif e/s
Prestige Black liquid e/l
Smolder eye kohl and Typographic e/s on lower lashline
Zoom lash black mascara
Coquette e/s on brows
Lips:
Myth l/s
NYX Thalia l/s
​
I hope it's a decent enough take on the original - Arshia, girl your looks are gorgeous and this isn't the first time you've gotten me inspired!

Hope you guys like, thanks for lookin, and as usual, any comments/CC you have are more than welcome!