This weekend I was contacted to do make-up for a alice in wonderland themed photo shoot. I'm so happy with the outcome of it. All the pictures are taken with my camera I'll post more when the editing is finished! One of my favorite shoots by far. I was able to be creative and just do what i felt best in my opinion.
FUN TIMES!
Harajuku Mouse
this is elise. the concept behind her character was a harajuku mouse! she was so cute and has great features and great skin to work on! and better yet she just let me do whatever!
..::EYES::..
UDPP
MAC Rubenesque PP
MAC Blackrack fluidline
MAC shadows-- Ricepaper, Solar white, Cinderfella, Young Punk
MAC pigments, Dark soul, reflects gold glitter
MUD shadow-- expresso (brows)
Halloween Lashes
Lancome Definacils Mascara
ELF brightening eye pencil Black
..::FACE::..
Lancome High Resolution refill 3-x
MAC face and body c2/c3
MAC select cover-up NC30
BEN NYE banana visage poudre
MAC smooth harmony beauty powder
..::CHEEKS::..
MAC fleur power blush
DIOR amber diamond
..::LIPS::..
MAC chatterbox lipstick (in center of lips)
MAC night violet mattene (outer corners of lips)
VS cupquake gloss
ALICE
we went with a more modern take on Alice. Although the make-up was very clean the hair (which i also did) really made her stand out from the traditional Alice in wonderland role.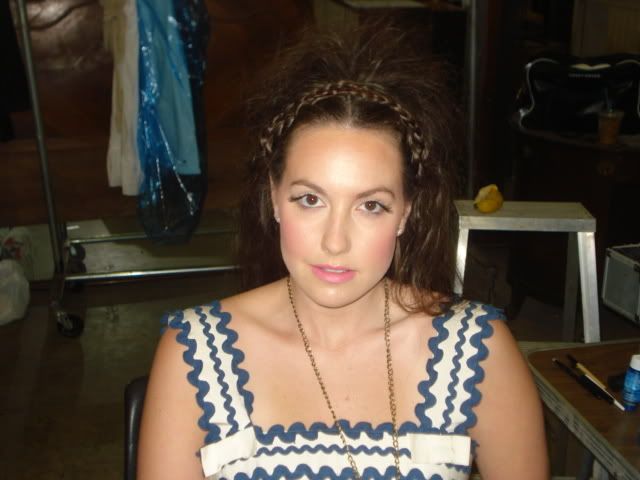 ..::FACE::..
MUD foundation custom mixed
MUD shell loose powder
MAC smooth harmony BP
NARS super orgasm blush
..::EYES::..
foundation
MUD shadows-- bone, expresso taupe
LOREAL lineur intense liquid liner carbon black
Ardel black long flares
LANCOME definacils mascara
ELF brightening eyeliner in cafe
..::LIPS::..
custom mixed lipstick


QUEEN OF HEARTS
the inspiration behind the her style was more high fashion and couture so i wanted to keep everything simple and clean and focus on the lips but to the request of someone i ended up adding the glittery heart over her eye.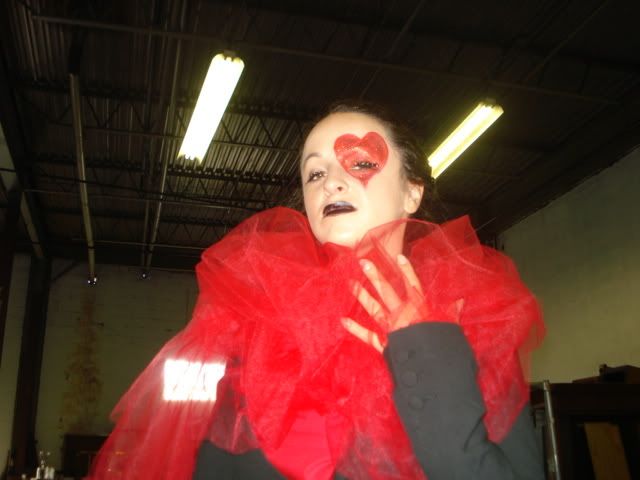 ..::FACE::..
MUD custom mixed foundation
MEHRON paradise make-up AQ tropical palette (red for the heart)
OCC red glitter -- over the heart
..::EYES::..
halloween lashes
Loreal lineur intense carbon black
LANCOME definacils mascara

..::LIPS::..
MAC midnight media mattene
and here are some of my pictures from the set...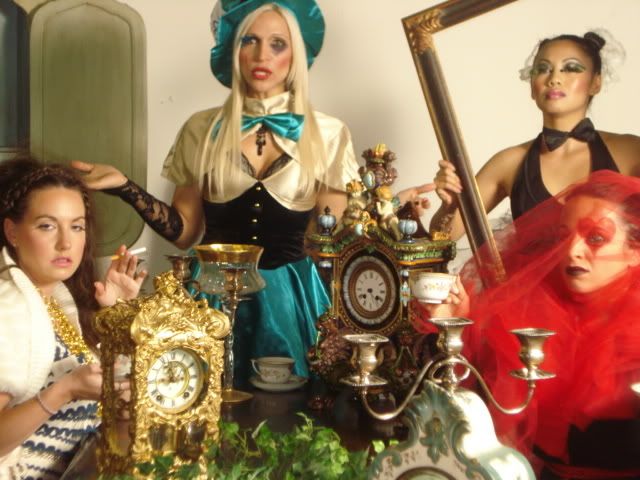 thanks for looking! any feedback is always appreciated
xOxOBeverly
​