All are MAC unless brand is stated. The Aqua eyeliner was inspired by Batalash on Youtube. But mostly I watch NikkieTutorials. If you havent seen her, check her out. She is a delight and even having been a MAC freelancer for 7+ years I still learned a thing or two. I also love Glam & Gore. My fav looks lately is the UD electric palette and the Aqua liner. I am totally digging my MUFE flash palette.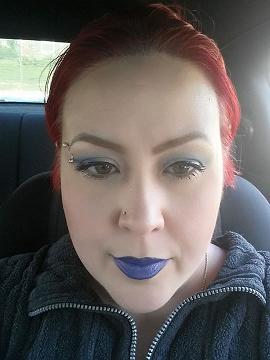 Blue Lips!
NW20 Prolong Nourishing FDN
MSF in Medium
Ben Nye Taupe to Contour
Warm Soul Mineral Blush
Painterly PP
Shroom
Moon's Reflection
Kat Von D Trooper Liner
Maybelline Colossus Lashes
Matte Royale (sp?)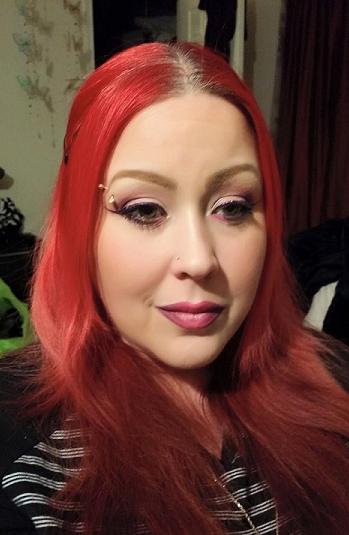 NW15 Studio Sculpt
P&P Transparent Setting Powder Loose
Harmony Blush to Contour
Dollymix
Painterly
Star Violet
Phloof
Nocturnelle
Unknown Liner with LA Splash Magenta glitter on top
Zoomblack
Candy Yum Yum l/s W Nocturnelle to shade it down and Phloof on the bottom middle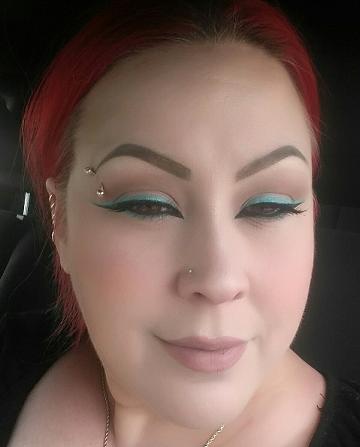 Just this past Sunday.
NW15 Studio Sculpt
MSF in Medium
Coty Airspun translucent Powder
Kat Von D Shade N Light Contour
Peaches
Becca Moonstone Highlighter
Painterly
UD Laced
UD Limit
UD Factory
MUFE Flash Palette in Aqua set with MAC's Nile E/S
Kat Von D Trooper
Zoomblack
Ardell Whispy lashes
LA Splash Charmed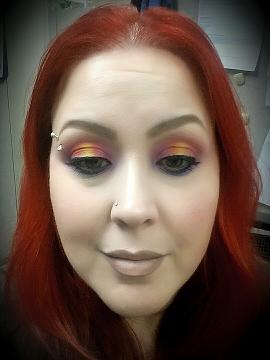 NW20 Prolongwear Concealer all over
MSF in Medium
Becca Moonstone Highlighter
Kat Von D Shade and Light Contour
Milani Luminoso
Painterly
UD's Electric Palette
Physicians Formula Liquid Lash Boost liner
Maybelline Colossus Lashes
Stone Lip Pencil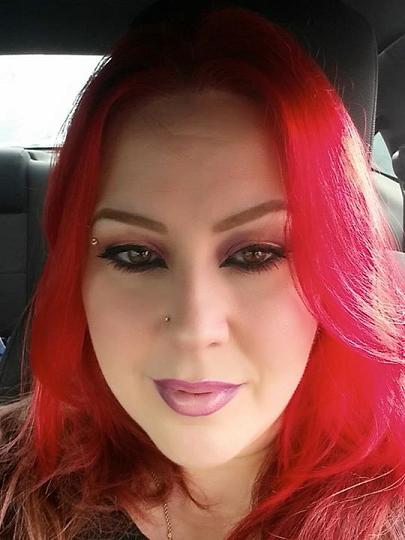 I'm sorry I have no clue what colors these were. The lips were nude with Bespoken For lip liner shaded with eyeshadows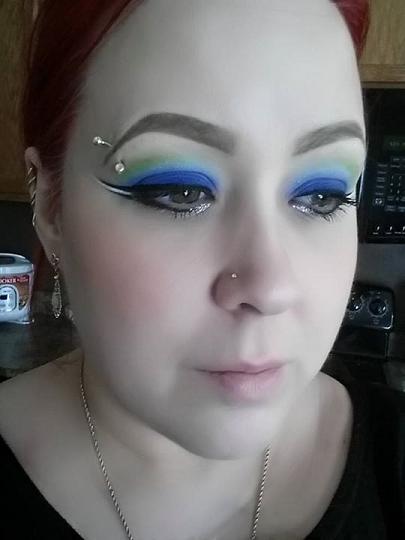 Matchmaster 1.0
P&P Clear Setting Powder
Melba
Soft N Gentle Highlighter
Painterly
Atlantic Blue
Aqua
Swimming
Blacktrack
Fascinating
Zoomblack
No lip color