So i'm trying to keep active! These are from this week...

For all of them i used on my face...
Lancome High resolution collaser face and eye serum
Lancome High Resolution 3x eye cream
Lancome Aquafusion moisturizer
Lancome La Base Pro primer
Mac Studio Fix concealer NC20
Bare Minerals Foundation in Golden Medium
HIP Bronzer
Mac Fix+
Mac Emote Blush to contour
Dior Amber Diamonds
MAC Spiked brow liner
MAC Expresso Shadow
Urban Decay 24/7 liner in Zero


::MONDAY::



Urban Decay Primer Potion
NYX Strawberry something stick
Mac Vanilla Shadow
Mac Femme FI shadow
Mac Sushi Flower shadow
Mac Passonate
Mac Carbon
Lancome oscillation mascara

MAC Pleasantry Mineral Blush
Mac Underage lipglass

::WEDNESDAY::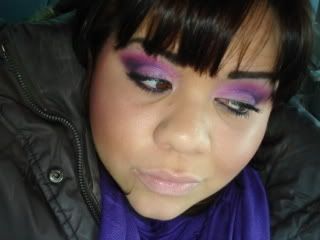 i didn't notice until after pictures that i must have smudged my liner when i rubbed my eye grrrr

Mac Vanilla Pigment
Ben Nye Cosmic Violet, Amethyst, Azalea
MUFE #92
MAC Purple Glitter
Covergirl Lashblast

MAC Stark Naked Blush
Lancome French Vanilla Juicy tubes


::Thursday::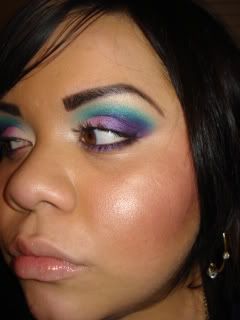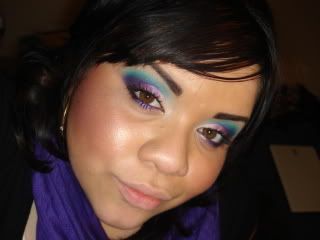 Mac Vanilla shadow
Mac Femme Fi Shadow
Ben Nye Jade, Cosmic Violet, and Amethyst shadows
Mac Signed and Sealed Shadow
MUFE #92

Mac Stark Naked Blush
Mac Sugarrimmed Dazzleglass


thanks for looking CC always appreciated!!












​