Hi Guys! Oke, I really wanted to show you this but unfortunately the quality of the pics suck a little, but just to let you know, the colours were about twice as pigmented and vibrant as they appear on these pics and if you haven't already tried MAKEUP store custometics, DO IT!!
AND ANOTHER THING any suggestions for a good quality, fair priced camera would be MUCH appreciated! Thanks

Here goes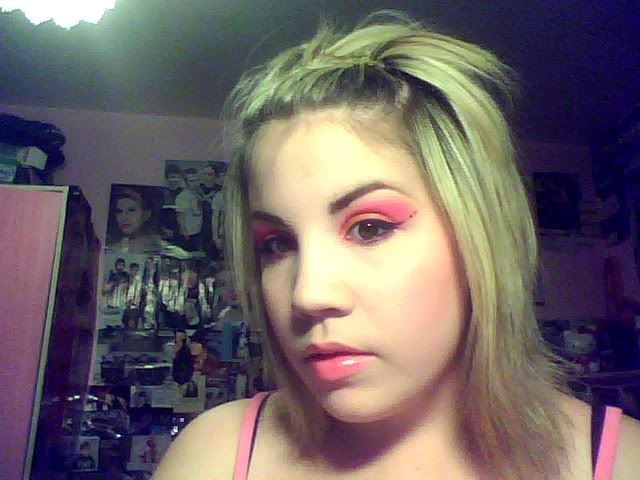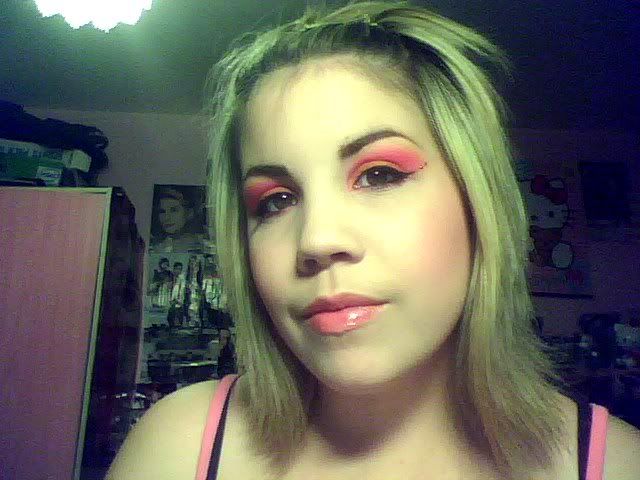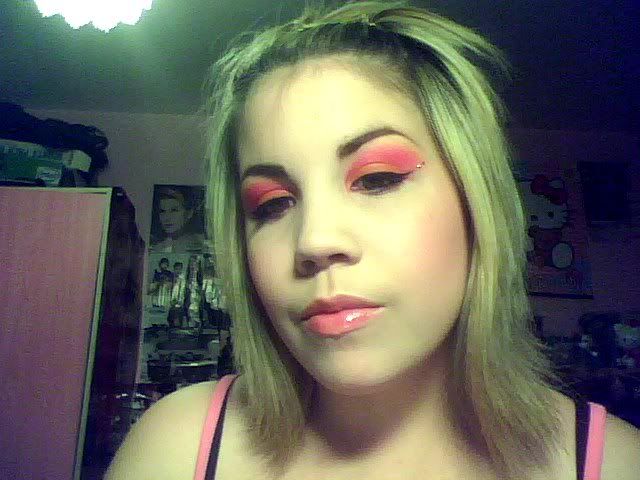 Sorry! Loads pics but just to give you an idea

Products used:

Face

MAC face and body foundation
Estee Lauder double wear concealer
MAC prep + prime transparent finishing powder
MAKEUPSTORE wonder blush in Goddess
(mixed with

MAKEUP STORE wonder blush in Cleopatra
MAKEUP STORE high tech lighter in Venus
(Don't you love how all the names are goddess like?!)
Eyes
(Brows) Rimmel professional Eyebrow pencil in dark brown
UD shadow primer
MAKEUPSTORE microshadow in Sunrise (orange)
MAKEUPSTORE cypershadow in babydoll (pink)
Barry M dazzle dust in Yellow (no 76)
Banefit bad gal Lash black
Rimmel glam eyes liquid liner
rimmel soft kohl liner
Lips

KORRES NATURAL PRODUCTS gloss in Nude
mixed with
KORRES NATURAL PRODUCTS gloss in light purple
HOPE YOU LIKED!
xx