So, I didn't go trick-or-treating, but I went SHOPPING!!!

Since it was Halloween, I decided to go a bit more bolder than usual.

I even got complemented, sorta, at Teavana. I think the girl thought I had my MU done at MAC, since I had a MAC bag in my hand, haha. Oh well, kind of a good thing, right?
I didn't take any eyes-closed pictures.

I was too busy cam-whoring.

This was my take on MissChievous's Style Black look.
Without further adieu: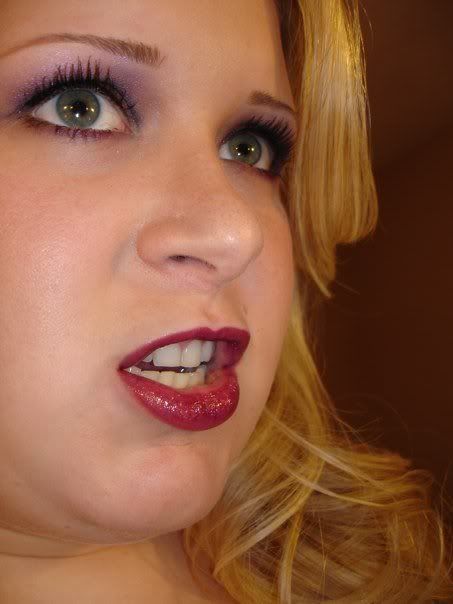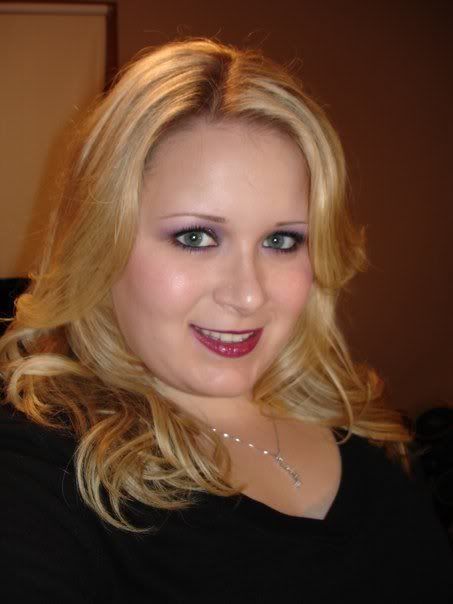 Face
:
Luminess Air:
- Priming Moisturizer
- Mix of UF-2 & UF-4 for under eyes
- Mix of UF-1 & UF-3 for blemishes and over all face
MAC Prep+Prime Power
MAC Mineralize Blush - Conjure Up
NARS Albatross
NARS Laguna
Eyes
:
UDPP
MAC Paint Pot:
- Nice Vice (all over lid & up into crease)
- Black Ground (outer corner)
MAC Mineralize Eyeshadow - Young Punk (wet with Mixing Medium, all over lid and up into crease)
MAC Pigment - Fuchsia (blended YB up)
MAC Eyeshadow:
- Omega & Wedge (brows)
- Blanc Type (brow bone)
- Unbasic White (brow highlight)
MAC Brow Set - Clear
Dior Diorshow Mascara
Lips
:
MAC Night Violet Mattene
MAC Blackfire Glimmerglass