The boyfriend built the vanity for me for Christmas. I woke up on Christmas day to find a vanity next to the bed. He's lucky I'm a heavy sleeper! lol
He originally got it with one storage cabinet and I ran out of space so I went out and purchased one for the other side. I also recently found a vanity chair. It took me 6 months to finally find the perfect chair. We're getting a new black/brown bedroom set so I'm going with a black & white with tiffany blue & silver accents theme.
Now on to the photos! I don't know how to make them bigger
When I first got it.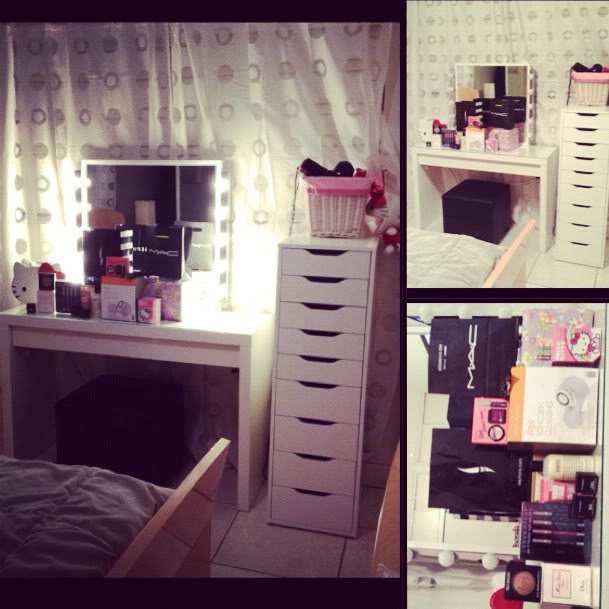 Before the additional storage unit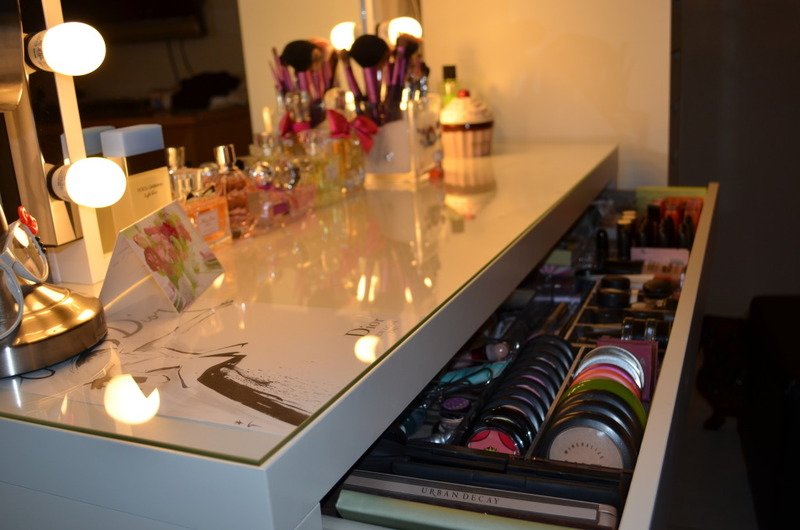 As it sits now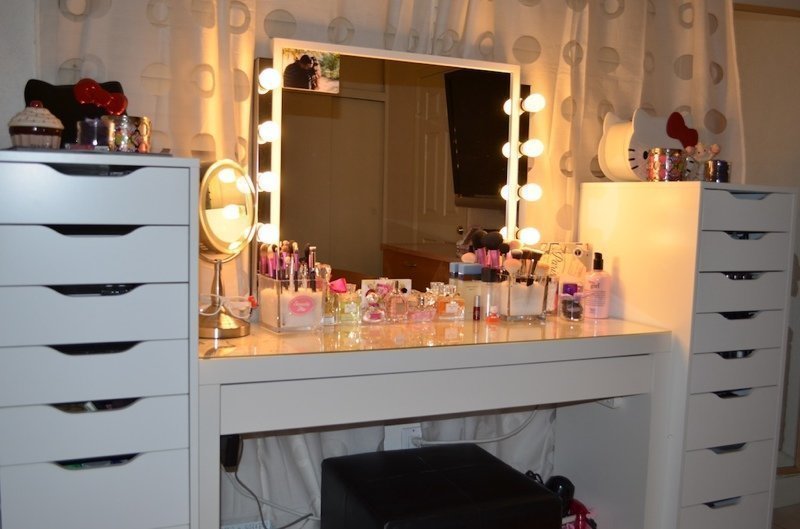 ****UPDATE 6/25**** Decided to take a pic of my makeup and nail polish collection.
Small perfume collection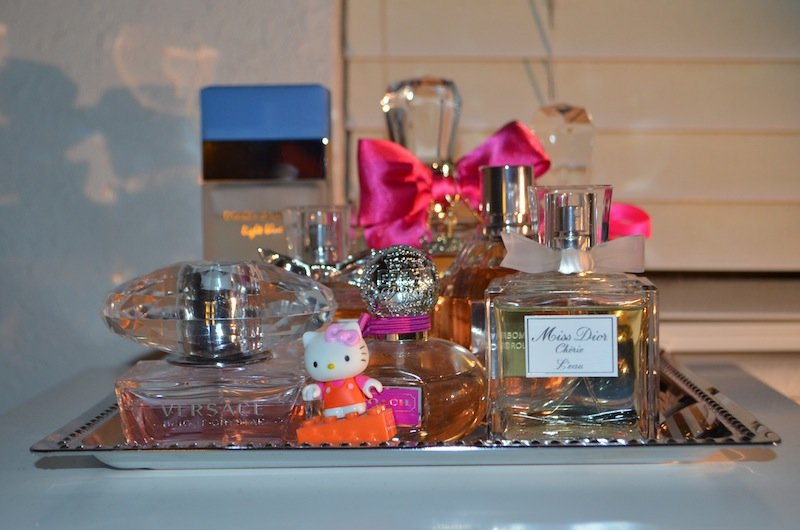 Amika curling wand. I keep my blowdryer, brushes and straightener in a basket under my vanity.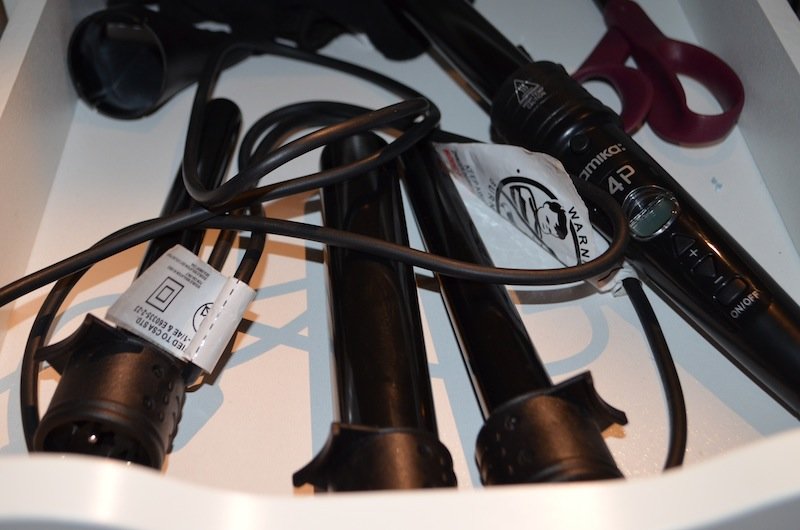 Random drawer with stuff that doesn't fit in my vanity.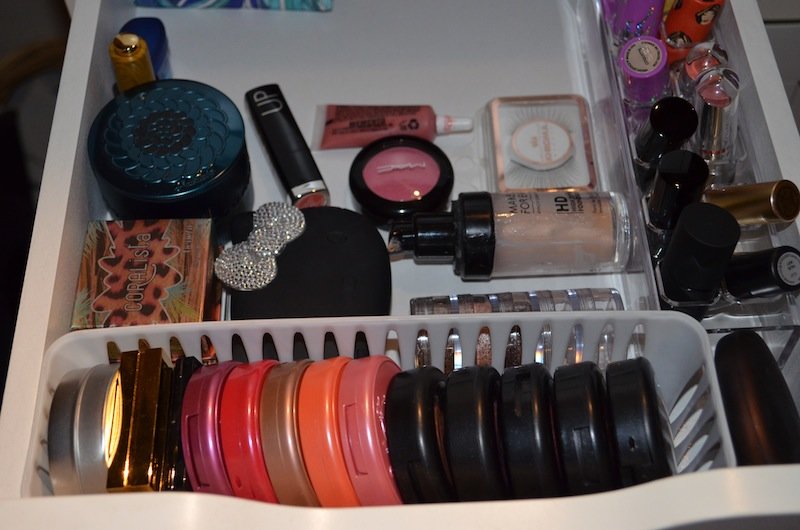 Where I keep all my personal brushes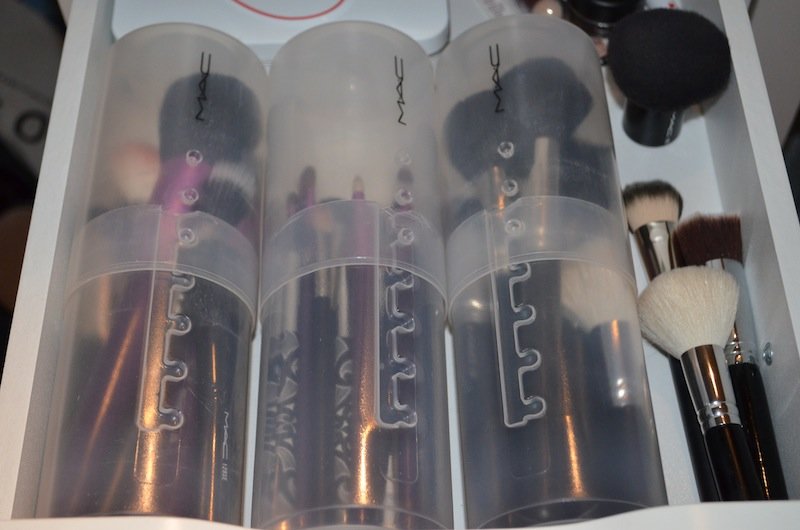 Left side in boxes are backups and things I want to swap/give away.
Left has paint pots, fluidlines, cream shadows. Right has Dior, Mac, Nars, Illamasqua eyeshadow palettes.
Front: MES Rear: Eyeshadows in special packaging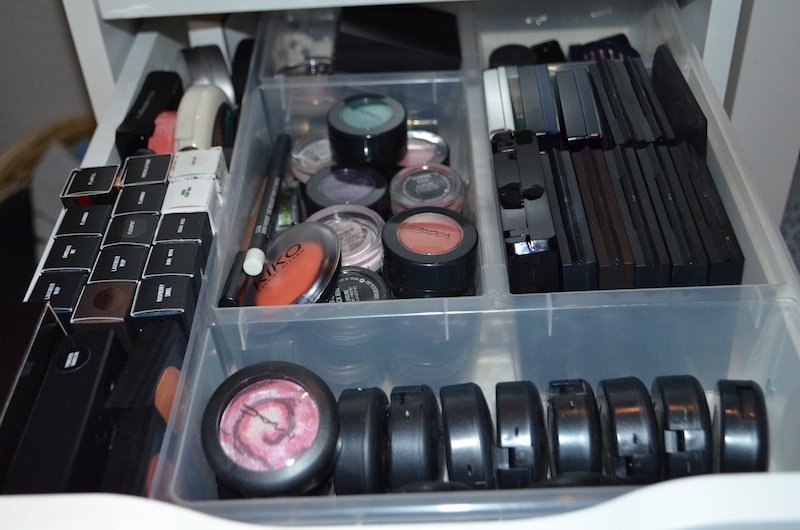 My messy skin care drawer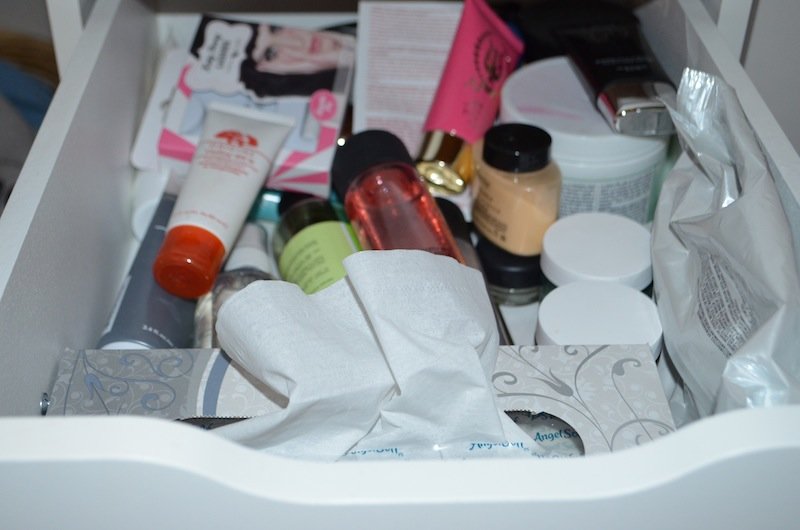 Palettes (excuse the dirty ones) now I want to go wash them all! lol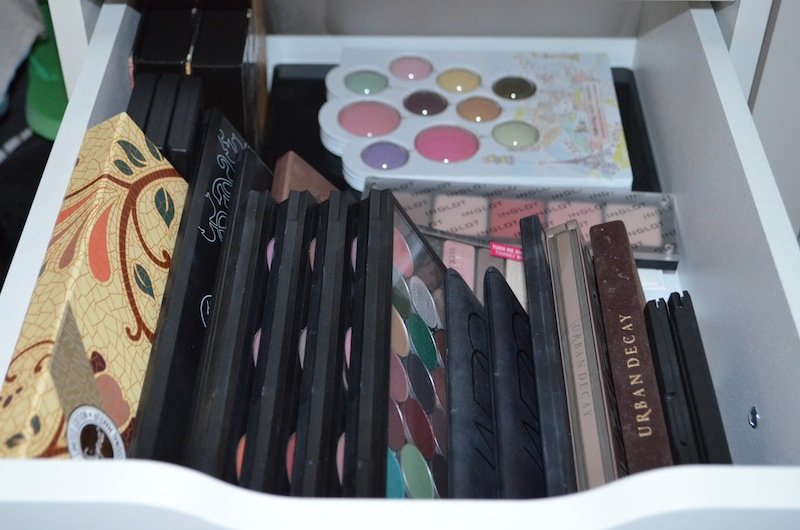 Inside of my vanity drawer.
Mac blushes in special packaging, eye primers, lashes, bronzers, concealers etc.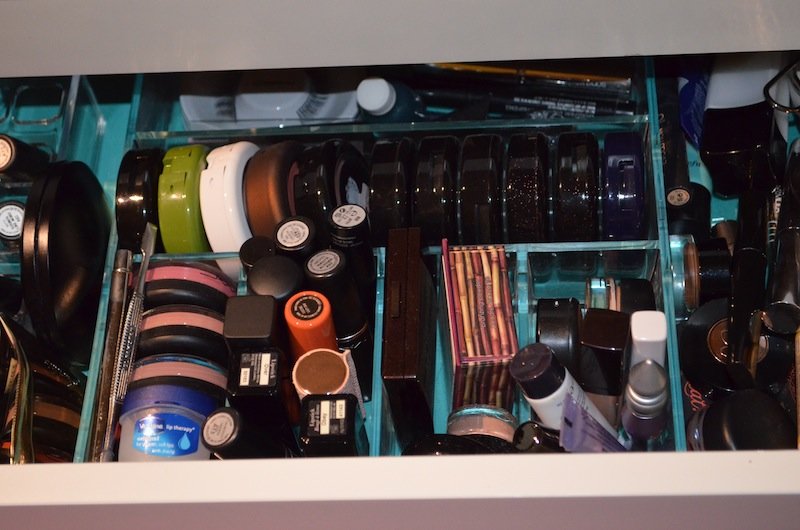 The middle part contains all the items I use on a daily basis. To the right all my MSF, bronzers etc.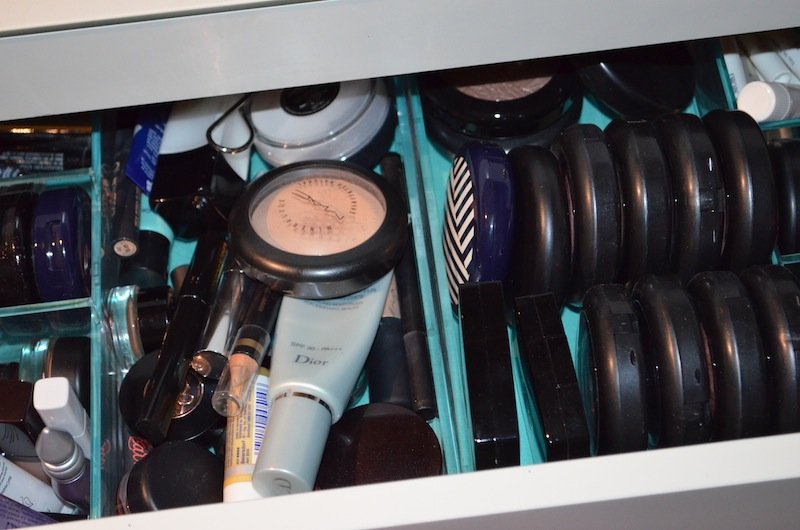 Chanel, Illamasqua, mac Blushes/beauty powders etc.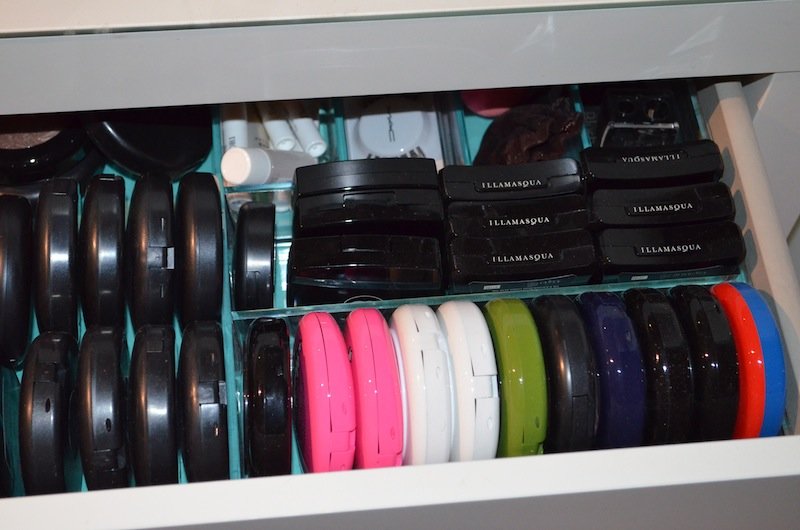 Lipsticks (duh)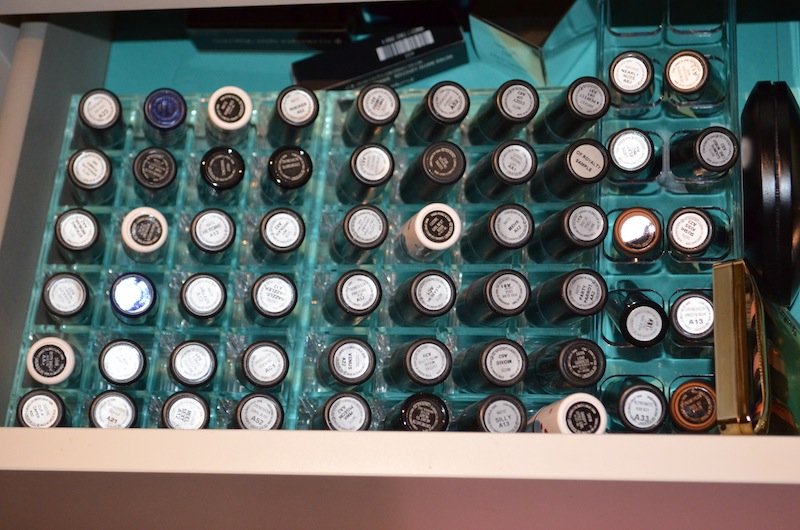 Nail polish Alex
All my nail care products and nail polishes I want to use. I put them here so I don't forget about them.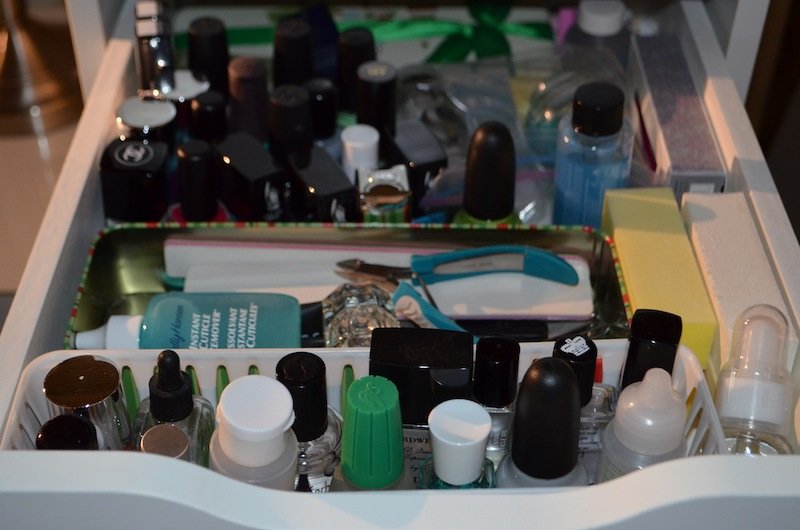 Diors, Chanels, Butter Londons, Lynnderellas and RBL's. I took the caps off of most of them so I can actually see the colors.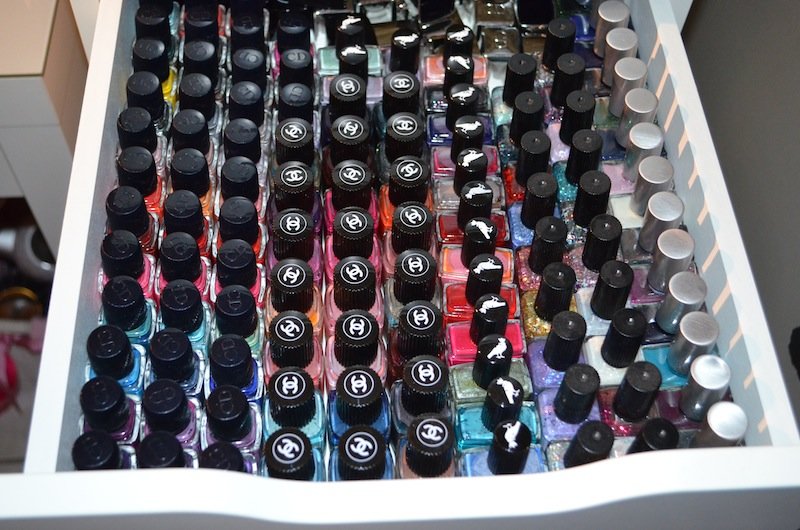 Essie, Zoya, Cult Nails, Deborah Lippman and nails inc.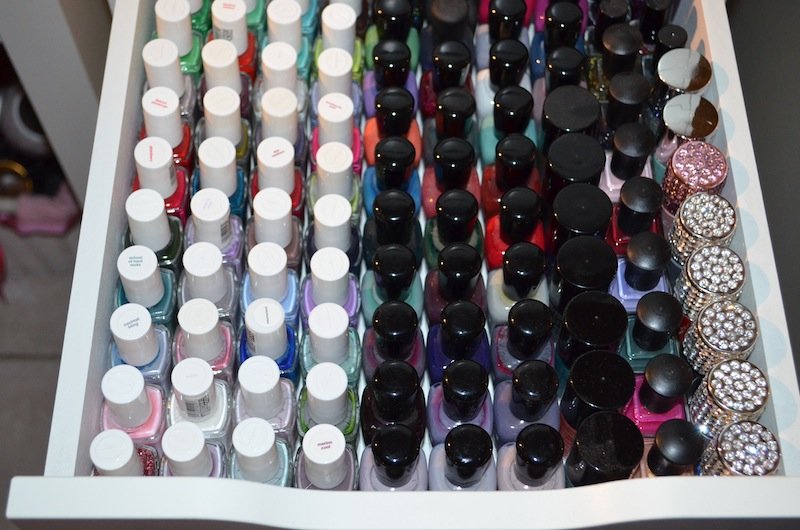 Opi's, Nicole by OPI, China Glaze, A England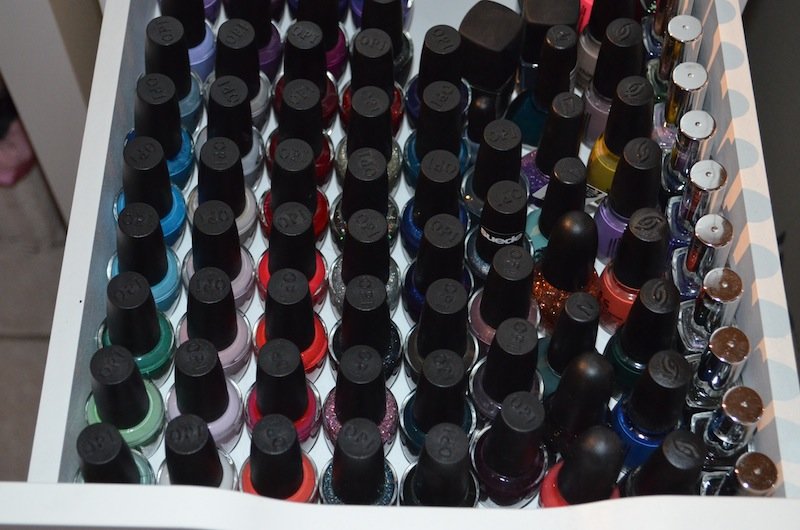 Random nail polish drawer with multiple brands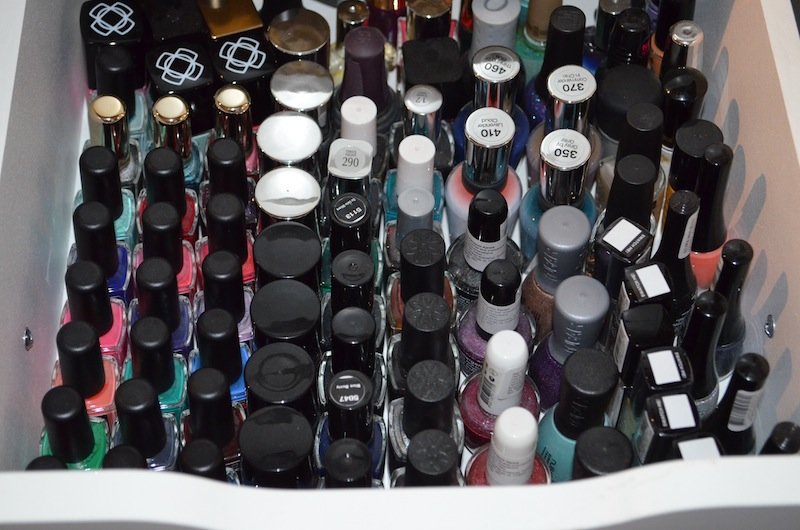 On top of my vanity my most used liners, glosses and mattene lippies.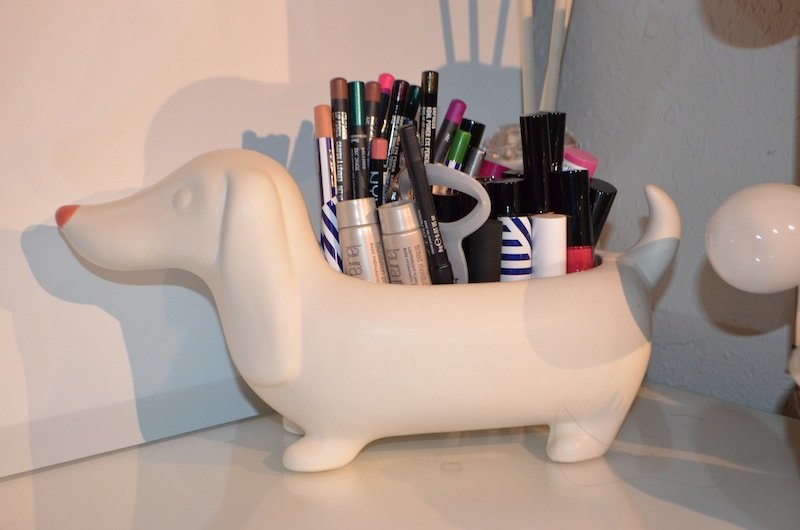 My bracelet holder, Dior lippies and small samples that I want to use. I leave them here so I don't forget about them.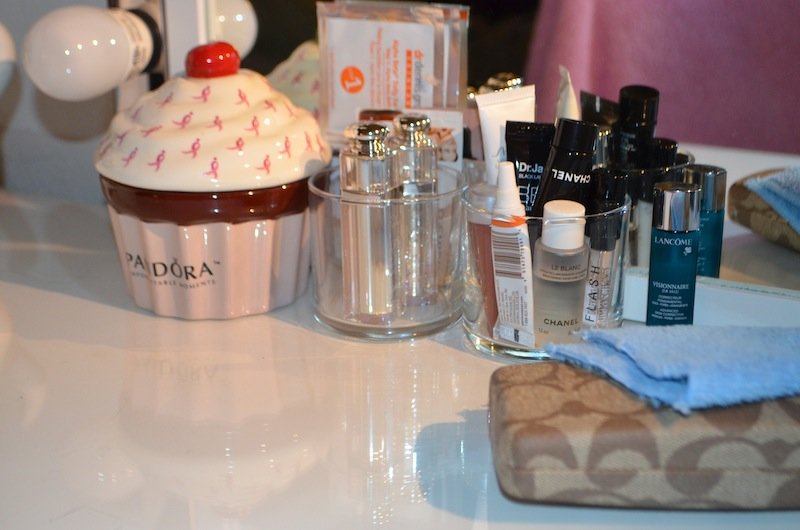 My favorite foundation, YSL lippies, qtips/nail polish remover pads