Just moved from the Big Apple to BOSTON a week ago for a new job! Left MAC in the dust.... thank GOD. What a joke!

I'm very happy in a new city. I was offered a great job working at a modeling agency as the director for their new faces division... and I couldn't be more grateful!
Oh, and I got rid of the bleached-out look. Although I miss it terribly!! Tell me what you like more!

Suggestions welcome!
Here's a look from my going-away party in NYC a week ago... used a bunch of purples and dark colors... Enjoy!
Face:
Smashbox Photofinish Primer
Oil Control Lotion
Fast Response Eye Cream
Prep & Prime Face
Studio Fix Liquid NC25
Studio Fix Powder NC25
Full coverage C25
Refined Deeper Bronze
Mocha Blush
Lightful Mineralize Powder
Eyes:
Prep & Prime Eye - Medium
Stilife Paint
Stars & Rockets
Carbon
Nylon
Vanilla pigment
Beauty Marked
Nocturnelle
Parfait Amour
Fling brow pencil
Clear BrowSet
Blacktrack Fluidline
#36 lashes
Dazzle Lash
Smolder liner
Lips:
Spice liner
Pure Rose lipstick
Pastel Emotion lipgloss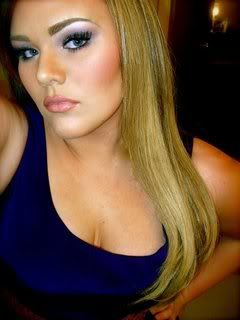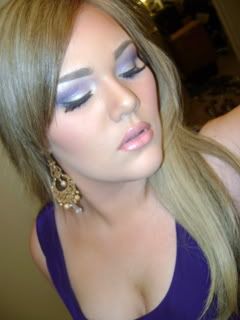 <3 <3 <3 <3