This is pretty old but I wanted to post something since I havent posted a FOTD in forever.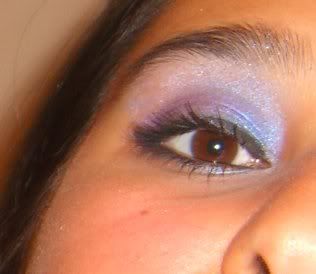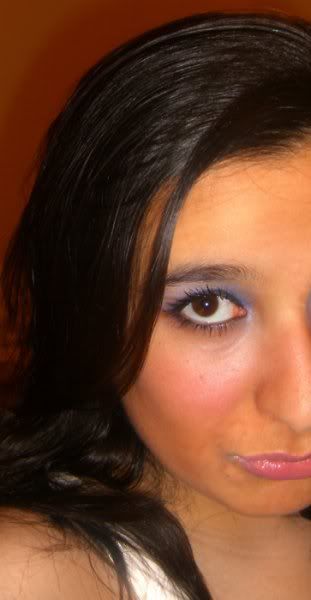 I cant remember exactly what I used but I think it might have been:
Face:
Maybelline Coverstick concealer
MAC Bronzer
MAC Strobe cream
NYX Blush
Benefit Highbeam
Eyes:
MAC Fluidline in Blacktrack
NYX Eyeshadow in purple..and Plum I think (I used the colours from the purple NYX trio).
NYX Blue loose eyeshadow.
Rimmel Extra super lash
Lips:
Some Maybelline lipstick