Hello everyone! <3
It's been a couple months since I last posted...I just started my first year of university in September, and haven't had a lot of time for much of anything lately!
This is a look I did last friday: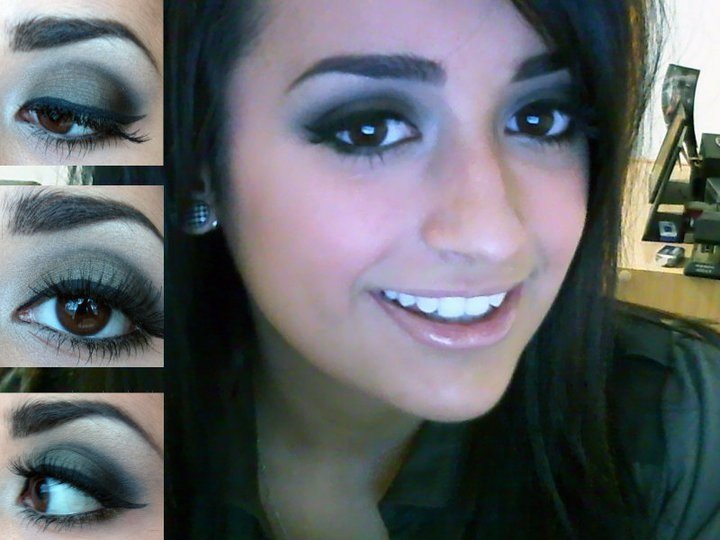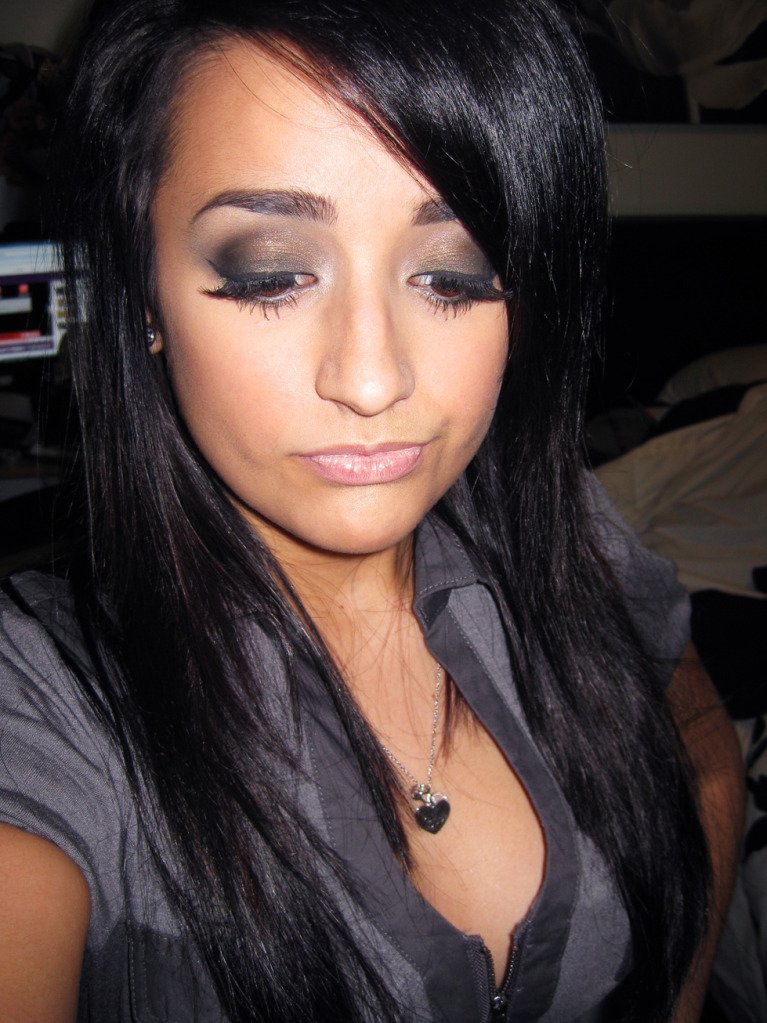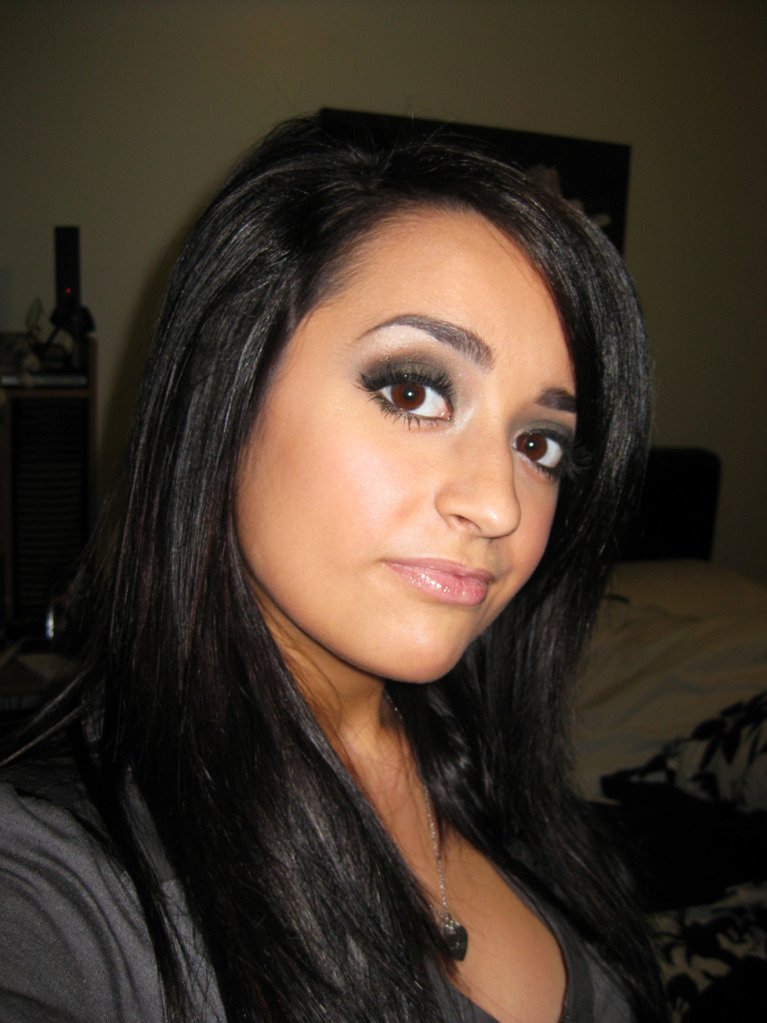 FACE
* RCMA Foundation Palette
* NYC Concealor Palette
* Rimmel Stay Matte Powder
* MAC Sculpt and Shape powder in Accentuate and Sculpt
* Revlon Matte Blush in Perfectly Peach
EYES
* MAC Eye Brows in Spiked
* MAC Paintpot in Blackground
* Urban Decay Eyeshadow in Chains
* Kat Von D Palette in Beethoven (Lucifer - matte black)
* ELF Golden Bronzer (highlight color)
* Lise Watier Metamorfix (liquid transformer)
* Bonne Bell eyeliner in Black Ink
* Sephora liquid eyeliner in Black
* L'oreal Voluminous Mascara
* QUO Lashes
LIPS
*NARS Lipgloss in Striptease
(EDIT)
I put up the tutorial here:
http://www.specktra.net/forum/thread/171768/olive-smokey-eye-tutorial#post_2052485
, in case anyone is interested !