I found an old picture from Hello Kitty. This was done for the preview party. We were all supposed to create a more theatrical look using the products from the collection. I am not a theatrical make up gal myself so it was a stretch for me. But it ended up working well and it was super fun to see what everyone else came up with too.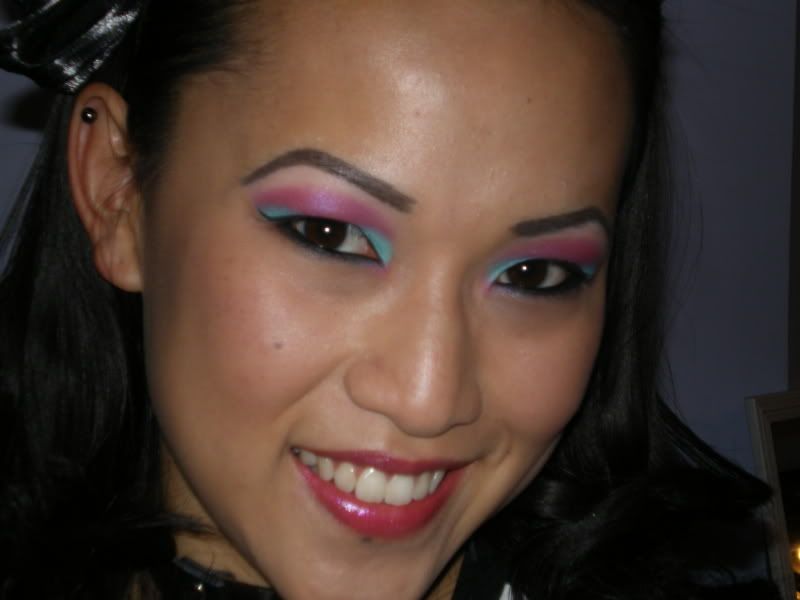 What I used:
Face
-Studio Sculpt Foundation NC30
-Select Cover Up NC30
-Fun and Games Beauty Powder Blush
-Tahitian Sand Beauty Powder highlighting
Lips
-Naked rose cremestick liner
-Big Bow Lipstick
-Most Popular lipstick
-Nice Kitty lipglass
Eyes
-Soft Ochre Paint Pot (probably, I don't remember)
-Too Dolly eyeshadow
-Romping eyeshadow
-Yogurt eyeshadow
-Smolder eyekohl with Stately Black eyeshadow smudged over
-Dazzlelash Mascara
-Clear Brow Gel mixed with Conrete eyeshadow for brows
Thanks for looking!