Hi all,
A few years ago I received a Pinch o Peach that I bought from a reputable seller on these forums. Since I loved it so much, I got a cousin to repurchase it from MAC Hawaii for me. However, the issue is that when I saw the new one my cousin bought, it seemed to be a completely different colour from my old one, and I'm sure my cousin bought it at an actual mac store.
The older blush is lighter and more peachy, whilst the new one is much brighter and closer in colour (but warmer) to Pink Swoon. I tried to compare photos from Google image searches, but it seems like people have blushes that look like both of the ones I have. Can anyone shed any light on this - is the old one possibly counterfeit, or is there a discrepancy in batches? And furthermore, is there a mac blush that is close in colour to the 'old' pinch o peach that I have?
Sorry about the crappy phone pictures, these were taken with flash so the colours are actually a bit washed out, all the blushes are brighter in real life.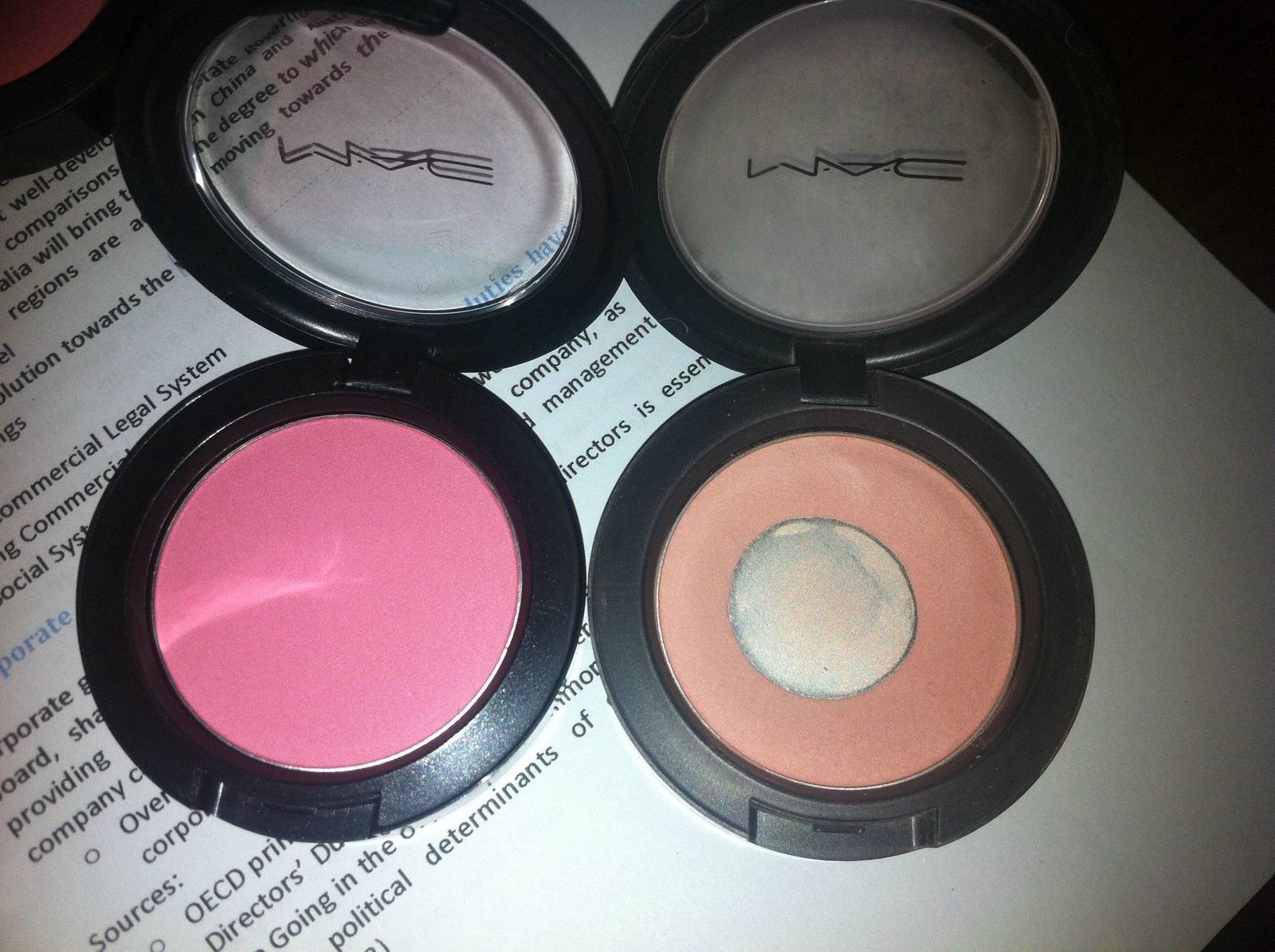 (Left: new pinch o' peach; right: old and maybe counterfeit pinch o' peach)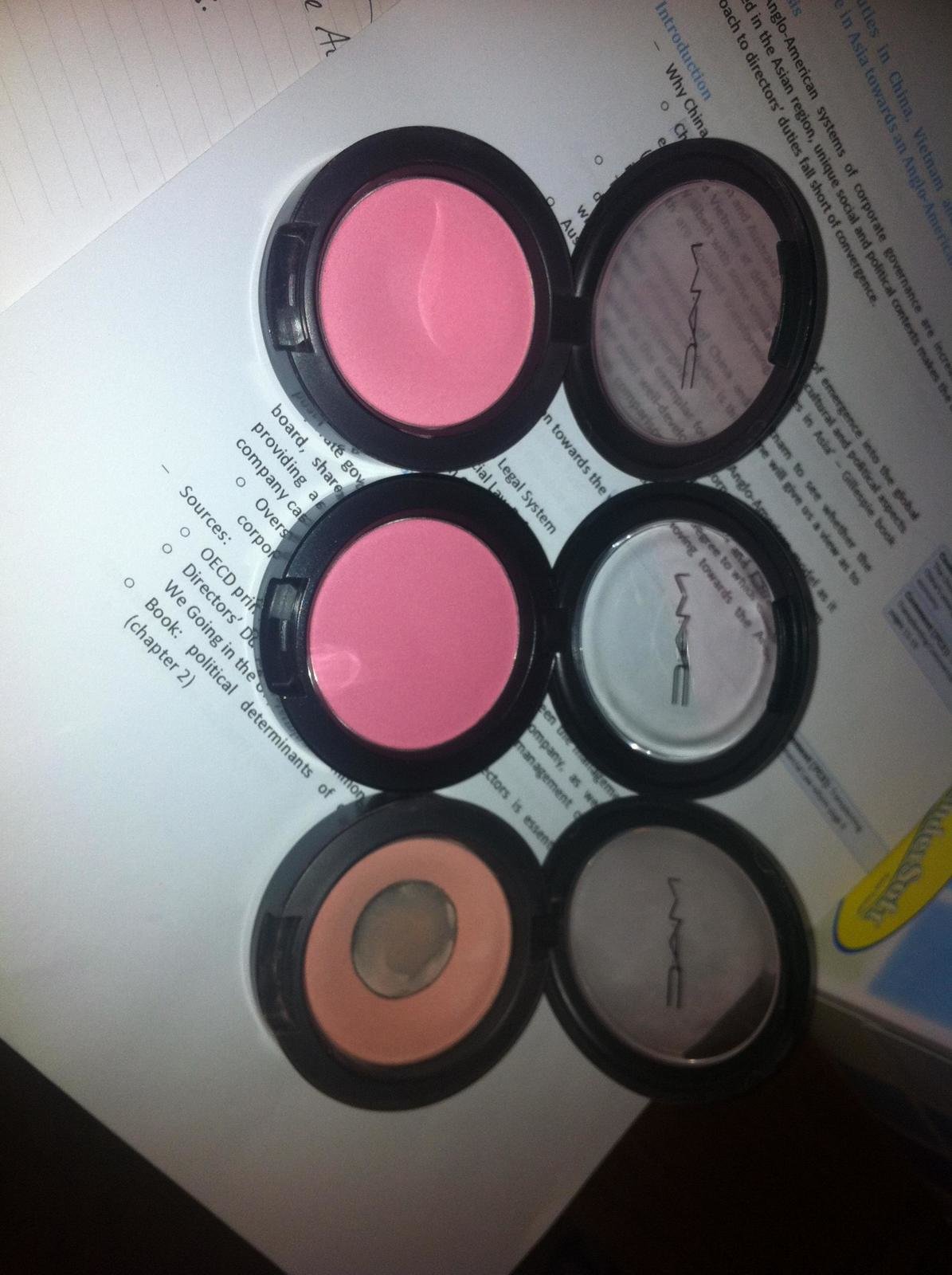 (top: pink swoon; middle: new pinch o peach; bottom: old pinch o peach)