and heres the result!!! click on the picture to see them bigger!!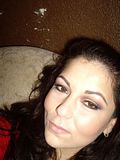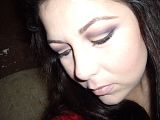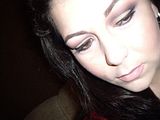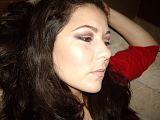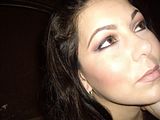 Products used...
Face
Revlon Color Stay liquid foundation
Concealar from the cs camuflage palette
Blush bright pink from the cs 42 palette
Eyes...
from the regular 88 palette
soft creamy brown on the lid
and matte vanilla for the highlight
from the 42 matte palette.
orange,violet and black blended into the crease
estee lauder eyebrow pencil in soft black and random brown eyeshadow for the eyebrows.
Femme couture gel eyeliner in black.
Lashblast mascara in black
Lips
Revlon matte in nude attitude
Sorry for the crappy pictures Im new with the camera feautures...
all cc is welcome