Burlesque inspired lips. I am gonna dump one more in here and then leave the forum alone for a bit,.. LOL. This is a variation of one of my Saturday night work looks at MAC.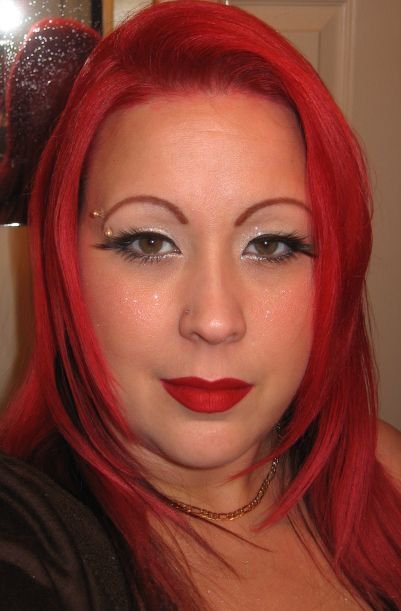 Lips were Ruby Woo and NYX Red Hot liner.
Face: NW20 Studio Fix powder and Moisture cover concealer
Cheeks: Medusa makeup Shimmer Powder in Healthy.
Eyes:
Bare Study Paint Pot
Dazzlelight e/s
Reflects Pearl glitter
Shroom e/s
MAC lashes
Liners:
Black Chromaline
Nocturnal Superslick on bottom with reflects pearl pressed on to it.