But I don't know if they will look good on me. What do you think? Basically they are the kind of bangs that cover all the forehead and are more straight than sideswept, with fringy ends so it doesn't look too blunt. My hair is currently about the same length as Alexis's hair in the first picture.
I'm just worried that they might look too "heavy" on my face since I already have big eyes/lips/cheekbones/nose etc. And if I get them and I hate them, I don't know how I would hide them.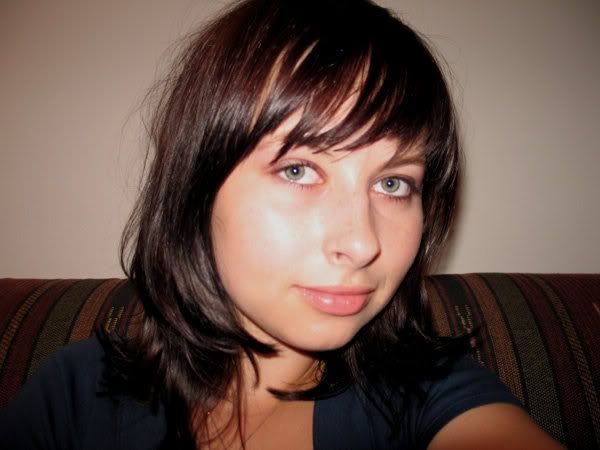 On the right
And a pic of me for reference.​