hey ladies!
i'm trying to be more active so this is a quick smokey eye for going out with my ladies last night!
cc always appreciated

FACE
LANCOME Aquafusion tinted moisturizer Sand
PUR MINERALS tan powder
BEN NYE setting powder in Banana
FIX +
HIP Bronzer
CHEEKS
MAC emote blush
MAC sprinsheen blush
MAC nuance mineral blush
MAC sun rush luster drops
LIPS
MAC select moisture concealer NC30
MAC fleshspot lipstick
MAC nude gloss from neo sci fi cant remember the name ??
VS beauty rush gloss in suger high
EYES
UDPP
MAC black black, sweet sienna, and vanilla pigments
black gold hello kitty glitter liner
rimmel black eye khol
maybelline define a brow in dark brown
Oscillation powerbooser and mascara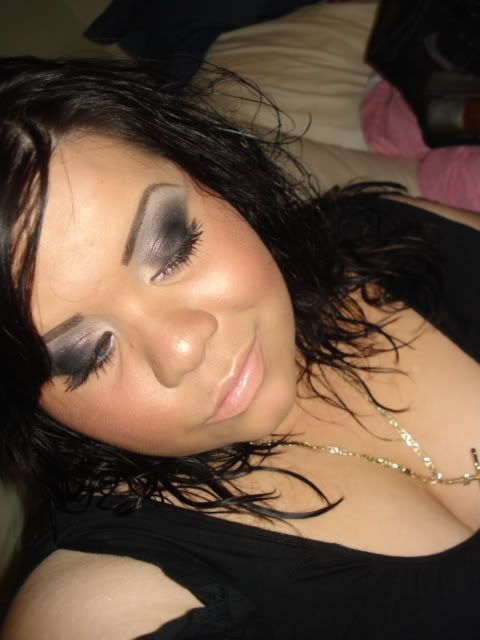 thanks for looking!!!!!!
​