oookay ladies

here we go, please dont mind my hair! and yes im wearing PJs, i stayed hom from school today

and im lazy and dont feel like getting dressed!
this is the look we're going for!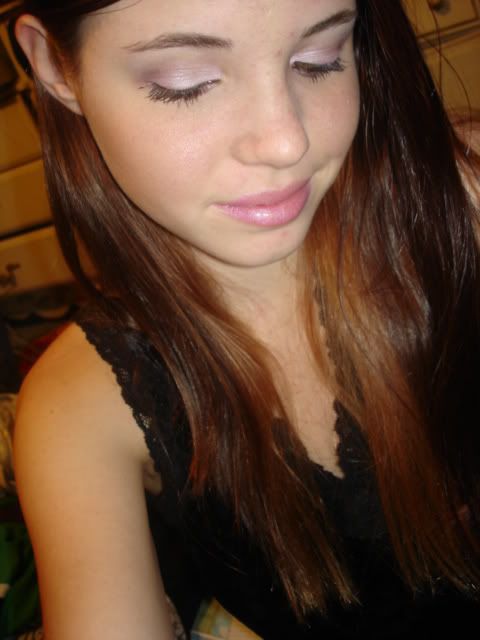 this is what i used, feel free to substitute anything (all is MAC):
prep+prime skin
studio tech nc20
shimpagne MSF
porcelain pink MSF
gateux eyeshadow (from the sweetiecakes pallete)
demi-sweet eyeshadow (sweetiecakes)
almond icing eyeshadow (sweetiecakes)
pro longlash mascara
and black eyepencil..mine's cheap

pearl CCB
crystal rose lipglass
start out with your mousturized, primed and foundation'd face.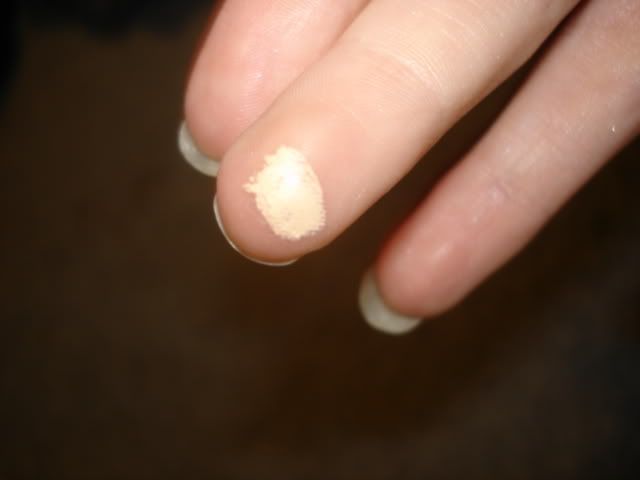 take bare canvas paint...
apply it to your lids.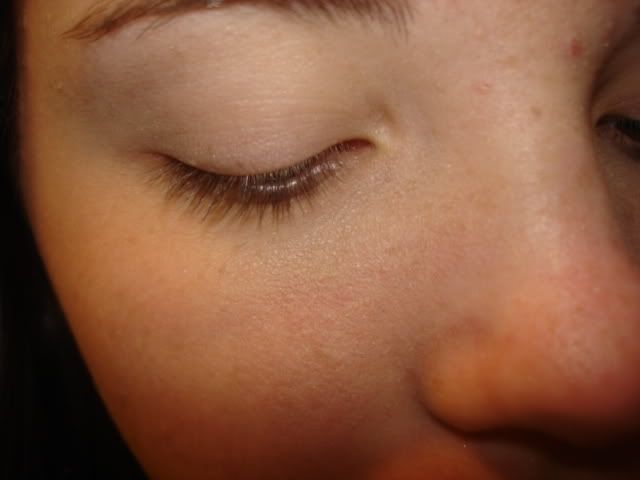 this is what it'll look like with the paint...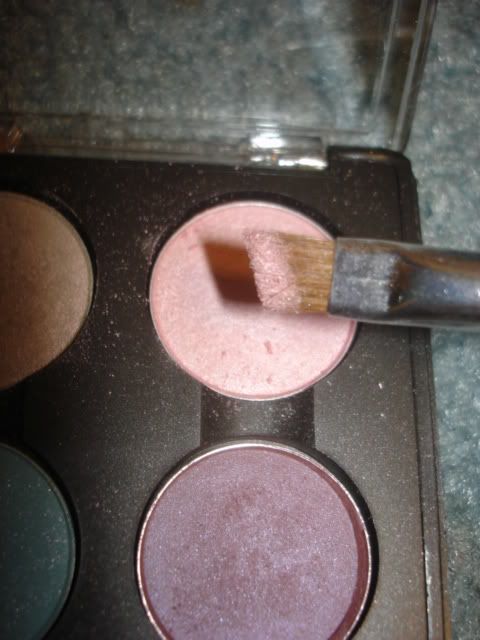 take an angle brush, and put the pink on it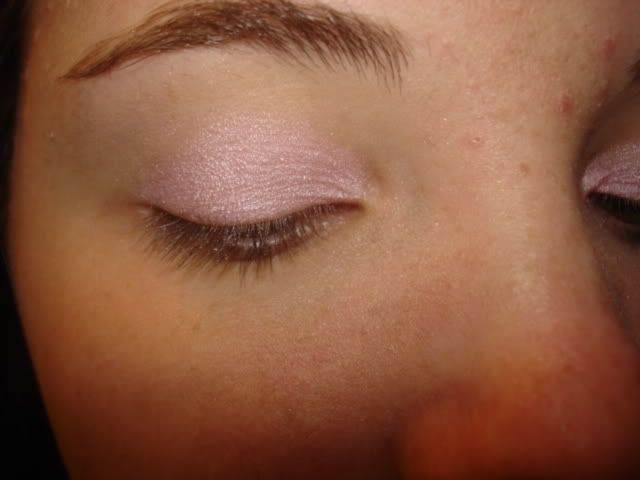 this is what it will look like...you may need to apply a few layers and work with it to get good color payoff.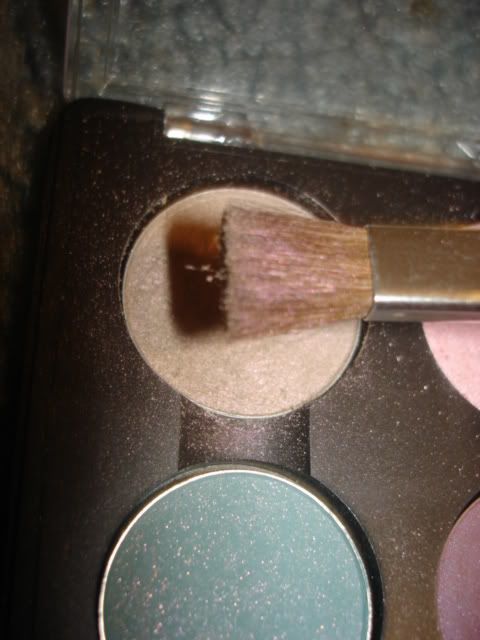 put almond icing on a fluffy brush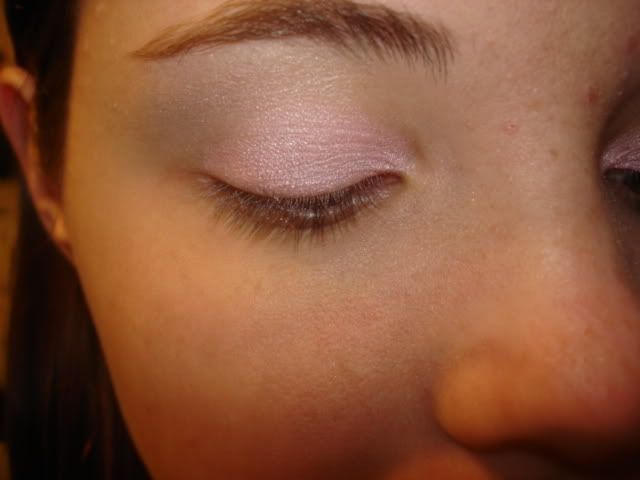 apply it as a highlight.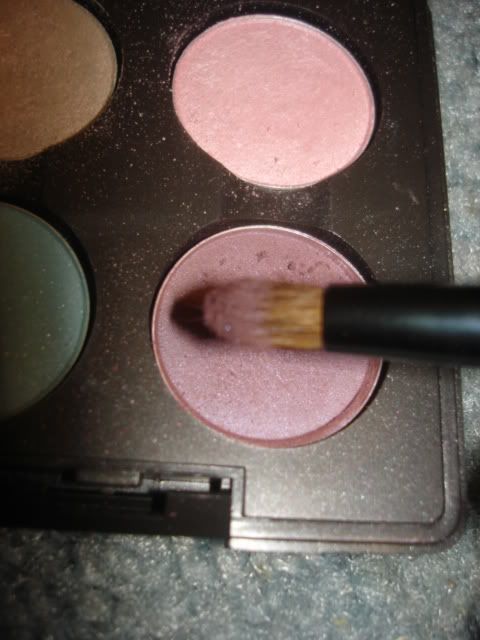 take a fluffy crease brush, and load it with the purple
apply it like so.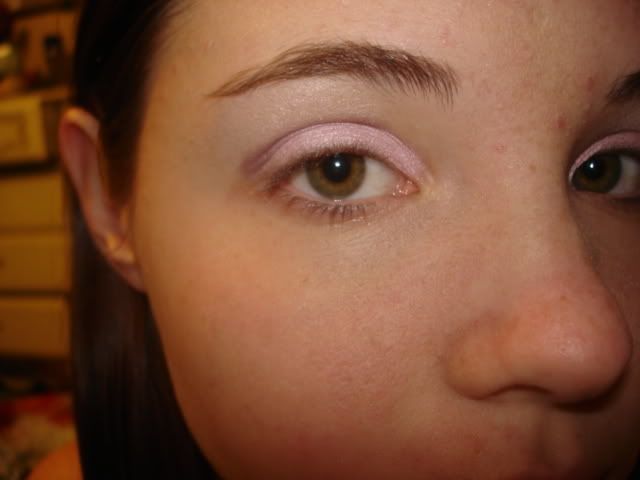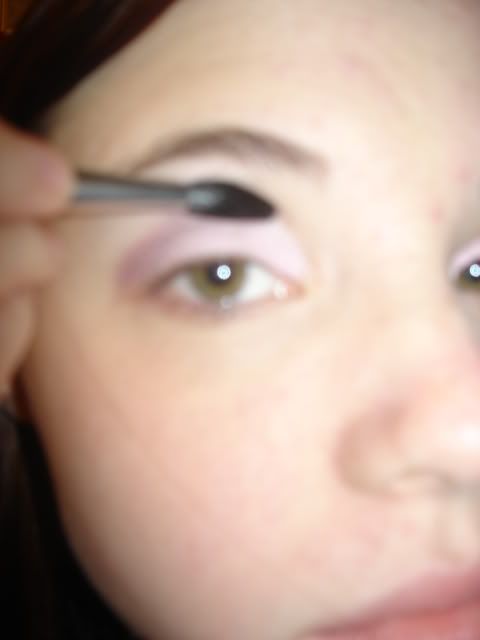 take a blending brush and blend it upwards and out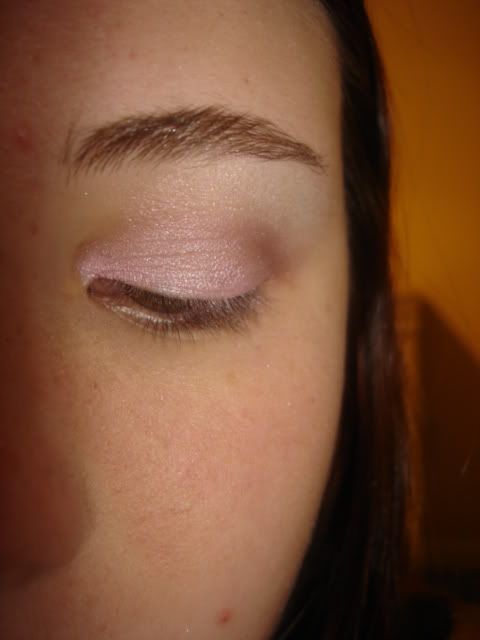 should look like this.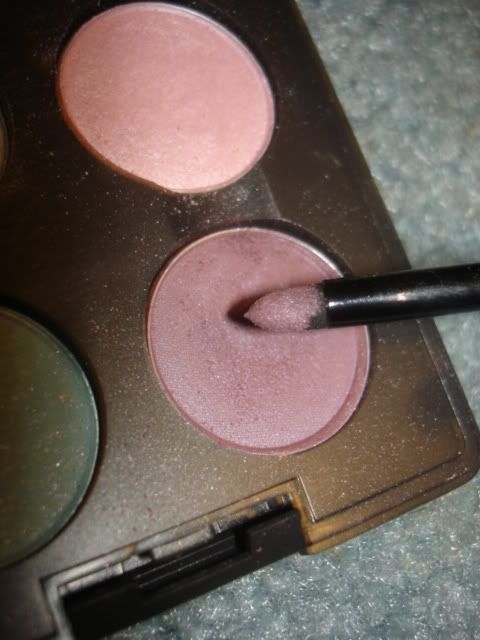 take a smudge brush and put purple on it...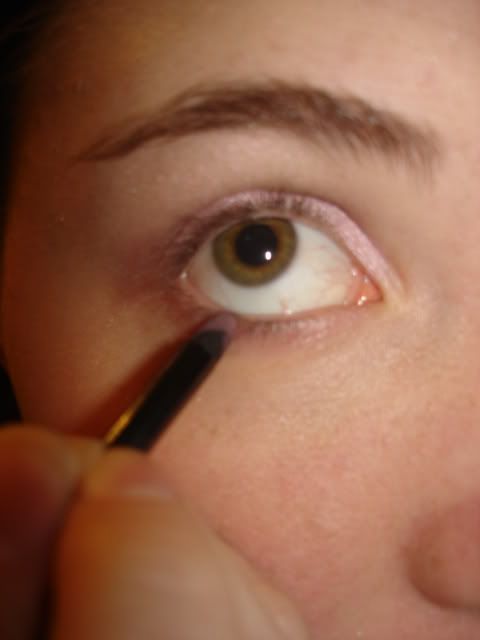 apply it under your lashline, and only under your natural lashes..not into the inner corner.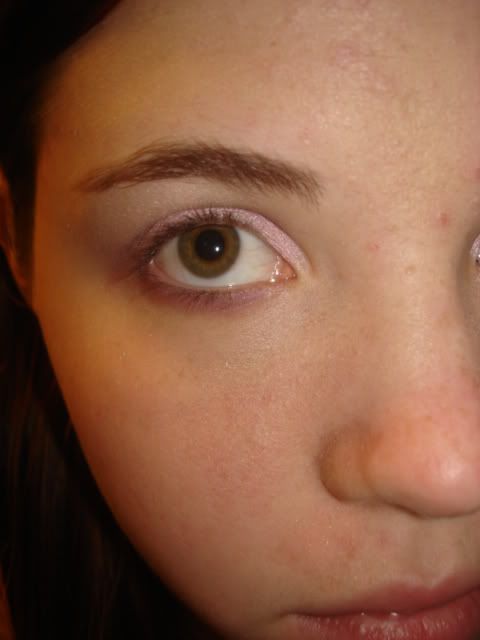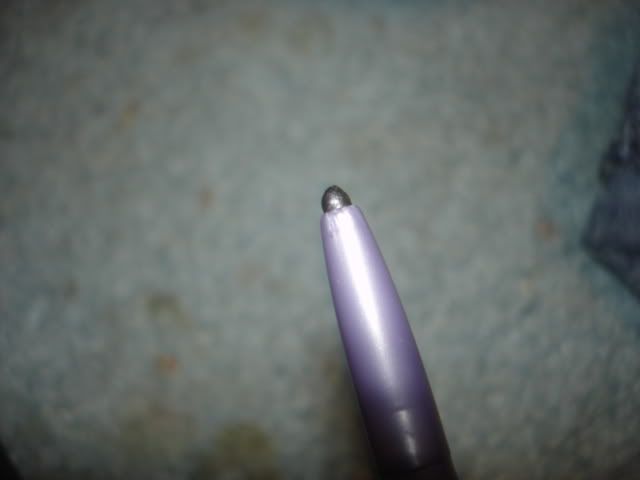 black pencil...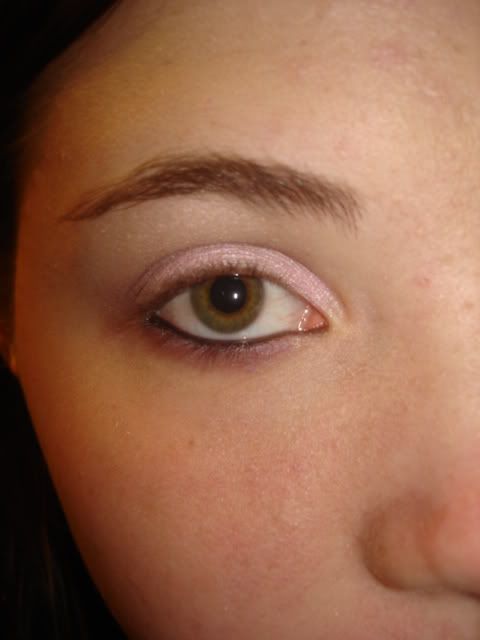 put it on your bottom water line
and your top waterline.
curl your lashes..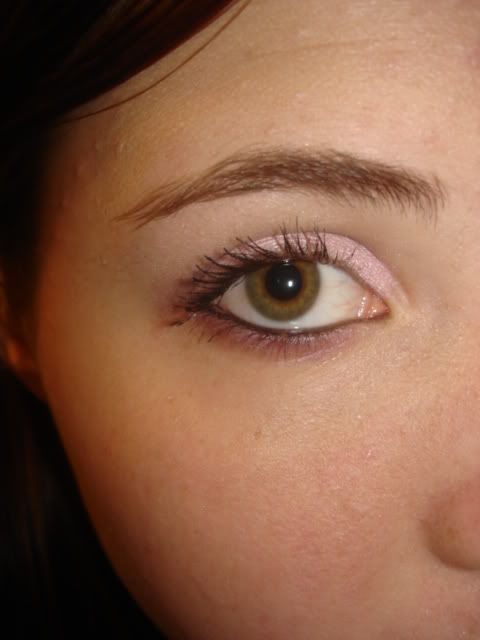 put mascara on your top lashes...
and your bottom ones.
take a big fluffy powder brush, and put the shimpagne msf on it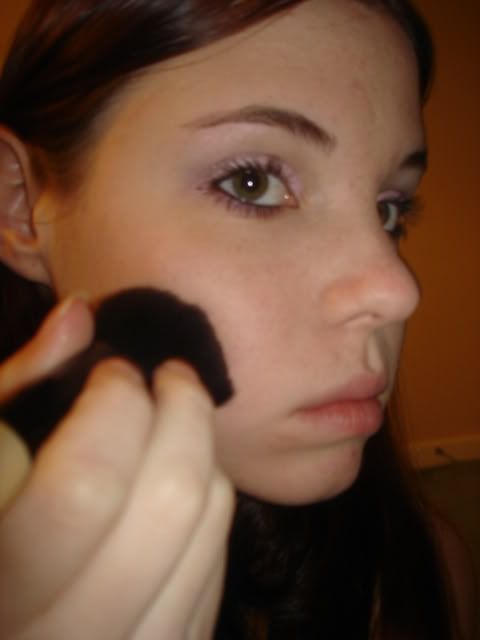 apply it, focusing mainly on the hallows of your cheek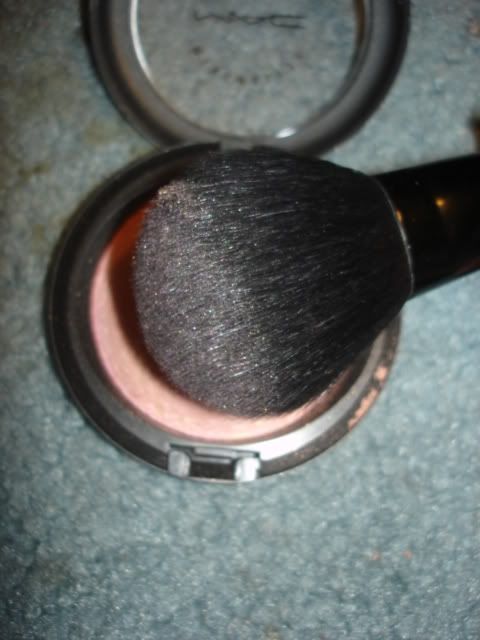 take porcelain pink
apply it more in the area shown here...doing this makes highlights and shadows, which helps define your cheekbones

which is good cause i have a really round face otherwise!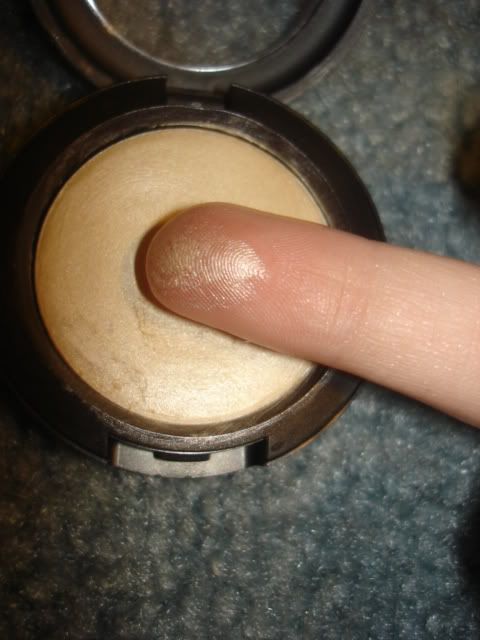 take pearl CCB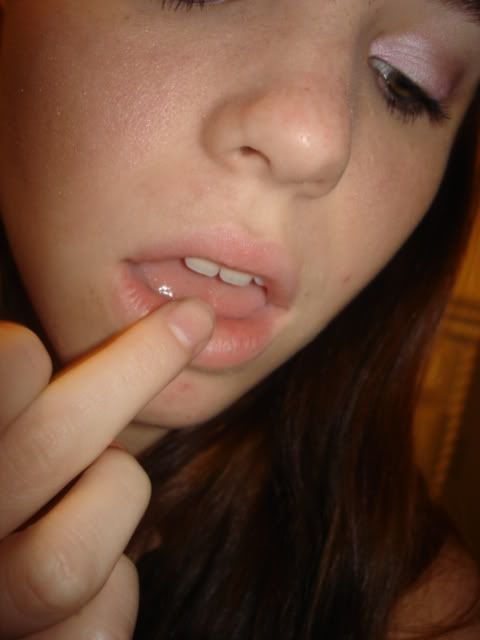 apply it to your lips.
looks like this ....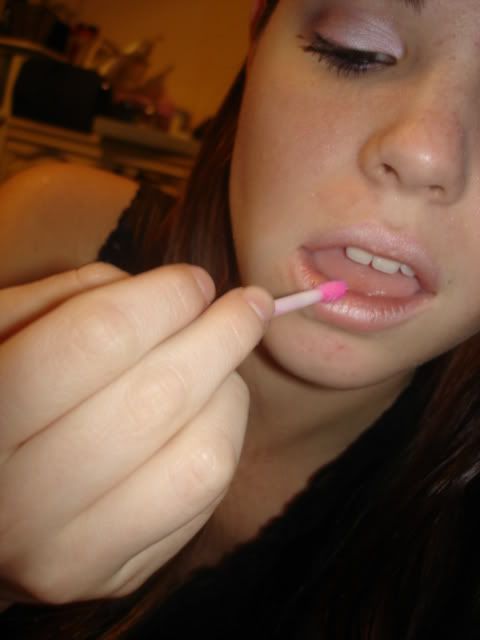 apply crystal rose lipglass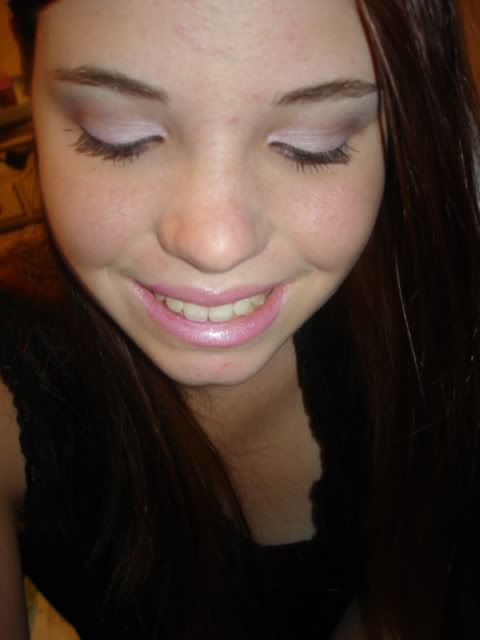 finisheddd!!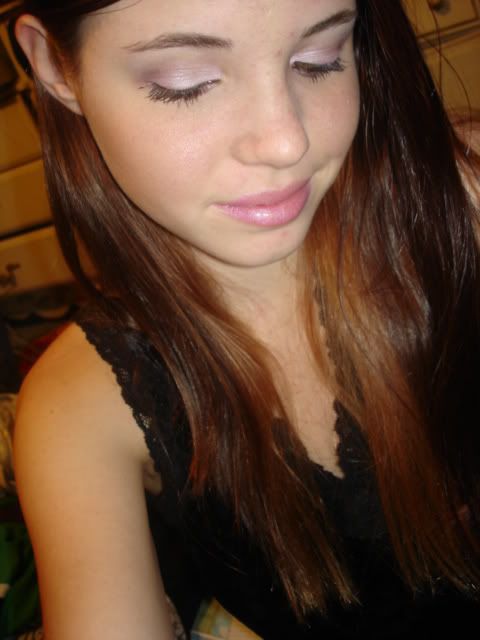 one with my glasses cause im lazy and didnt put my contacts in....lol

thanks for looking !